Highlights
iOS 17 public beta allows users to try the new software experience and features before the stable release.
iOS 17 public beta comes with India-specific features like bi-lingual Siri and transliteration keyboards for major Indian languages.
The stable iOS 17 build is expected to arrive in September.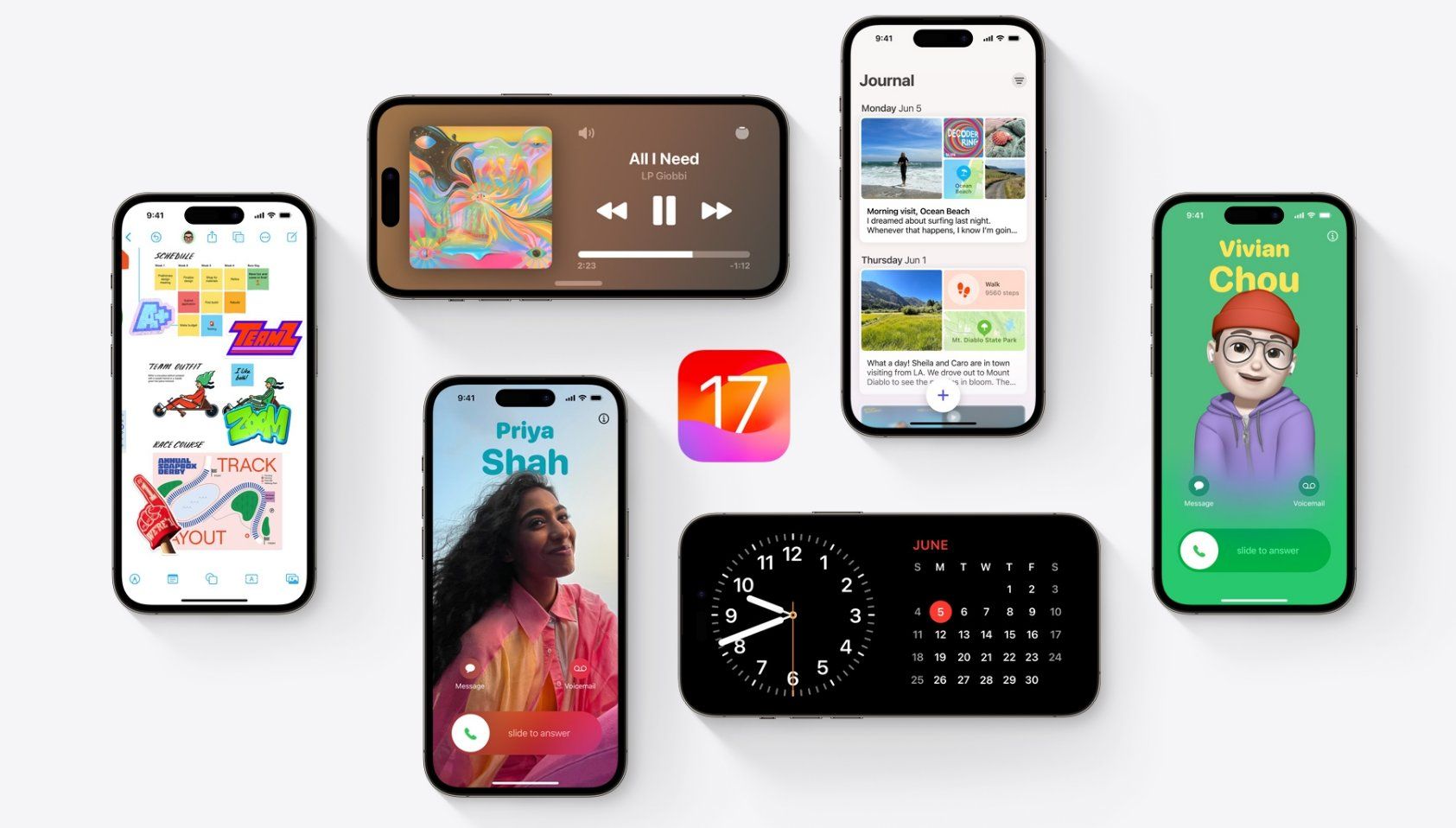 Apple has finally released the much-awaited iOS 17 public beta. This beta version of the new iOS iteration is meant for the general public. It is relatively more stable than the developer beta builds, released for developers to optimize their apps. The new iOS 17 public beta comes with various features, including a few specifically meant for Indian users. Let's look closely at what is new and how you can try out the new software yourself.
iOS 17 Public Beta Features
Starting with India-specific features, Apple has released iOS 17 public beta with bi-lingual Siri experiences. Users can now use a mix of different languages to interact with Siri and get things done. It currently supports combining English with Hindi, Telugu, Punjabi, Kannada, or Marathi. This feature is also accessible via iPadOS, macOS, and watchOS.
Apple is expanding its range of transliteration keyboards available on iOS. It now supports more major Indian languages like Tamil, Telugu, Kannada, and Malayalam. These join existing transliteration keyboards for Hindi, Urdu, Gujarati, Punjabi, Marathi, and Bengali. These keyboards can also be used on iPadOS and macOS. The team has further added an in-built dictionary for Punjabi language users.
The latest iOS 17 beta improves the dual-SIM user experience for users. It is now possible for users to sort messages by primary and secondary SIM. Users can now choose what SIM to use for calling back an unknown number from which they missed a call. Lastly, a user can set different ringtones for each SIM.
Apple has further made it possible for users to sign into Apple ID using their phone number. It was previously restricted to using email addresses. iOS 17 finally brings extended call history users have been asking for a long time. Full-screen screenshots on iPhone and iPad can now be saved as an image or a PDF. Users can now filter messages on iPad, which was previously available only on iPhones.
How to Download iOS 17 Public Beta
The process of downloading the iOS 17 public beta is an easy one. All you need to do is to visit the Apple Beta Software Program website on the iPhone you want to install the beta build. Sign in with your Apple ID and follow the on-screen instructions to become a beta tester.
Next, visit Settings > General > Software Update, and you should see a new Beta Updates option below the Automatic Updates option. If it is not there yet, wait for some time and try again. Once you see this option, tap and choose iOS 17 Public Beta from the list of options. Now, go back to the Software Update section and normally check for the new update. You now have the latest beta build that you can download and install.