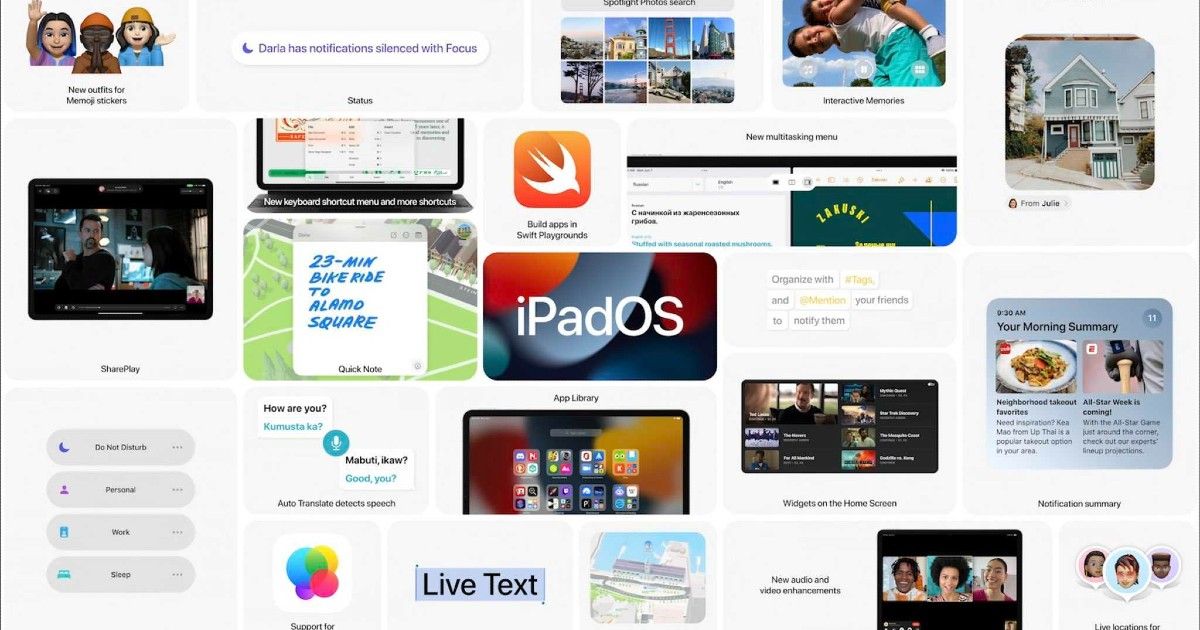 Apple's iPadOS has been slowly making the company's premier tablets more like laptops. The platform already allows desktop websites, mouse support and more. And the company announced more features at the WWDC 2021 conference today, which take iPadOS one step further. Sure, the new features aren't really huge improvements or advancements to the existing stuff, but iPadOS 15 is less about quantity and more about…well…more about improving productivity, while bridging Apple's entire ecosystem together. The new features are a mix of what was already available elsewhere, but with some additions. Here's how iPadOS 15 will be different from the last version.
App Library and Widgets on iPads
Apple brough Widgets to iPhones last year, with the iOS 14 updates. So this year it's the iPad's turn. And since iPads have significantly larger screens, there are new types of widgets that you can add to the screen, not to mention more widgets in general too. You access these the same way you do on iPhones, by long pressing the screen and tapping the + button that appears on the top left.
And before you say it, yes iPads did have widgets so far, but you could only place them in the Today View section. With iPadOS 15, you can place them anywhere on the screen.
One could argue that the extra screen real estate on iPads means you don't really need an App Drawer, but Apple is adding the App Library from iPhones to the tablets anyway. What does it do? It basically lets you get rid of multiple home screens and see all your apps in one menu, instead of swiping across screens. The App Library will be located on the dock on iPads.
New multitasking features
For multitasking, there's a new "shelf" feature, which allows users to move between tasks slightly faster. There will also be new icons that let you jump into split view easily, while you can also group tabs from the multitasking screen, so they appear in split view, a feature that's similar to how things work on the MacOS.
You can also use QuickNote to add notes to web pages, in sort of an annotation format. The same can be used in other areas of the operating system as well.
Other features
Apple is also bringing the Translate app to iPadOS with the new update, one of the new things that iPads will share with iPhones now. In addition, FaceTimes calls will have support for spatial audio, portrait mode and a new "wide spectrum" feature that allows more sound to be transmitted over calls.
Perhaps most importantly though, Apple is improving how iPads work with MacOS devices. So if you happen to have an iPad, Macbook and even an iMac, the three will work like extended screens. You can place them side-by-side and use the Macbook's Touchpad to drag the cursor across the screens, and drag and drop files from one device to the other. Nifty, isn't it?
Thanks for reading till the end of this article. For more such informative and exclusive tech content, like our Facebook page