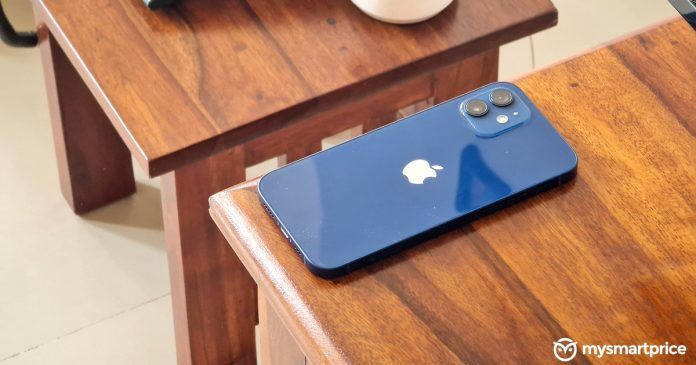 A couple of years ago when Apple launched the iPhone XR, it was fairly obvious the Cupertino tech giant was trying to introduce an iPhone that would be more appealing to most iPhone users. And, that strategy worked and how! The iPhone XR was the most selling phone in 2019 and the iPhone 11 continues that trend in 2020. And, in 2021, I fully expect the iPhone 12 to follow suit. 
And to bolster that goal, Apple has also made the right upgrades to entice buyers. New design, hugely upgraded display, and a more powerful chip, are some of the bigger leaps Apple has made this year. I've been using the phone for about a day and here are my first impressions. 
(All the product shots were captured using an iPhone 11 Pro and a Samsung Galaxy Note 20 Ultra)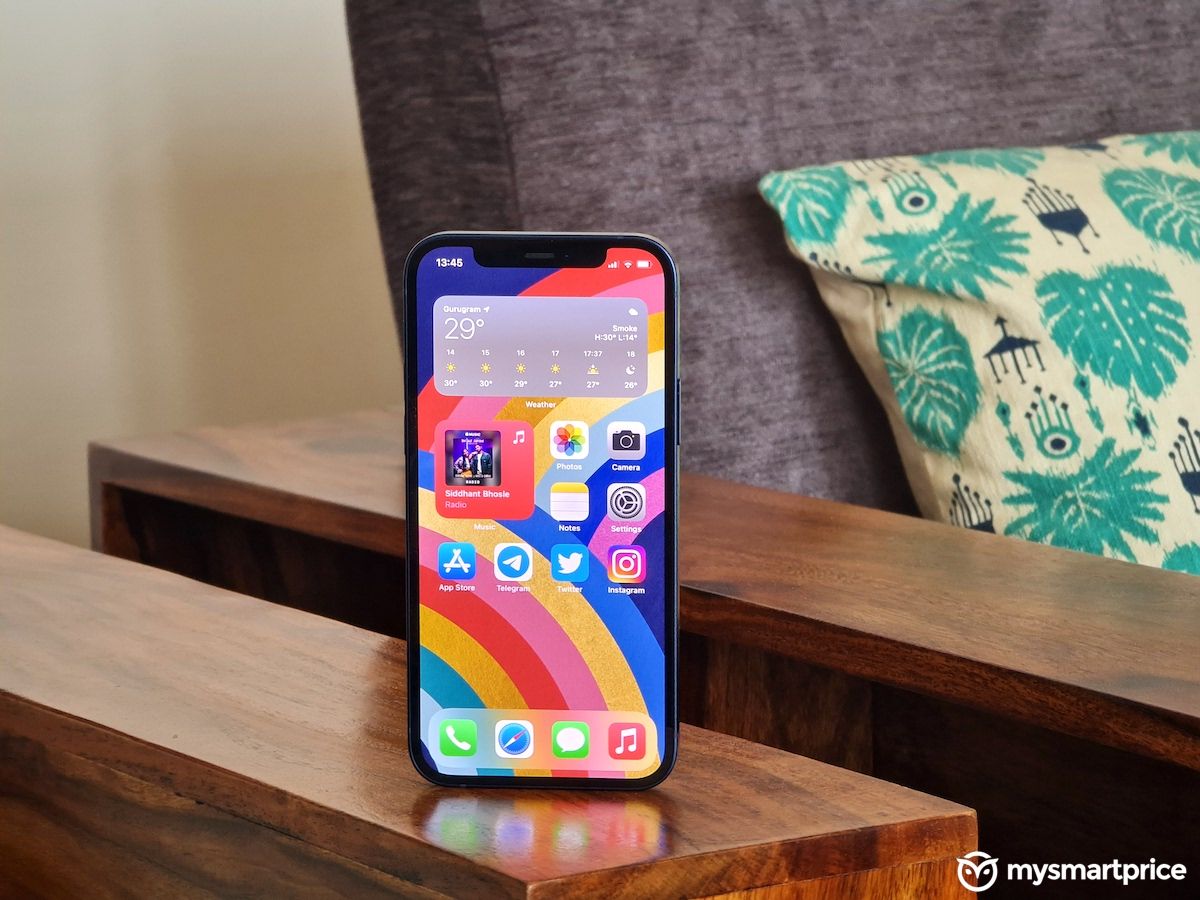 iPhone 12 design – can't be more polished and refined
With the 12th generation iPhones, Apple has made design changes that cleverly fuse the old with the new. This "retroactive re-engineering" is definitely a good move because it makes the product lineup even more refined and tight. 
The flat sides and curved edges of the metal railing are immediately reminiscent of the iPhone 5's design. In fact, the entire design is flat now and flat designs are coming back into fashion now. If you recollect, even Samsung has started flattening out its displays now. 
So yeah, with this new design we now have a unified ID for the iPhone and iPad product lineups.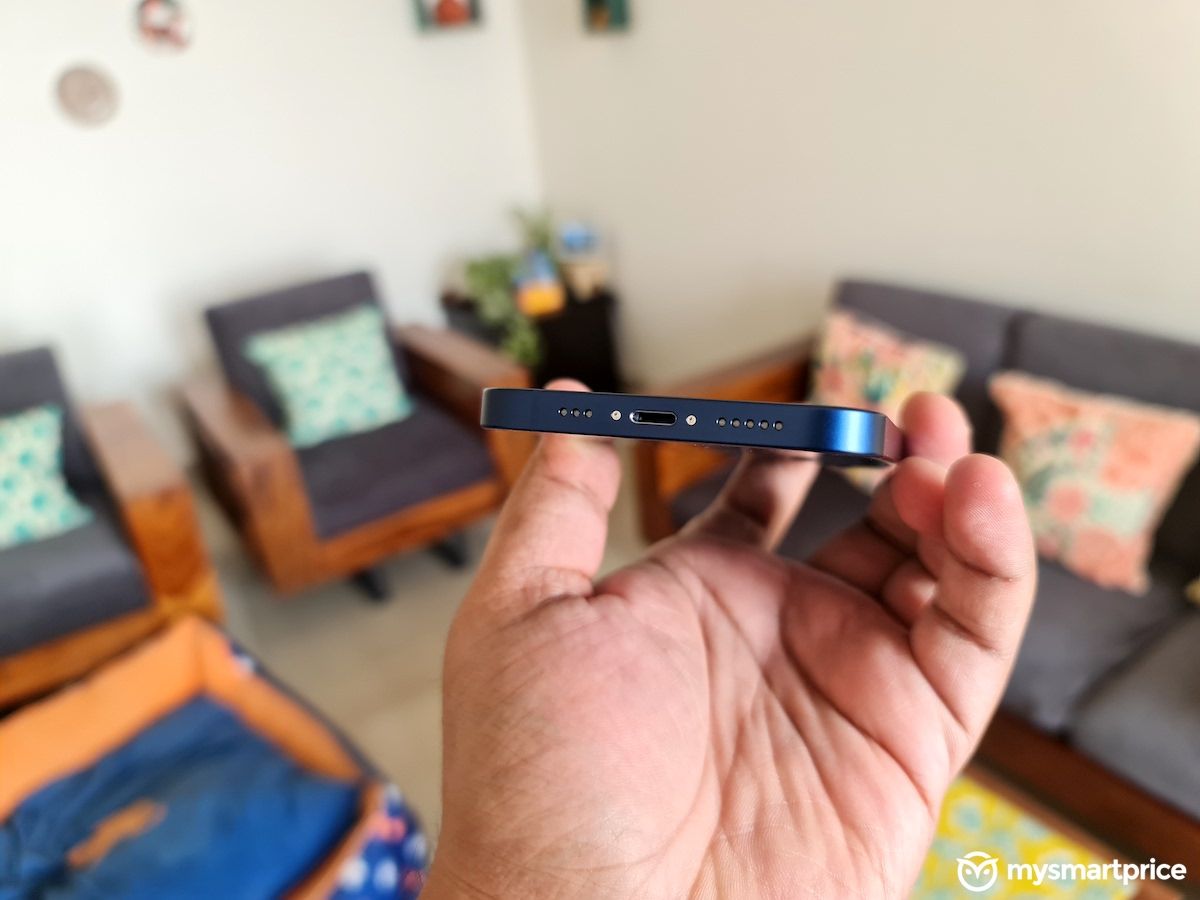 Moving on, the iPhone 12 has a matte aluminium frame, glossy glass back, matte camera module, and a ceramic shield glass on the front. The matte frame definitely makes the phone feel slippery. It was particularly bad while playing Call of Duty Mobile. I slapped on the MagSafe case and the grip was immediately better, as a result. Talking about MagSafe, while I'd like to talk about the new wireless charging tech introduced by Apple, I don't have the charger unfortunately. 
Now, there is another bit of news doing the rounds that some users are complaining that the iPhone 12's sharp edge could cut fingers. I feel that is a bit of a stretch and I must admit I chuckled a little when I read it.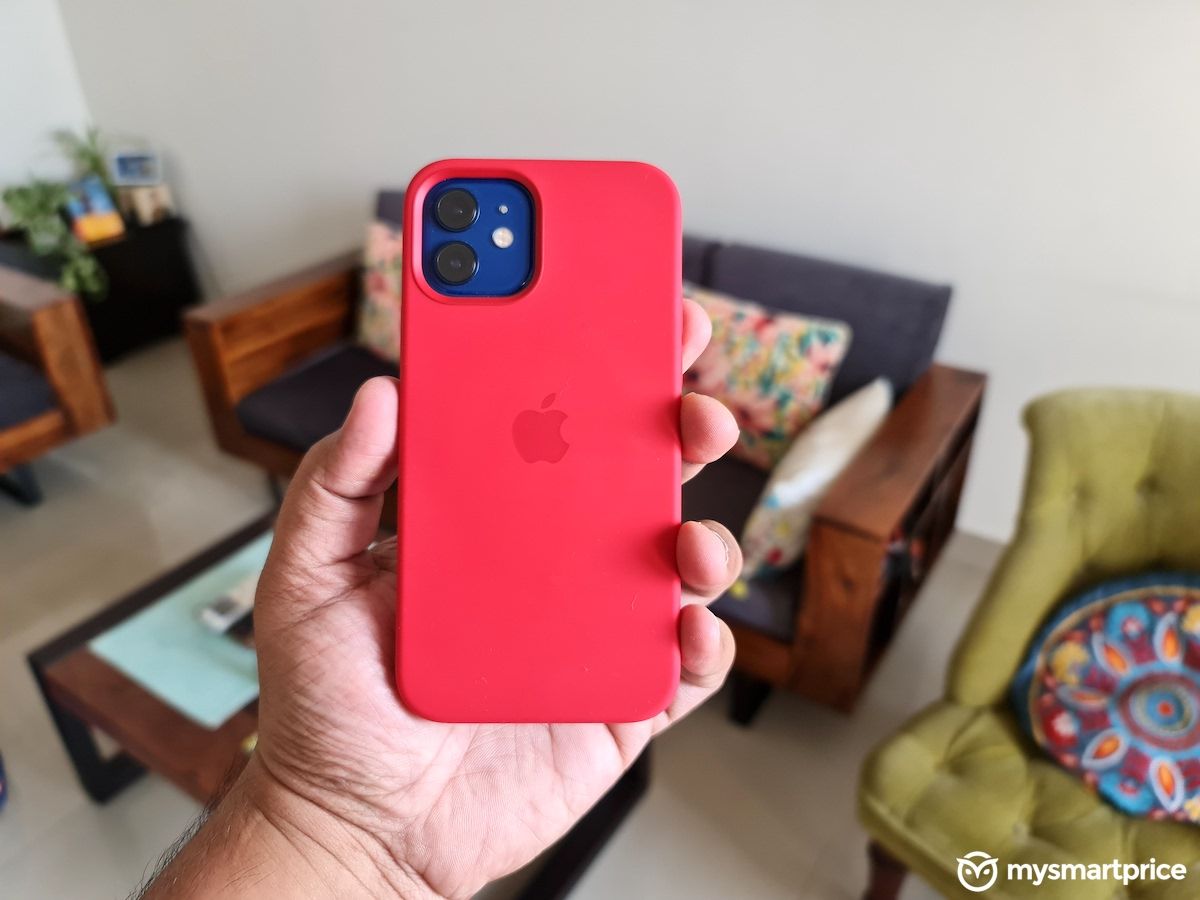 Anyway, the phone feels much lighter than the iPhone 11 and that's not surprising considering the weight has dropped by a whopping 30 grams. Furthermore, the all-purpose power button is larger now, and you get an IP68 water protection as well. I also noticed a couple of things in the little time that I had with the phone. The haptic feedback vibration felt slightly stronger compared to the iPhone 11/11 Pro. And, the stereo speaker setup sounded slightly louder and fuller too. It could be a rejig of the components inside the chassis or a tighter design that could be effecting this change. Or, it could be the result of some effective tuning. Either way, I am not really complaining. 
All in all, the design is going to be the biggest driving force for anyone looking for a new iPhone this year. Plus the new colours – including this potent Deep Blue one – look fantastic. 
iPhone 12 display – flat is in
The iPhone 12's 6.1-inch flat display now comes with a Super XDR OLED panel, immediately making it more attractive with its inky deep Blacks. It can go up to 650 nits during normal usage and up to 1200 nits when you are watching HDR content. You must've seen a lot of reports stating the iPhone 12 has a lower brightness level compared to the 12 Pro. Well, I can't test that but when looking at it standalone it is definitely an upgrade. Plus, when compared to an iPhone 11's panel side-by-side, the iPhone 12 is a marked improvement in colour temperature accuracy.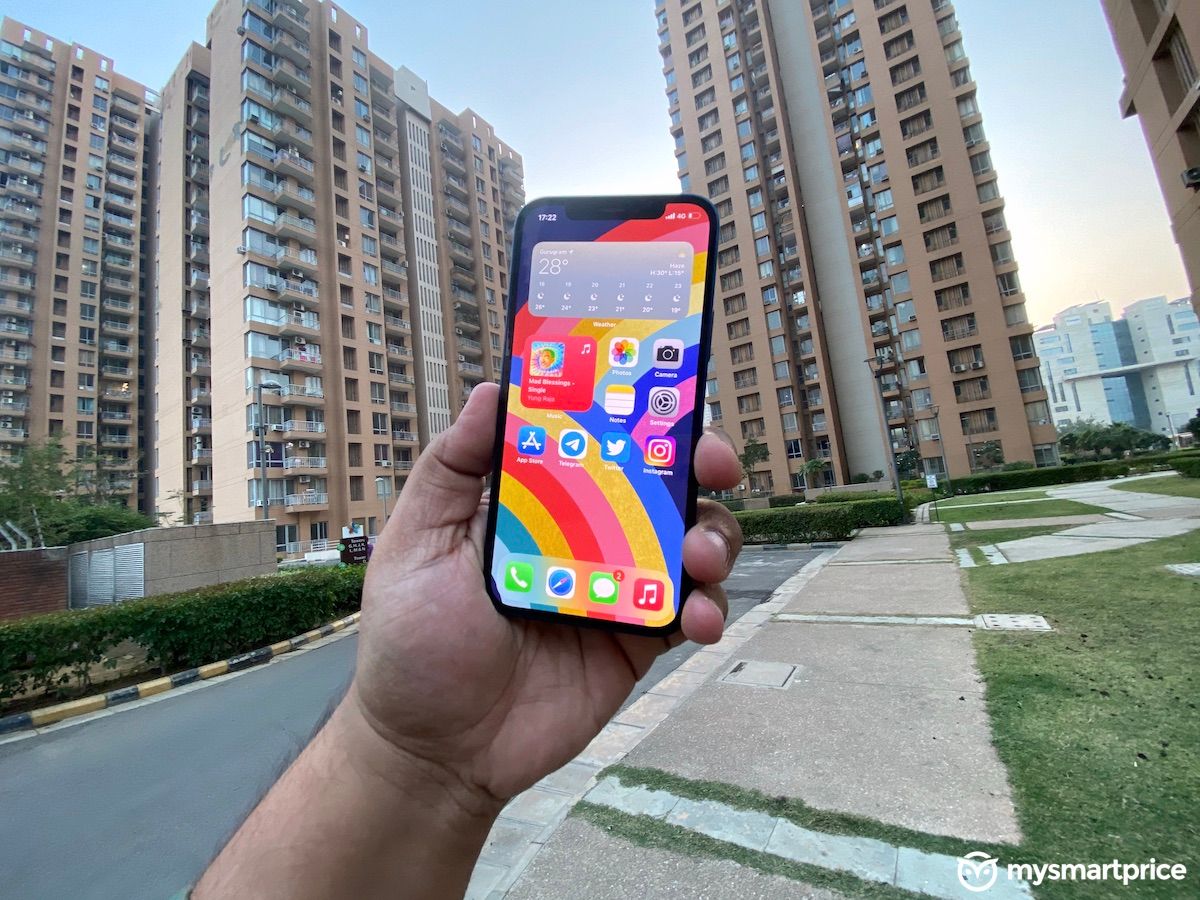 Having said that, it would've been nice if Apple had used a high refresh rate panel with its ProMotion tech. But, Apple fans will probably not be bothered too much about it because the iPhone 12's 60Hz panel is extremely smooth. And, most untrained eyes won't be able to tell the difference between Apple's well-tuned 60Hz display and a 90Hz AMOLED. To be honest, I don't mind it either. 
Also read: Apple iPhone XS Review: Great Performance, Even Higher Price
What I do mind, however, is the notch. I am sure Apple is working on a solution to remove it. But, we've already had two years of Android phones with water-drop notches and hole-punch cameras that now it feels like Cupertino is lagging behind. 
iPhone 12 cameras – minor but useful upgrades
The iPhone 12 packs the same 12MP main+12MP ultra-wide camera setup as the previous generation iPhone 11. But, the main camera now has a wider f/1.6 aperture lens. Camera nerds would know that this will enable better low light photography and better natural bokeh of close subjects. Apple has actually extended the Night mode to all the cameras now, which is great. But, I am pretty excited about the Dolby Vision HDR video recording too. 
Now, I've managed to take a few images, and most of them were crisp and pretty punchy as well. However, I noticed a few colour temperature inconsistencies but that should be fixed going forward. The low light images in particular looked pretty stunning. I haven't tested it extensively but I have a few samples for you to see.
I've got a few comparisons as well. The differences between the image quality of the iPhone 12 and iPhone 11 are quite telling. The iPhone 12 image definitely looks punchier. But again, this is a single shooting scenario. I am definitely going to test it extensively to know which one comes out on top. I shall also throw in the iPhone 11 Pro for good measure. 
iPhone 12 performance and software – one small step, one giant leap
The iPhone 12 is the first smartphone ever to use a chip with a 5nm fabrication process – the A14 Bionic. This means that you are bound to get better power efficiency. But, here's the twist. Apple has played it smart here. Because the chip is more power efficient and the iPhone 12 now uses an OLED panel, which is not as power-hungry as an LCD, Apple went ahead and reduced the size of the battery. And now, the iPhone 12 has a 2815mAh battery compared to the larger 3110mAh one on the iPhone 11. Whether that reduces battery performance is something I need to check in due course. As for the charging speeds, it can go up to 20W speeds now compared to 18W last year. Minor bump, yes.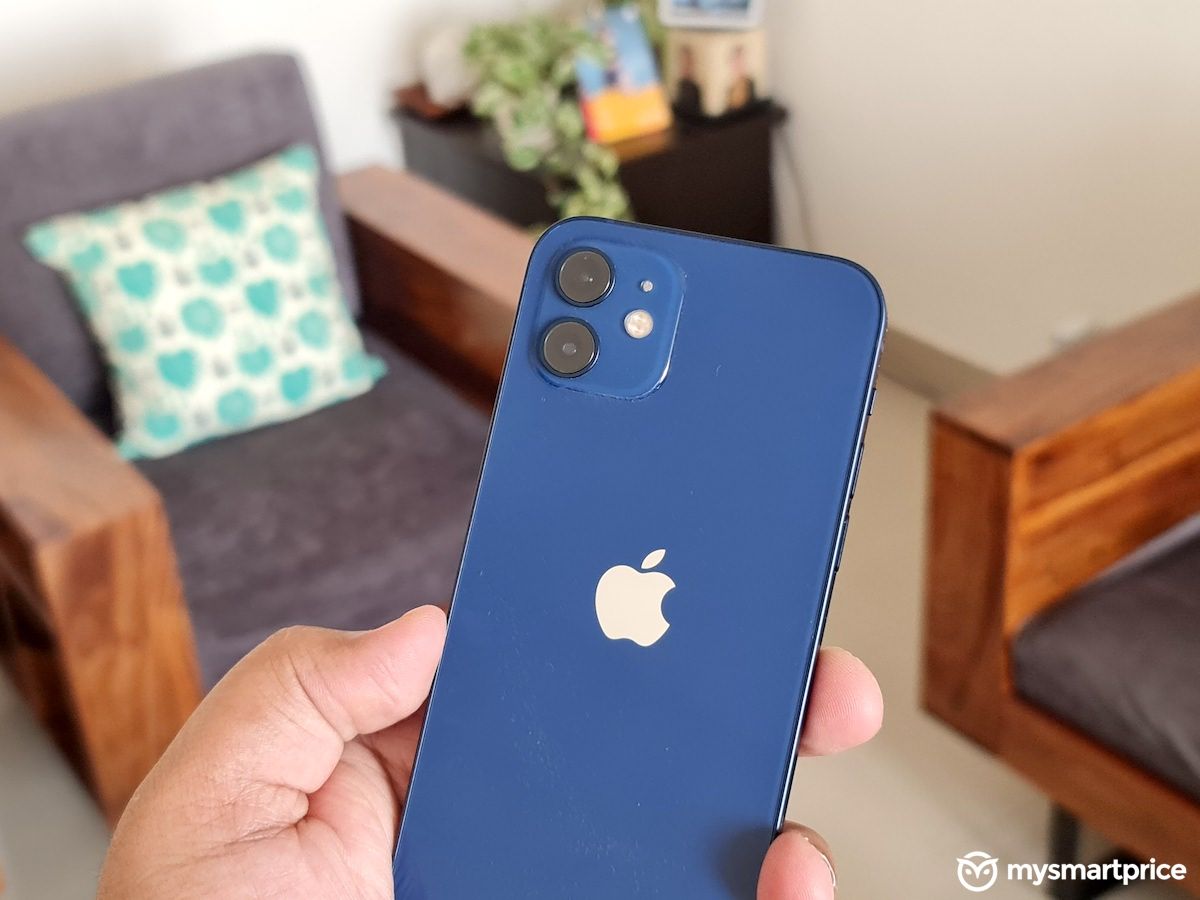 Also read: Apple iPhone XR Review: This Year's Most Sensible iPhone
Needless to say, the A14 Bionic is super powerful and possibly the most powerful chip out there. However, for some odd reason, AnTuTu thinks otherwise. That's also because the iPhone 12 has only 4 gigs of RAM as opposed to 6GB on the iPhone 12 Pro. AnTuTu takes RAM performance into account when tallying up the final score. But, benchmarks are one thing, what matters is the actual daily usage performance and the gaming experience. Both of which are vastly superior on the A14 Bionic-toting iPhone 12. If you don't believe me,  professional PUBG Mobile players use an iPhone or an iPad because they can achieve sustained performance. 
To add to that, what makes the iPhone an iPhone is the excellent software experience. iOS 14 has grown up now and you get widgets too. Customisation nerds are going to love it. What I like about iOS 14 are the bundled services and especially Apple Arcade. I absolutely love the kind of games that are available on Arcade and clearly puts the iPhone in a different league compared to the Android ecosystem. 
But, this experience is largely the same whether you are using the iPhone 12 or a 3-year old iPhone X. So, nothing really exclusive here. Regardless, that is the allure of the iPhone – even if your iPhone is old, you aren't treated any differently. While Android phone brands have been promising three-years of regular software updates this year, let's see if they actually deliver. And more importantly, they should be able to do so without affecting the performance drastically. 
iPhone 12 closing thoughts
The iPhone 12 is shaping up to be the phone most folks will want to buy this year. It is slick, powerful, and definitely offers more value compared to its more expensive sibling – the iPhone 12 Pro. In conclusion, just by making a few nips here and a few tucks there, Apple has improved the user experience by leaps and bounds.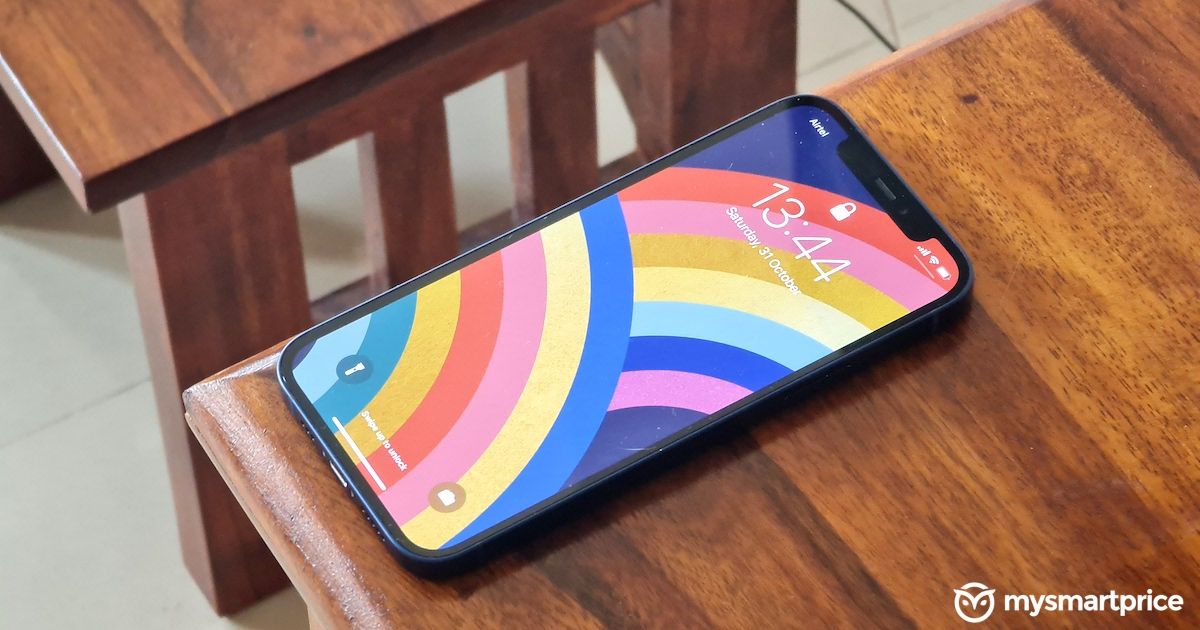 Although, I'd suggest you wait for my full review to know my detailed thoughts on the iPhone 12. 
Thanks for reading till the end of this article. For more such informative and exclusive tech content, like our Facebook page