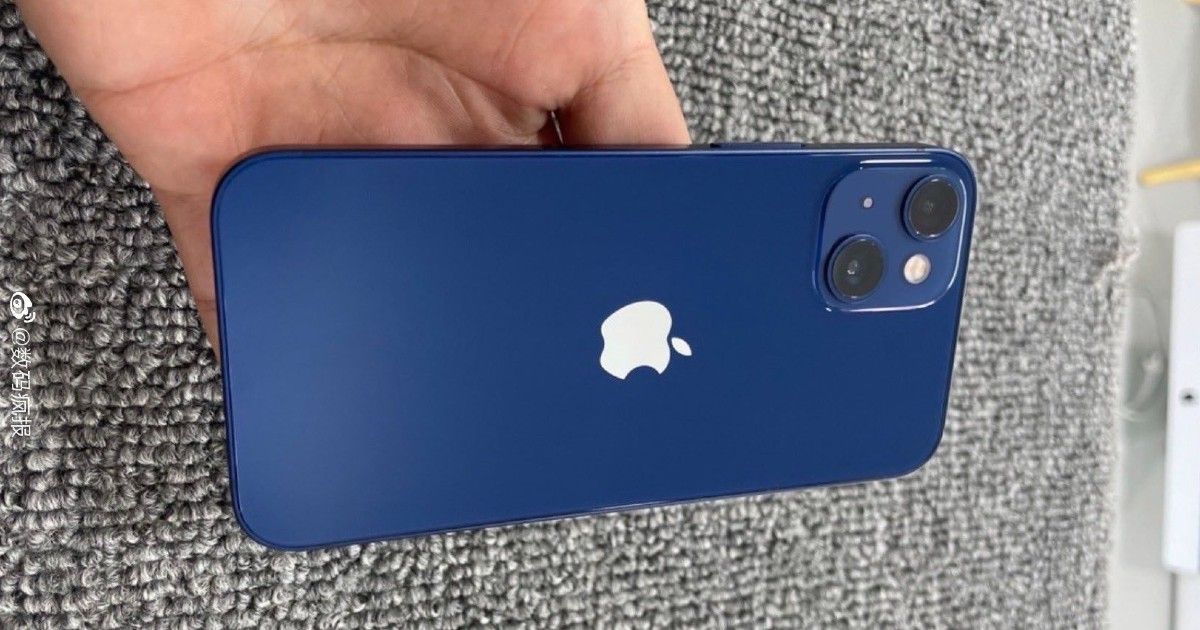 Prototype photos of the Apple iPhone 13 Mini have been leaked, and in terms of the overall design language, looks quite similar to the iPhone 12 Mini launched in 2020. However, there appears to be one key difference in what may be the upcoming compact flagship smartphone from Apple – in the way its rear camera setup is aligned. According to the new image of the alleged iPhone 13 Mini prototype, the device is set to retain a dual-rear camera module that looks similar to the present iPhone 12 Mini. However, while the present dual camera setup is aligned vertically, the next generation compact phone's dual rear camera will apparently be aligned diagonally.
It isn't exactly clear how this may make a difference in terms of how the imaging abilities of the iPhone 13 Mini would be. One of the biggest strengths of the iPhone 12 Mini was in offering a flagship smartphone experience in a screen size that is not seen with any smartphone makers any longer. Speculations now suggest that the iPhone 13 Mini may be set to accommodate a larger image sensor, which may contribute towards improving the camera performance of an already excellent camera phone. This can be one of the explanations, while the other may be to replace the ultra-wide unit of the dual-rear camera module with a folded telephoto lens to make way for optical zoom, which would take up more space inside the camera module.
This, though, is all speculative at best – as is the prototype design itself. The iPhone 13 Mini, as well as the rest of the iPhone 13 lineup, is presumably some time away from production, although engineering validation tests are likely to have passed. That still leaves some room for tweaking the overall design of the phones. Most reports, however, have claimed that the iPhone 13 series would retain a similar design language as the iPhone 12 series, which seems highly likely since Apple has now put in quite some effort in aligning its overall design language across iPads and even the new iMac to match the flattened side panels that the iPhone 12 brought along.
There have also been reports already about higher resolution image sensors and also larger sensors coming to the iPhone 13 series this year, which this report also corroborates. Nevertheless, Apple will likely have a good enough reason for breaking the linearity of design with the most compact iPhone of the lineup – the Cupertino giant typically pays plenty of attention towards minute design details, so shifting around the camera module would not just be a whimsical afterthought.
Thanks for reading till the end of this article. For more such informative and exclusive tech content, like our Facebook page