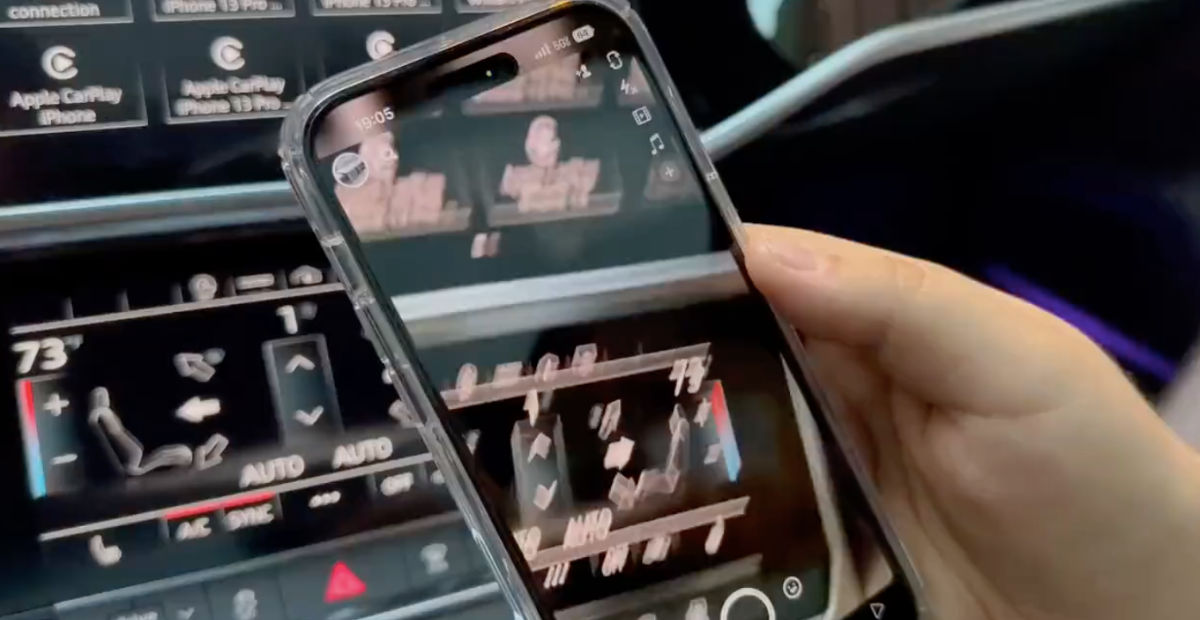 Several iPhone 14 Pro users have reported a camera issue with their unit in which something inside the camera was shaking and vibrating. After several complaints, Apple has now responded to it. Apple earlier this month launched the iPhone 14 series which consisted of four iPhone models – iPhone 14, iPhone 14 Plus, iPhone 14 Pro, and iPhone 14 Pro Max.
After the latest models went on sale, users started complaining about the issue they were facing. Most of the time the camera issue on the iPhone 14 Pro and Pro Max was noticed whenever it was used with a third-party app like Snapchat, Instagram, Tiktok, etc. This is what exactly happening with the new iPhone 14 Pro camera.
What is the Reason Behind iPhone 14 Pro Camera Vibrating Issue?
Last week, multiple users took it to Twitter and Tiktok to report a serious issue with the iPhone 14 Pro camera. Whenever they were opening any third-party app and open the in-app camera, the phone will start vibrating or shaking producing a weird sound. This was shaking the complete frame and the results were disappointing.
So @DongleBookPro captured some real gems with the busted 14 Pro Max camera 😳 pic.twitter.com/9mgJ6ua3Un

— Luke Miani (@LukeMiani) September 18, 2022
While Apple has said that this is not a hardware issue, the company remained silent on exactly the reason behind this. However, we speculate that this could be because of the sensor-shift optical image stabilisation Apple is using on the Pro models. It could be possible that the stabiliser is acting unusual on various apps.
Apple says a fix for iPhone 14 Pro shaking and vibrating in the Camera is coming next week ‼️📱 pic.twitter.com/TVQjtx6Ecv

— AppleTrack (@appltrack) September 19, 2022
iPhone 14 pro already having problems with their cameras.
This is the 5th video I hv seen in 2 hours.

Asantehene | Wendy Shay | R2bees | Ashanti | Partey | Accra lions | Bongo | Mahama | Akufo-Addo | Bawumia | pic.twitter.com/tt7sHM3NYK

— TC Oceans (@tc_oceans) September 18, 2022
Apparently Tik Tok, Instagram, & Snapchat are not playing nice with the iPhone 14 Pro, iPhone 14 Pro Max main camera.

Something in 3rd party apps are creating a spastic vibration in the camera.#iPhone14Pro #iPhone14ProMax #TikTok #Iphone14ProCamera #Vibration #Defect #Bug pic.twitter.com/h0sXQ3LiMw

— AC  (@ACinPhilly) September 19, 2022
Apple to Push a Software Update for iPhone 14 Pro Camera Vibrating Issue
Apple, after a huge backlash, has now responded with a statement on the issue. The Cupertino Tech based giant has said that the iPhone 14 Pro camera issue does not require any manual repair. It will soon roll out a new update by next week which will fix the issue. However, Apple has not clarified what is causing this issue. The company says that users do not need to visit any service center or Apple Store, the issue will be fixed with a software update. So, if you are iPhone 14 Pro user who is facing this issue, make sure to check out the Software Update section on your device.
"We're aware of the issue and a fix will be released next week," said an Apple spokesperson to MacRumors on the iPhone 14 Pro camera vibrating issue.