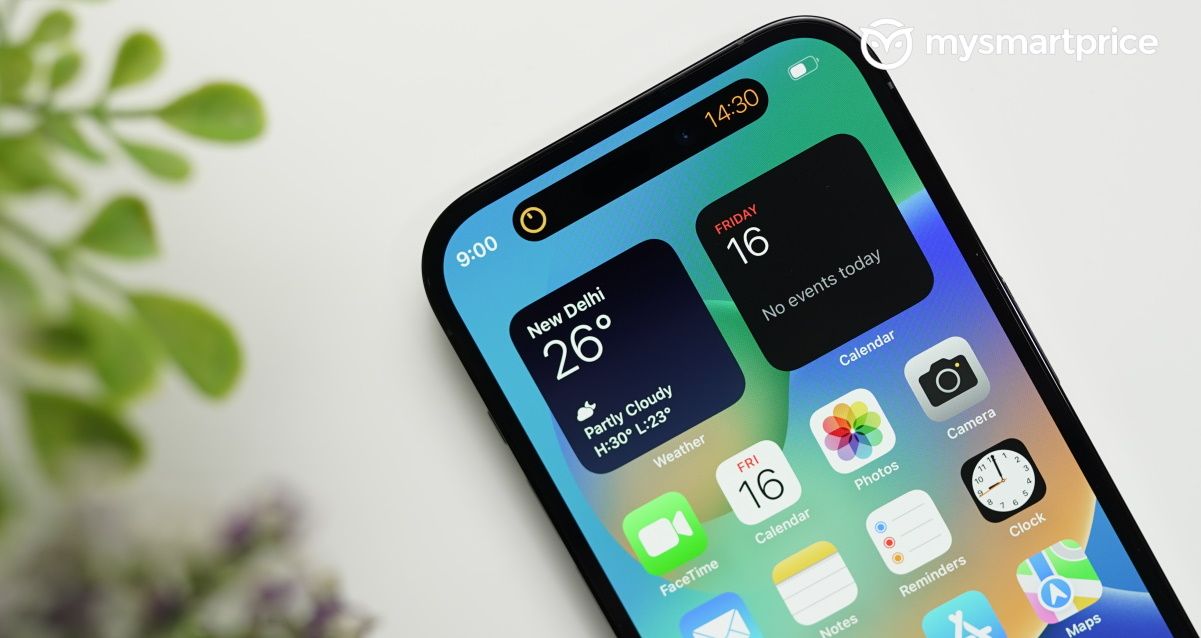 iPhone 14 Pro's Dynamic Island may be a name that might crack some, but we know this will appear on Android flagships next year. I switched to the new iPhone 14 Pro a few days back, and the one thing I have been loving is Dynamic Island. But, the new feature isn't the only major change this year; there are plenty. So while my review of the iPhone 14 Pro will be out by next week, I thought of doing a dedicated piece on the things that make the iPhone 14 Pro one of the most significant upgrades in iPhone history.
But as the title of this article rightly points out, there are many upgrades that the iPhone 14 Pro (and iPhone 14 Pro Max) bring to the table this year compared to its predecessor. The display is brighter, the 48MP camera on board (finally!) and the super quick Bionic A16 trumps the competition. But, one feature I want every handset maker to copy from the iPhone 14 series is Crash Detection, which could be a life saviour. The good news is that the Crash Detection feature will work across iPhone 14 series models in India.
How Dynamic Island changes the game for phones
Starting with Dynamic Island, it is Apple's marquee feature for this year's Pro models, undoubtedly. But, unlike before, it acts as a secondary display built within the primary 6.1-inch (or 6.7-inch for the iPhone 14 Pro Max) display. How? We will explain that in a bit.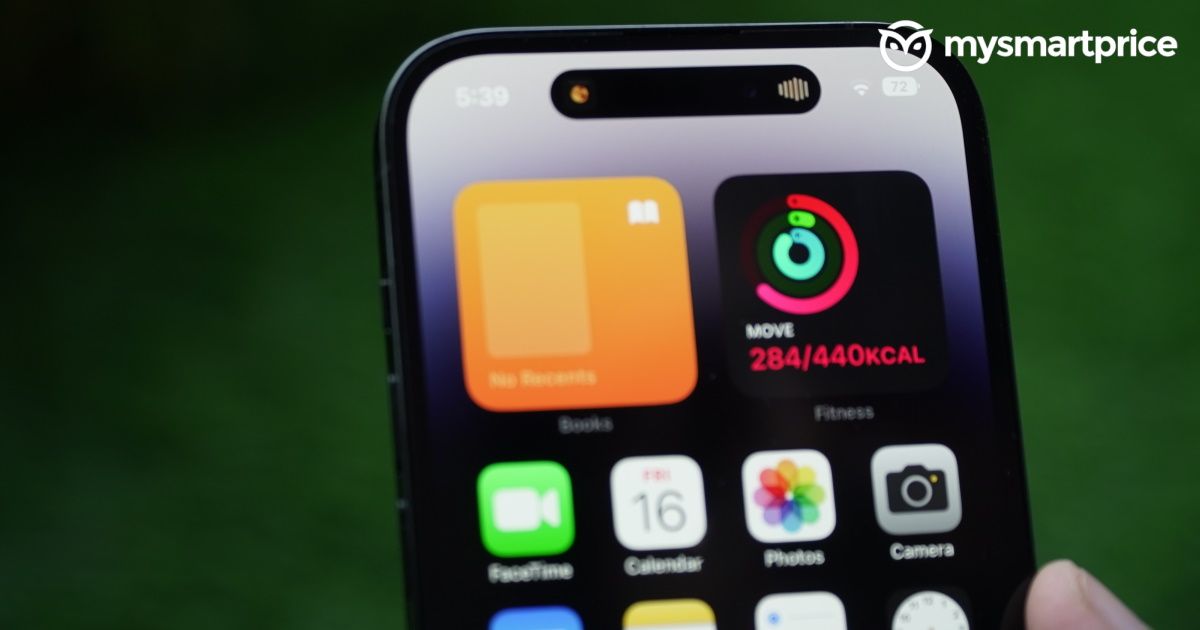 Putting the name aside, the Dynamic Island on iPhone 14 Pro is a game-changing implementation of the display notch we have seen since the iPhone X. It blends into the UI functions and never feels like getting in the middle of your everyday tasks. The best is it is interactive and breaks into 2 separate blocks while showing two simultaneously running apps in the background. In addition, the shapeshifting of Dynamic Island is fantastic.
I can admit that I intentionally kept locking and unlocking my phone for the first few hours on the first day to enjoy the smooth animation of Face ID on Dynamic Island. I love how Apple turned a screen space that was not being utilised by anyone and just used to sit there. As I said above, it gives a feeling that iPhone 14 Pro has a secondary display built within the main one. It is fluid and tucks away back into the pill-shaped when nothing is happening. Dynamic Island also helps Apple to reduce the TrueDepth camera system, which means more screen real estate for users. The best is Dynamic Island is also interactive, and one can tap, swipe or hold to access different functions.
The new feature on the Pro is an excellent example of why Apple is dominating the hardware and software integration space powered by Apple silicon. And we will further deep dive in our review that comes out next week.
iPhone 14 Pro is the biggest upgrade in terms of cameras for Apple
At the September launch keynote, the company spent a reasonable amount of time talking about the cameras on the Pro models. While nothing changes in terms of camera placement but underneath, everything is new. The iPhone 14 Pro uses Apple's first pixel-binning sensor that captures 12MP pictures with four pixels combined into one. The other two cameras – telephoto and ultra-wide remain 12MP each. An all-new 2x optical zoom range is added to the camera, which gives users more options to frame shots.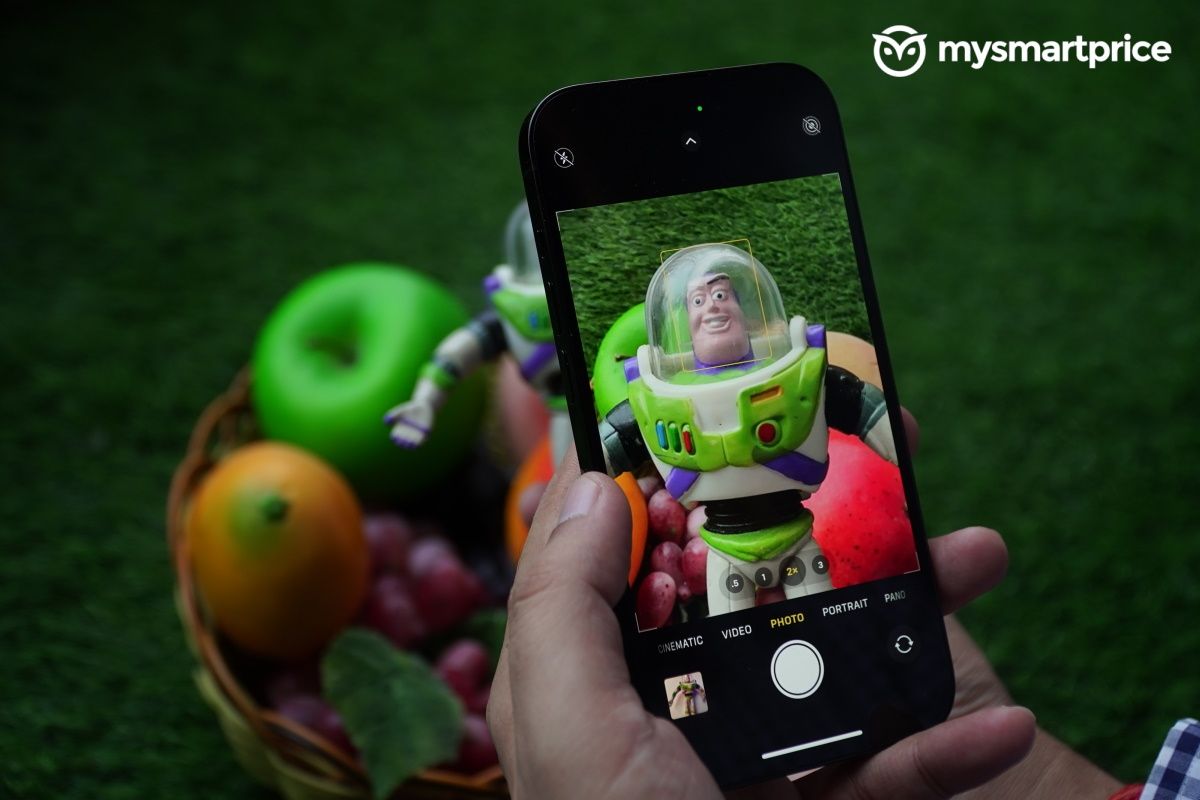 In the last few days, the samples I clicked had much more details, and the new Photonic Engine shows its true prowess. Some examples are below.
Besides photos, Apple is also upping its game in videos with major enhancements like 4K HDR at 24fps support in Cinematic mode and the all-new Action mode, which promises smooth handheld videos. I still have to do more testing and will talk about the cameras in much more detail next week in the review.
iPhone 14 Pro display sets benchmark
The iPhone 14 Pro display is another department that's getting a major bump. It sports the highest peak brightness on any smartphone available and can touch 2000nits peak brightness outdoors. This is incredible, and I can say that the Pro model is setting the benchmark for upcoming Android flagships. In addition, the ProMotion display gets an adaptive refresh rate up to 120Hz, allowing smooth scrolling and better responsiveness than a 60Hz display. In the last few days, I have been experiencing the iPhone 14 Pro display and can say that it is impressive, something we haven't seen on any other high-end phone.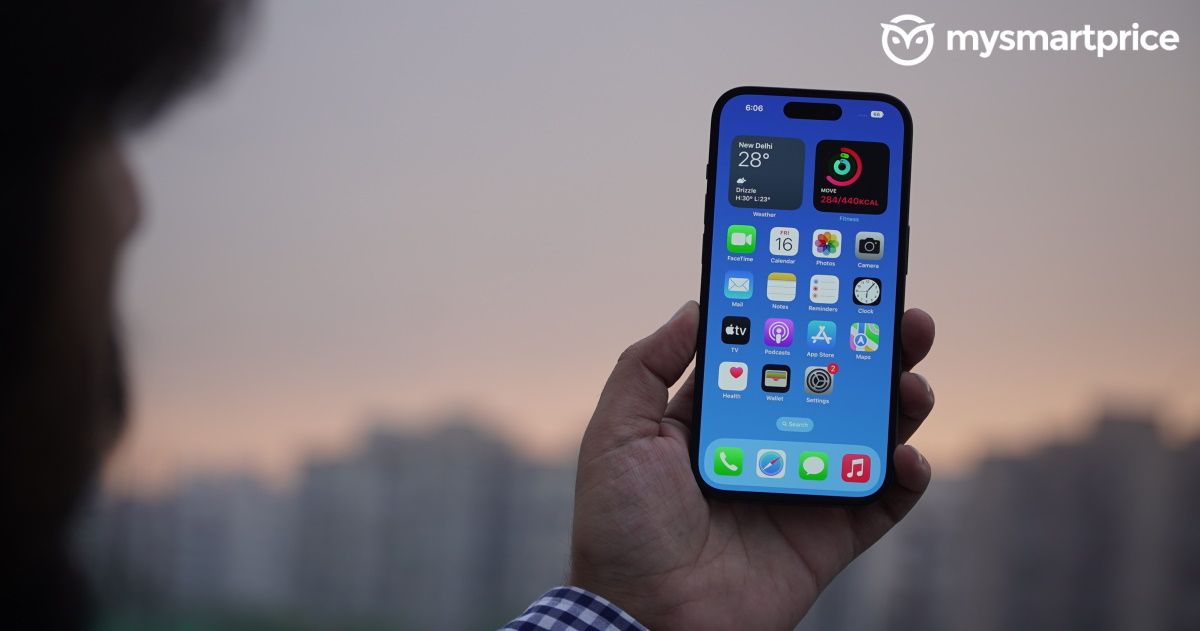 The Always-On display is the biggest highlight in the display department this year. It lets users see time and date, set widgets, and use a shaded version of wallpaper for a more personalised user experience. It's new for iPhone users but has been around in Android phones. However, the implementation here is typically Apple-like.
Under the hood, the iPhone 14 Pro packs a massive change in terms of SoC. But during everyday use, I could hardly notice any speed gains on Bionic A16 compared to Bionic A15 seen on the 13 Pro. Stay tuned for more in-depth details in our review.
Crash Detection works in India, and this feature should be copied across phones
Crash detection feature should have been available on phones years before, but as they say, never too late. Apple has been one brand that has been consistently adding new features that are helpful for consumers. And, a feature like crash detection on the phone can be a life saviour.
For those unaware, the Crash Detection on iPhone 14 series will work in India. While I hope no one needs it, in case this happens, the phone can detect a severe car crash and then call emergency services and notify emergency contacts.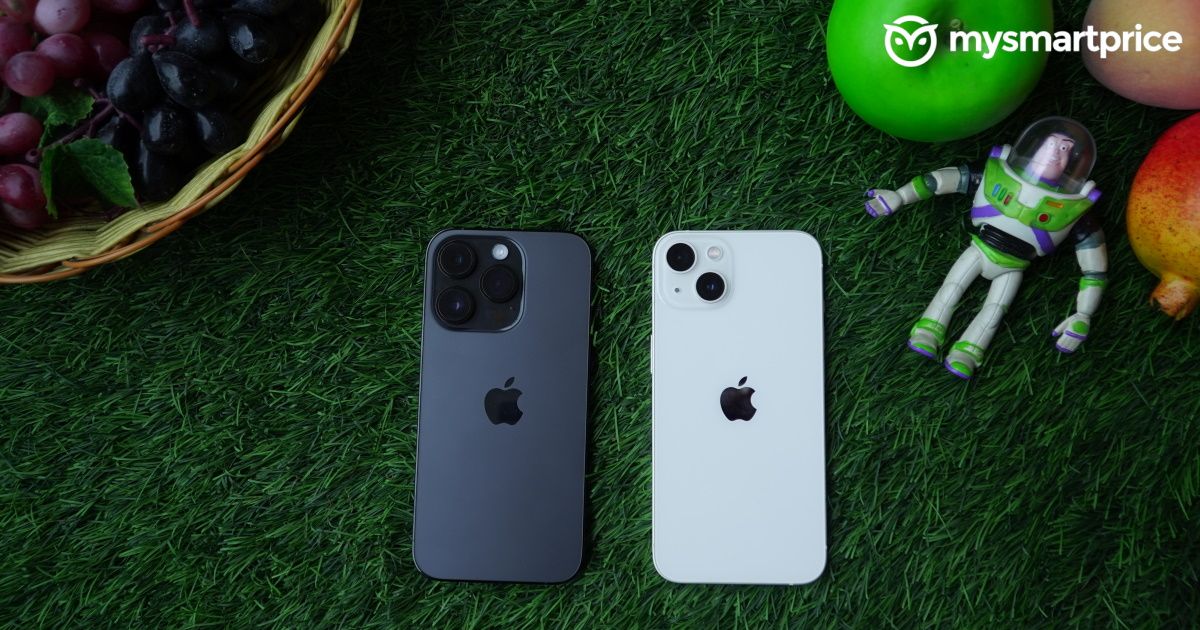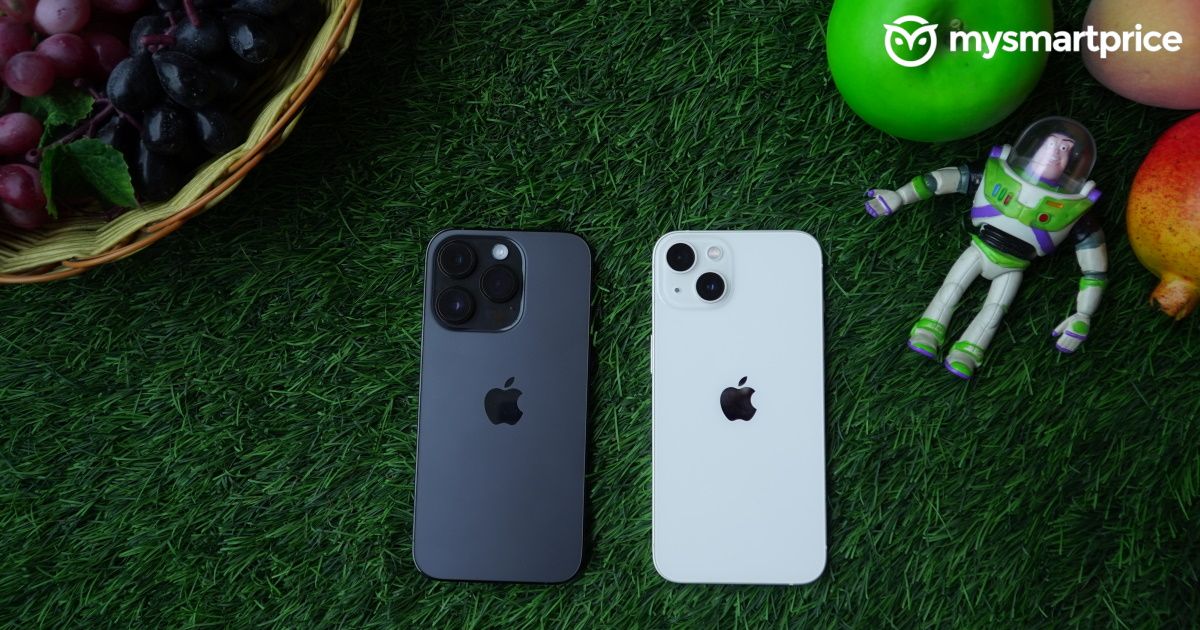 Several factors would help determine whether the person is involved in a car crash, including a g-force accelerometer for extreme accelerations and decelerations, a barometer to measure pressure changes caused by airbag deployment, a gyroscope for determining cars orientation, and a microphone for identifying extreme sound levels.
In India, the Crash Detection feature will dial-in 112, the emergency number and a voice loop will play. Then, the phone will try to send the location to all emergency contacts. I hope Android makers copy this feature and bring it to more phones next year.
Stay tuned for our full in-depth review next week.