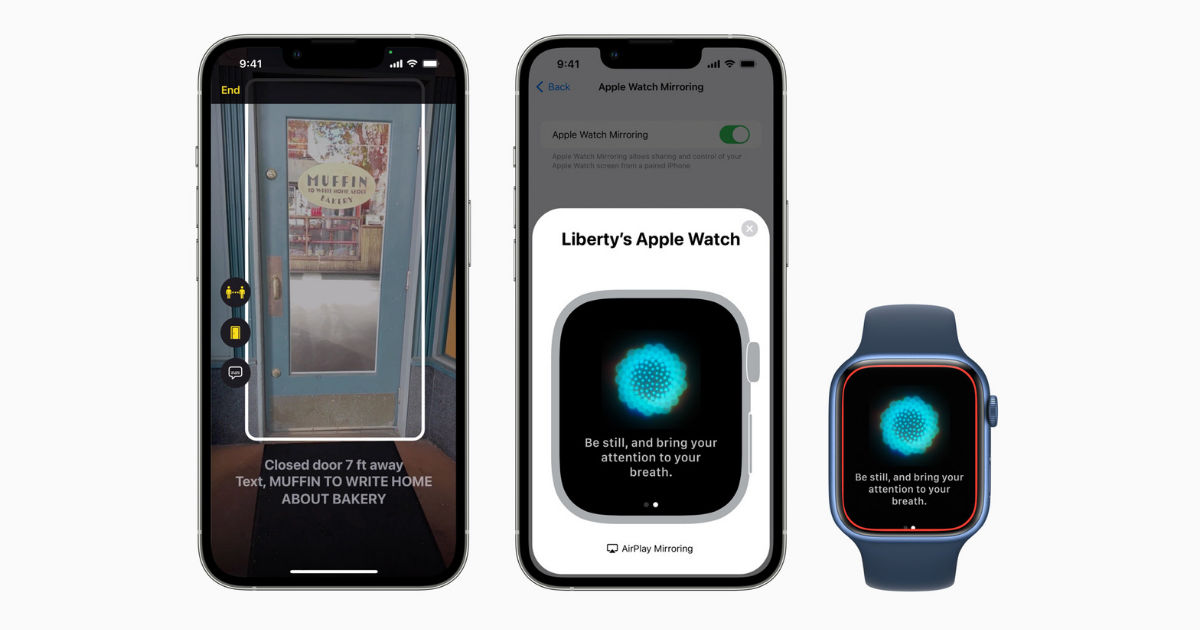 Every year Apple reveals a bunch of new features for its iPhone, Apple Watch and other platforms that are aimed to make the lives of users with disabilities a bit easier. This year as well the Cupertino firm has revealed some new Accessibility Features that will help those with hearing aid, visual aid or any other physical disability, perform actions without making much effort. Apple states that these new features come as a result of combining the hardware, software and machine learning prowess. The combination is expected to improve navigation, health, communication and more. All these features mentioned below will be arriving later this year as a part of software updates. Let's check them out.
Also read: Apple Mixed Reality Headset Said to Face Issues, Launch Still Expected for Next Year
Door Detection for Those Who Are Blind or Have Low Vision
This new navigation feature will help users locate a door when they have arrived at the destination. It will also tell them how far they are from the door and will describe the door's attributes. This means it will tell the user if the door is open or closed or if it can be opened by pushing, turning the knob or pulling the handle. It will also read signs around the door such as the room number or an entrance symbol. The tech behind Door Detection uses LiDAR, a camera and iPhone's machine-learning. It will come to iPads as well. You can find it in a new Detection Mode within the Magnifier app. The feature can also be used simultaneously along with People Detection and Image Descriptions.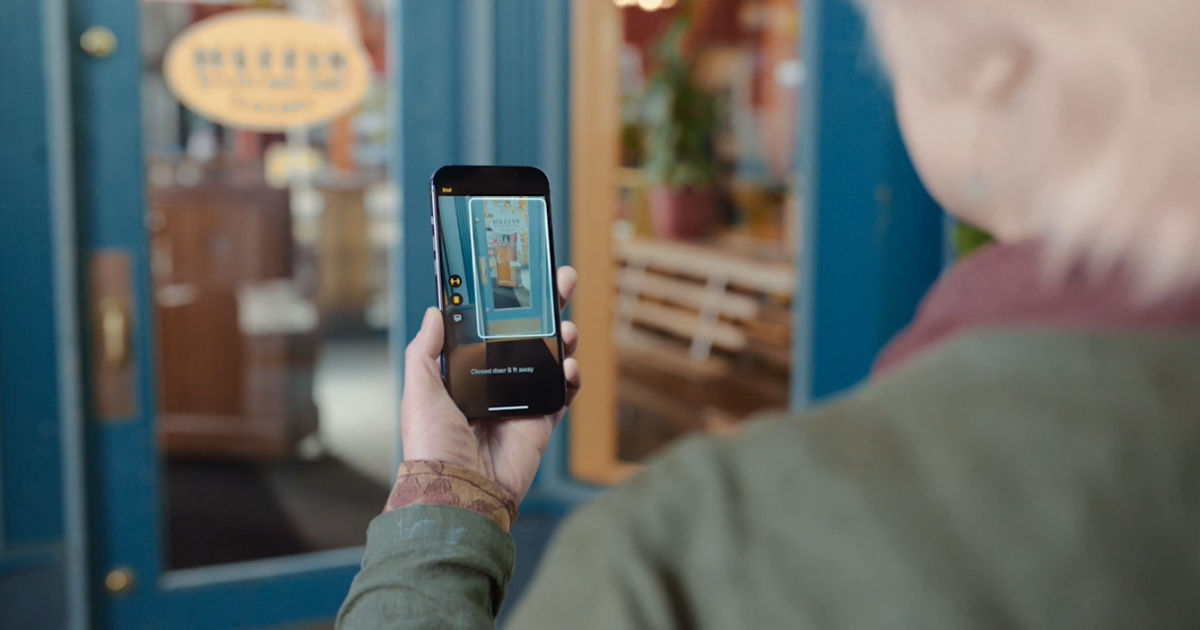 Also read: Apple will Auto-renew Your Subscriptions Even if Their Prices Increase
Physical and Motor Accessibility for Apple Watch
Apple will also be making its Watch more accessible by allowing those with physical and motor disabilities to use it remotely via their iPhones. The feature called Apple Watch Mirroring will let users control Apple Watch using iPhone's Voice Control and Switch Control features. This will let them put voice commands, sound actions, head tracking, or external Made for iPhone switches to use the Apple Watch display. The feature uses both hardware and software along with AirPlay.
In addition, Apple Watch also has new Quick Actions where users can use the double-pinch gesture to answer or end phone calls, dismiss notifications, take photos, play or pause media and start, pause, or resume a workout. All these features make use of the Apple Watch's AssistiveTouch tech.
Also read: iOS 16 Tipped to Feature Refreshed Apple Apps but Unlikely to Get Design Changes
Live Captions for iPhone, iPad, and Mac
For those who are deaf use a hearing aid, Apple's Live Captions lets users follow calls, video conferencing or any other audio content easily by reading texts on the screen. It also works with people who are sitting next to them and having a conversation. Users can adjust the font size as well. Live Captions in FaceTime can auto-transcribed dialogue making it easier for the community. For a response, users can also type the text and have it spoken aloud in real-time.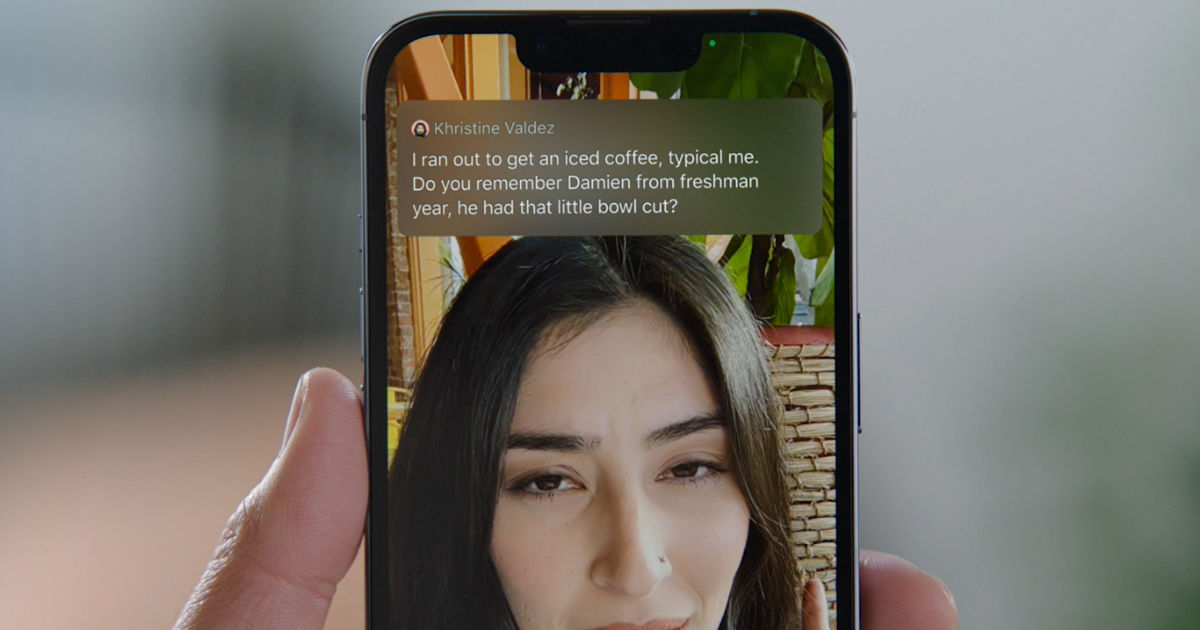 VoiceOver Supports New Languages
VoiceOver is Apple's existing feature that is used for reading the screen for blind and low vision users. However, this year, the feature will be supporting some more languages including Bengali, Bulgarian, Catalan, Ukrainian, and Vietnamese. The firm adds that these will also be present for Speak Selection and Speak Screen accessibility features.
Also read: Apple iPhone 15 May Ditch Lightning Port for USB-C as Soon as Next Year: Kuo
Additional Features Coming Later This Year
Buddy Controller: This lets users ask a care provider or friend to help them play a game as the feature combines two game controllers into one.
Siri Pause Time: The feature lets those with speech disabilities adjust how long Siri should wait before replying to a request.
Voice Control Spelling Mode: This allows users to dictate custom spellings letter-by-letter.
Sound Recognition: This feature can recognize sounds that are specific to a person's environment, like a home's unique alarm, doorbell or appliances.
The Apple Books app will also offer new themes, and bring several customization options including bolding text and adjusting line, character, and word spacing.