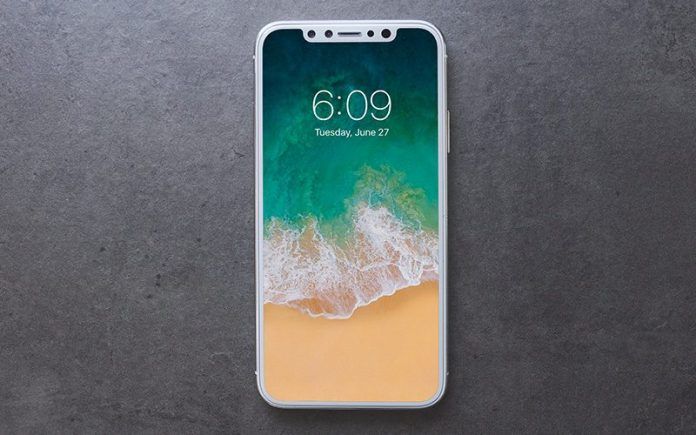 Starting in 2017, Apple was one step closer to getting rid of the home button when it launched the iPhone X (review). This year, all 2018 iPhone models ship with slimmer bezels and a faster Face ID facial recognition, getting rid of the home button completely. However, Face ID is still slower than the traditional way of unlocking your device, which includes a fingerprint scanner. That might change in 2019, as Apple is reportedly using better hardware for the Face ID system when it launches newer iPhones.
2019 iPhone Lineup Getting New Flood Illuminator
Ming-Chi Kuo detailed in his investors note about the inclusion of a new Face ID system for the 2019 iPhone family. He says that the next-generation iPhone series will feature a new flood illuminator. This component will be responsible for lowering the impact of invisible light from the environment. The analyst says that this hardware is expected to be found in all 2019 models.
As for which models are going to be launched next year, Ming believes that a single LCD model and two high-end OLED variants are going to be released. This reveals that Apple will be sticking to its original strategy as it did this year and according to previous rumors, the screen sizes are said to be maintained across all models launched this year. The analyst also mentioned a Time of Flight or ToF 3D camera. He believes that this camera is going to be found in the 2019 or 2020 iPad models.
However, the investors' note says that Apple is not going to adopt this camera in its 2019 iPhone series, so it might be found in 2020 lineup instead. Ming backs up this statement because he thinks the company does not think it will create a revolutionary AR experience. Unlike most smartphone manufacturers that are racing to release new technology first-hand, Apple waits for this technology to be perfected. In this way, the company might make it useful in many ways for its customers.
What Other Details Have Been Reported About the 2019 iPhones?
With a primary dual-camera system seen on nearly every device in 2018, Apple is expected to come up with something better this time. The company has been reported on more than on occasion that it will launch a 2019 iPhone model bearing a triple-camera system at the back. This optics solution is expected to feature a 3x optical zoom and a better AR experience. Apple has also reportedly tapped TSMC to become its sole supplier for the A13 chipset. The chip manufacturer might stick to its 7nm FinFET technology like it did this year, but we'll wait for more updates.
After you're done reading about this news, you can check out our video of the iPhone XS and iPhone XS Max given below.