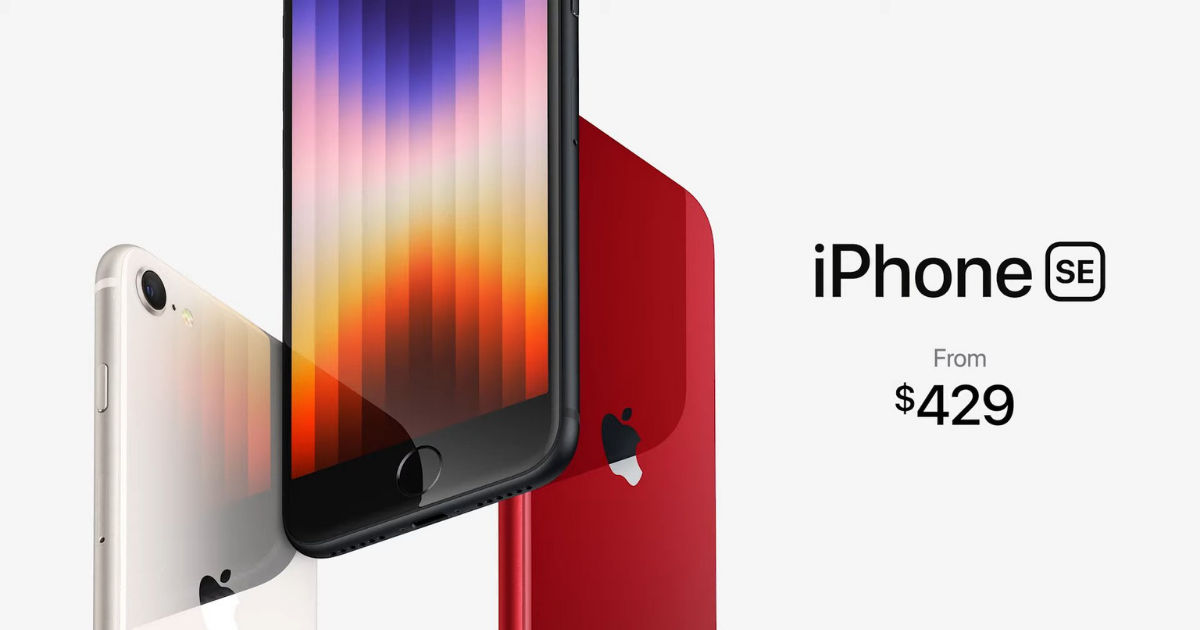 The iPhone SE (2022) made its official appearance last night, and while its dated design can be a deal-breaking bargain in today's world, it does come with 5G connectivity. This ensures that anyone buying Apple's 'budget' iPhone would at least not need to compulsorily upgrade their smartphone within one year due to the lack of the latest connectivity standard. However, reports following its launch have revealed that the iPhone SE (2022) will not feature mmWave 5G connectivity.
iPhone SE, iPad Air misses out on mmWave 5G
Further reports have since corroborated that the newly unveiled iPad Air, featuring an M1 processor inside for the first time, also does not support mmWave 5G. The move is a departure from Apple's standardised practices so far, which has seen the iPhone 13 lineup support all 5G bands. The latter is what makes Apple's latest iPhones compatible with any 5G network around the world – something that the new iPhone SE and the iPad Air will miss out on.
mmWave 5G is one of the two 5G networks, including sub-6GHz, that are part of the latest generation of commercial mobile connectivity. While mmWave 5G networks are believed to be the most superior in terms of reaching the highest bandwidths, and can therefore deliver the fastest network connectivity speeds among any 5G network in the world. India, too, is expected to roll out mmWave 5G connectivity when the same is introduced commercially.
As a result, both the new iPhone SE and the iPad Air will miss out on the fastest 5G networks in the world – at least for now. However, it is important to note that mmWave 5G networks have so far seen limited adoption worldwide, which means that while the iPhone SE has a clear limitation, it is not entirely debilitating. In other words, those buying the new budget iPhone will still get 5G – just not the fastest one.
The new iPhone SE features the same 4.7-inch display flanked by thick bezels – a design that was introduced eight years ago with the iPhone 6. It comes at a time when even the cheapest smartphones, priced closer to around Rs 5,000, also offer slimmer bezels. However, it is still a very capable phone – offering the A15 SoC, a 12MP rear camera with Deep Fusion and Smart HDR 4, IP67 durability rating and all the benefits of the latest generation iOS software.
The device is priced onward of Rs 43,900 in India, and is available from 64GB internal storage size.