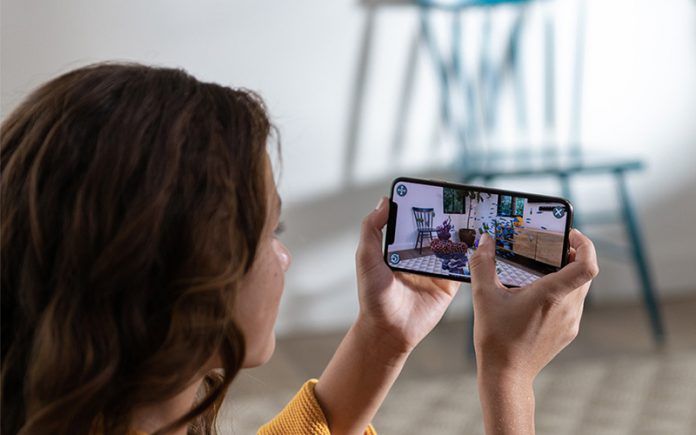 You've heard of AntennaGate, BendGate, HairGate, and the Purple Haze Controversy. There are at least 11 iPhone scandals in mobile history, some of which you can probably name and discuss in detail without the slightest hesitation. A tech reviewer is now claiming that the iPhone XS and XS Max are guilty of another one: BeautyGate.
The iPhone XS and the BeautyGate scandal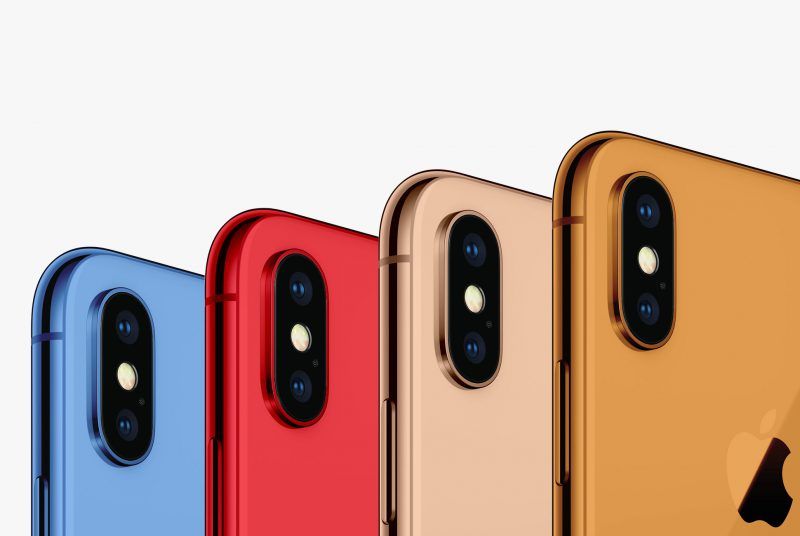 Tech reviewer Lewis Hilsenteger of Unbox Therapy is now accusing the new iPhones of "BeautyGate." What is BeautyGate? BeautyGate is a new scandal in which the iPhone XS and XS Max are applying an automatic "Beauty Mode" to selfies. It is called "BeautyGate" because "Lou," as Hilsenteger calls himself, believes that this is a flaw in the new iPhone software. Some would call it "excessive skin smoothing," but "BeautyGate" happens to be a more humorous label.
What evidence exists for BeautyGate?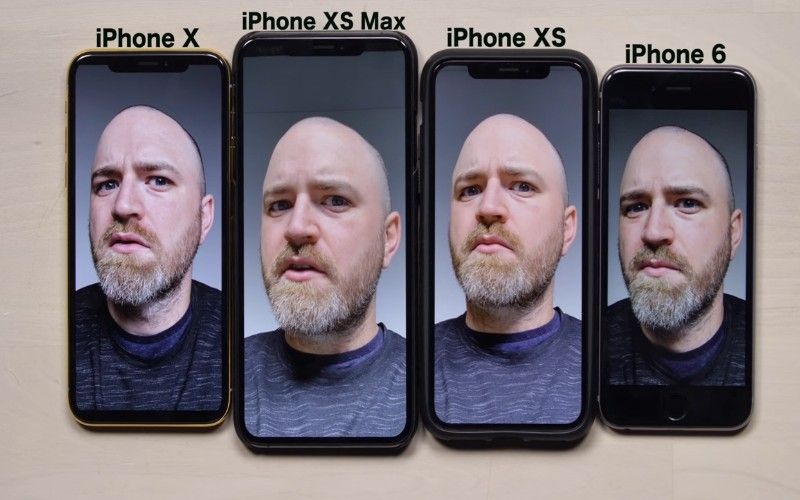 How did Lou notice BeautyGate? Well, he started comparing photos from the new iPhones to previous iPhone photos on the iPhone X, for example. The iPhone 6 had a darker look to it, though the iPhone X appears to have increased reddening of the face. By the time one gets to the iPhone XS and XS Max, photos are too bright and show Lou having a "redder" face than ever before. Lou wears the same shirt for each shot on the iPhones; the new iPhones portray his shirt as a lighter color than it truly is.
Lou isn't the only one noticing BeautyGate. A discussion prior to his own findings has surfaced on Reddit, where facial bumps are being eliminated and faces reddened to portray greater skin smoothing.
BeautyGate and Smart HDR
Lou tried to rule out another iPhone scandal by visiting his iPhone XS and XS Max camera settings. He discovered a setting called "Smart HDR" and turned the toggle off to see if it would eliminate the skin smoothing. It did to some extent, but skin smoothing still existed in his photos. Turning off Smart HDR may solve some of your problems, but it won't remove skin smoothening entirely. New iPhone XS and XS Max users are stuck with it, whether they like it or not.
iPhone XS AI camera integration
Lou says that a major area responsible for BeautyGate or aggressive skin smoothing is the AI camera integration. When he placed his hand over his face, the camera screen retain a normal look but then redden and skin smooth when he'd remove his hand and show his face alone. It seems as though the AI camera software is designed to immediately track the user's face and apply the skin smoothing right away. It's likely the case that the AI camera software bears the blame for the skin smoothening problem.
Is BeautyGate a big deal?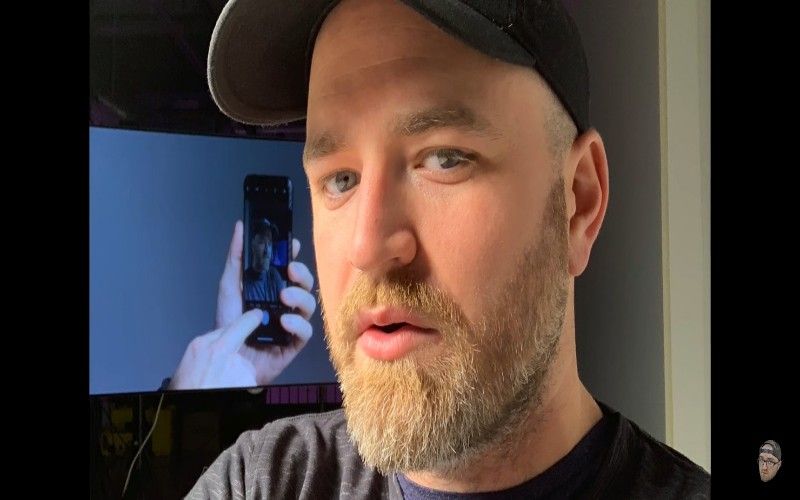 Some say that BeautyGate isn't that big a deal. After all, if Apple is applying excessive or aggressive skin smoothing, and it makes selfies better, what's the problem? The problem for Lou is that he doesn't like the excessive skin smoothing. As a professional tech reviewer, he isn't alone. Professional photographers who prefer manual modes and the ability to apply filters or settings as they see fit don't like the idea of an automatic Beauty Mode that they can't eliminate.
There are iPhone XS and XS Max users that won't mind, particularly because everyday buyers like cameras giving their selfies a professional look out of the box. Everyday users don't want to worry about applying all sorts of camera modes manually; they'd prefer Apple to make such decisions for them so that they need not worry about them at all. But there are customers, however, who have switched from Android to iOS. Many new iPhone users (ex-Android folks) are accustomed to choice — and unfortunately for them, Apple won't provide as much as they once had "on the brighter side."
Why is Apple doing this on the iPhone XS and XS Max?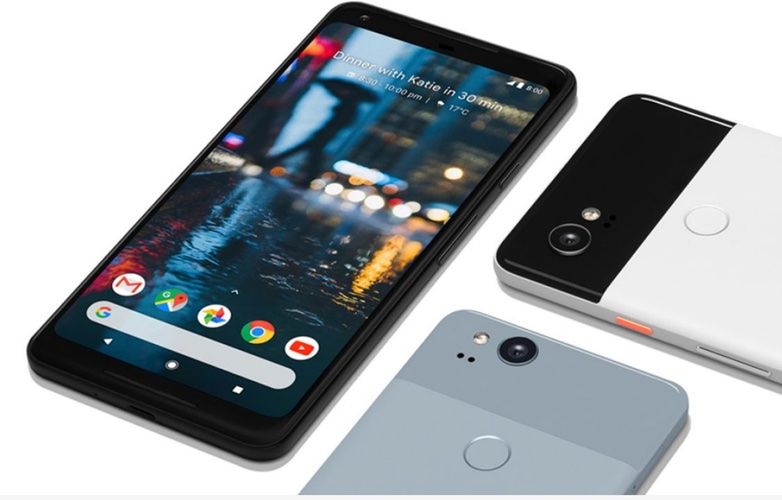 Some are curious as to why Apple is doing an automatic, irrevocable Beauty Mode at all on its latest iPhones. There are a few theories. First, Apple is doing this because it believes its customers want an automatic mode that they don't have to manually apply. Everyday buyers want to look like professionals when they take photos. The new iPhones let you do that without worrying about all the manual modes. Convenience is big for customer adoption of any product. Apple would know; it's been in the business of mobile convenience for years now.
There is another theory as well, though: Apple is struggling to stay atop the mobile camera race. Looking at photography expert DxOMark's current mobile camera rankings, the iPhone X from 2017 sits in sixth place with a score of 97. The iPhone 8 Plus sits in eighth place, with the iPhone 8 in ninth place. In contrast, Google and Samsung smartphones are currently ahead of Apple in the same rankings. Even the OnePlus 6 beat out the iPhone 8 and 8 Plus in the mobile camera race with a score of 96.
The iPhone XS and XS Max have yet to find their way onto the DxOMark mobile camera rankings, but they are in a race to the top. With Huawei (P20 Pro), HTC (U12+), Samsung (Galaxy S9, Galaxy Note 9), Xiaomi (Mi 8), and Google (Pixel 2) ahead of its year-old iPhones, Apple has to find a way to compete. An in-built Beauty Mode would move the new iPhones ahead of the pack.
The iPhone XS and XS Max aren't alone in their artificial smoothing
Lou says that the iPhone XS and XS Max have "BeautyGate," but this artificial smoothening of faces is nothing new. Google did the same on the original Pixel and Pixel XL, and has continued the artificial smoothing until this day. Aggressive smoothing doesn't look good to me on the Pixels; if it's bad on the Pixels, it's bad everywhere.
BeautyGate: A reality problem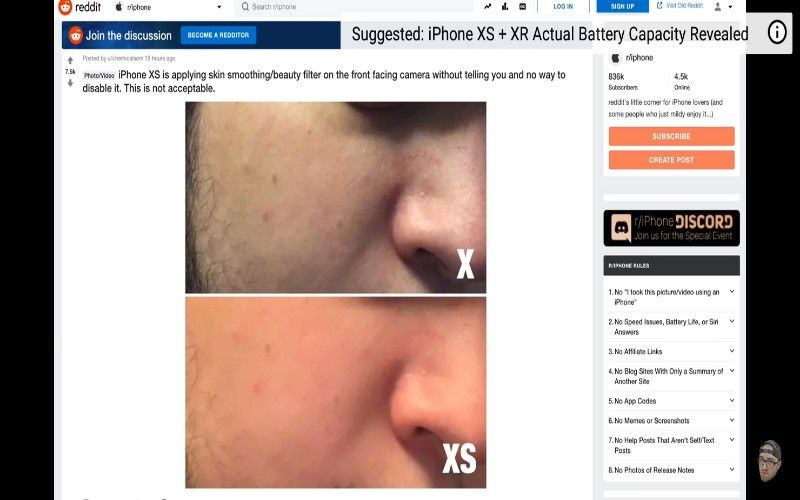 BeautyGate exists because of Apple's choice for its customers. Apple believes that "it knows best" when it comes to what customers need and want. Even if iPhone users want aggressive skin smoothening to make selfies better, even if it is a cultural desire in Asian countries for example, that doesn't eliminate its reality problem.
In reality, no matter the aggressive skin smoothing on iPhone selfies, you won't get to eliminate the freckles, bumps, scars, or other skin issues when you look in the mirror everyday. Natural beauty is best for everyone, whether male or female. Skin smoothing in smartphone cameras does little to encourage users to love their natural beauty — freckles, warts, and all.
Check out the BeautyGate video below and let us know what you think of the iPhone's latest scandal.