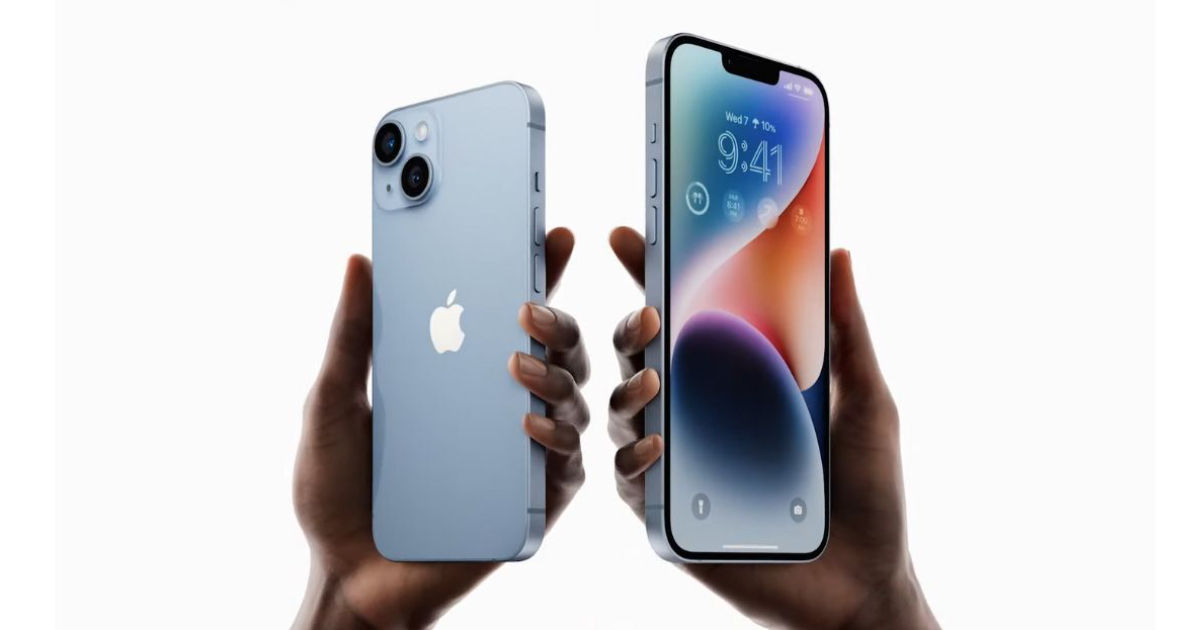 5G has been launched in India and telecom operators are rolling out the new network in various parts of the country. Reliance Jio and Airtel have already rolled out their 5G network in multiple cities across India. Vodafone-Idea (Vi), on the other hand, is working on the rollout timeline. Most Android 5G smartphones currently support the 5G network offered by Jio and Airtel. However, iPhones, which come with multiple 5G bands in India, are yet to support the new network. 
Apple has not rolled out an update to open 5G network in India. The company has now confirmed that it will release a new update for the iPhone 12, iPhone 13, iPhone SE third-generation and the iPhone 14 series that will support 5G.
The new iOS update for 5G support on the iPhone will be rolled out in December, Apple said in a statement to the Economic Times (ET). The company further stated that it is working with the telecom operators in India to support 5G on the iPhone. "We are working with our carrier partners in India to bring the best 5G experience to iPhone users as soon as network validation and testing for quality and performance is completed. 5G will be enabled via a software update and will start rolling out to iPhone users in December," Apple said.
Which iPhones in India Support 5G?
Apple has launched multiple smartphones over the past three years which support 5G in India. The list includes the iPhone 12 series, the iPhone 13 series, the iPhone SE 2022 and the newly launched iPhone 14 series. The following iPhones support 5G in India:
| | | | |
| --- | --- | --- | --- |
| iPhone 12 Series | iPhone 13 Series | iPhone SE | iPhone 14 Series |
| iPhone 12 mini | iPhone 13 mini | iPhone SE 3rd-generation | iPhone 14 |
| iPhone 12 | iPhone 13 | – | iPhone 14 Plus |
| iPhone 12 Pro | iPhone 13 Pro | – | iPhone 14 Pro |
| iPhone 12 Pro Max | iPhone 13 Pro Max | – | iPhone 14 Pro Max |
The exact rollout date is unknown. Once Apple rolls out an OTA update, iPhone users can experience 5G on their compatible device. Users also need to ensure that their SIM has an active 5G plan enabled. Users who have a Reliance Jio or Airtel SIM card will not be required to change their SIM card to upgrade to 5G services.
Also read: How to Activate 5G Network on Your Android & Apple iPhones, List of Supported Devices
5G is currently available in limited cities. Airtel 5G Plus is available in Delhi, Mumbai, Varanasi, Bangalore, Gurugram, Kolkata, Hyderabad, and Chennai. Jio True 5G, on the other hand, is available in Delhi, Mumbai, Kolkata and Varanasi. Telcos have promised to provide nationwide 5G support by December 2023.