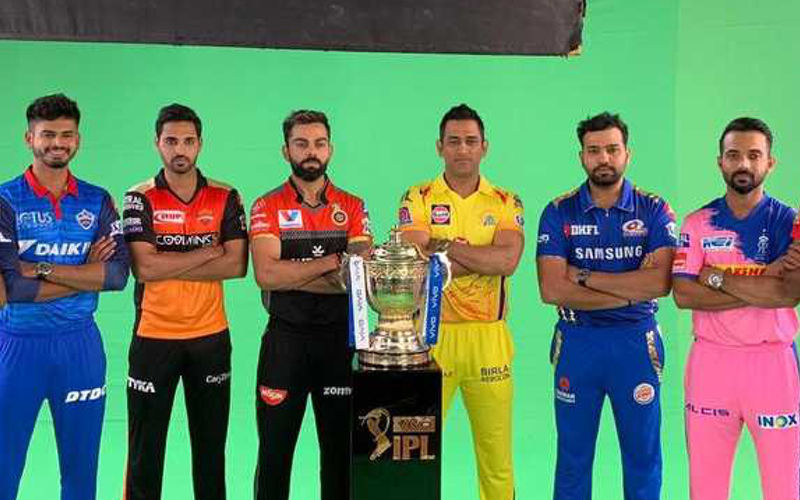 The twelfth season of Indian Premier League (IPL) has officially kicked in, and cricket fans are getting all frenzied to watch their favorite team on the field. DTH and streaming services are not leaving any stone unturned in ensuring that the viewers stay tuned with the game. In this article, we will enlighten you about how to watch matches live on Hotstar, Airtel TV, Jio TV, and Tata Sky. Keep reading to know all about it.
How to Watch IPL 2019 Live On Hotstar, Airtel TV App, Jio TV
For those unaware, broadcasting and digital streaming rights for IPL 2019 have been acquired by Star Network that also owns (or should we say used to own). Star India got recently acquired by Walt Disney making it have stakes in Tata Sky too. To watch IPL 2019 live on Hotstar, one must have a paid subscription. Currently, Hotstar offers three plans in India – INR 199 plan including seven-day trial, INR 299 Sports only plan, and INR 999 annual plan. Once you have a plan of your choice, you just need to install the Hotstar app on your device and stream it. If you're an Airtel user then you can stream IPL 2019 on Hotstar without the paid subscription. Moreover, you'll be able to watch on Airtel TV app.
As for Jio TV, Jio users will be able to stream the match live on the app. However, one needs to be a Jio Prime user to get access to all of the fun. Prime membership is priced at INR 99 per year and gives you an entry pass to all the Jio apps. Jio Prime users can stream IPL 2019 on Jio TV app and also on the website. A major chunk of Jio users have Prime membership making IPL 2019 streaming free for them.
How to Watch IPL 2019 On Tata Sky and Airtel Digital For Free
Tata Sky users will get access to IPL 2019 without shelling out moolah. Tata Sky is offering a suite of Sports channels free to its subscribers starting March 23 until May 19, 2019. The list of channels includes Star Sports 1 Hindi, Tamil, Telugu, Kannada, and Bangla. Airtel Digital users also have free access to all the sports fun as the service provider is offering Star Sports 1, Star Sports 1 HD, Star, Sports 1 Hindi, and Hindi HD, Star Sports 1 Telugu, Tamil, Kannada, and Bangla.
Going by how service providers have come together in offering free access to IPL 2019 madness to the fans, this season of the league is going to be a bigger hit. How do you plan on staying tuned with the latest season of IPL? Would you be winding up in front of your TV or would keep up with the scores through apps? Share your thoughts in the comments below.