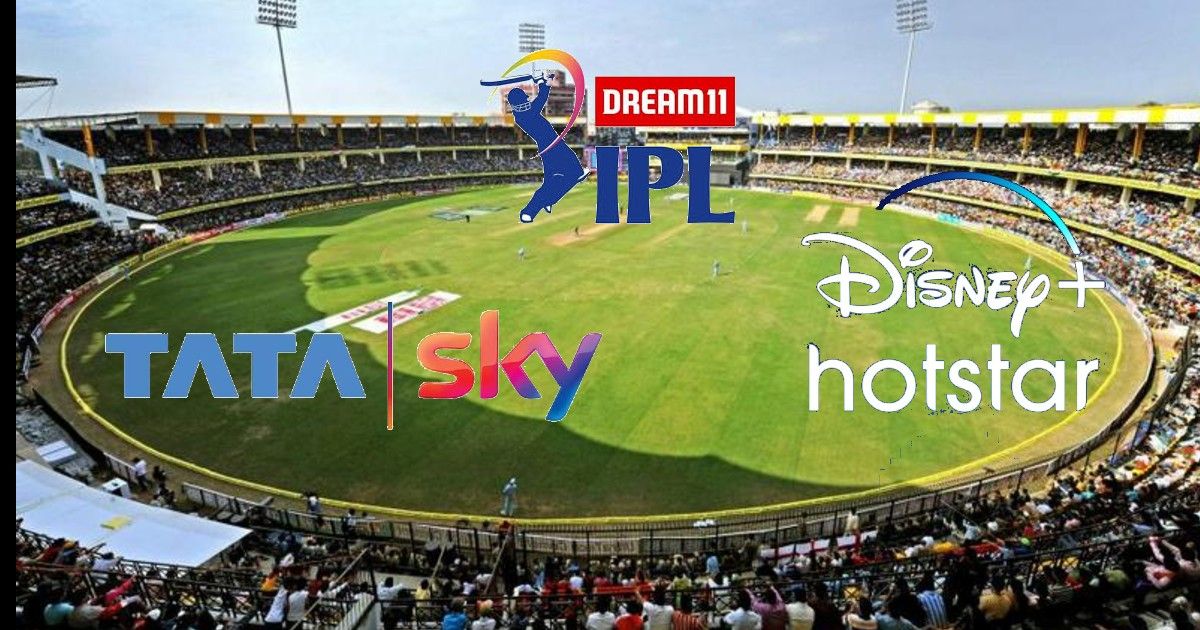 The 13th edition of the popular Indian Premier League (IPL) has begun. With this, users can enjoy the thrills, those breathtaking chases, explosive batting, and more, right from the comfort of their home. The IPL matches can be streamed only on Disney+ Hotstar as the company holds exclusive rights to stream IPL 2020 content. However, one can watch the matches only after paying a subscription fee. Disney+ Hotstar is available with two subscription packs, INR 399 and INR 1,499. But what if we tell you that you can get the subscription for free? Yes, you read that right! Tata Sky is offering a free subscription to Disney+ Hostar application for one full year. Let's deep dive into the details.
Tata Sky customers can use Disney+ Hotstar for free!
Tata Sky is offering free Disney+ Hotstar VIP subscription for free to its select customers. The pack comes with a price of INR 399. The company has started sending the message to the eligible customers. All you need to do is just log in the Disney+ Hotstart application with your registered Tata Sky number and enjoy the plethora of content from the streaming app for free. We have spotted multiple users posting on DesiDime and DreamDTH forums about the new offer. Additionally, we can confirm that Tata Sky is indeed giving a free subscription to select users. Here's a screenshot: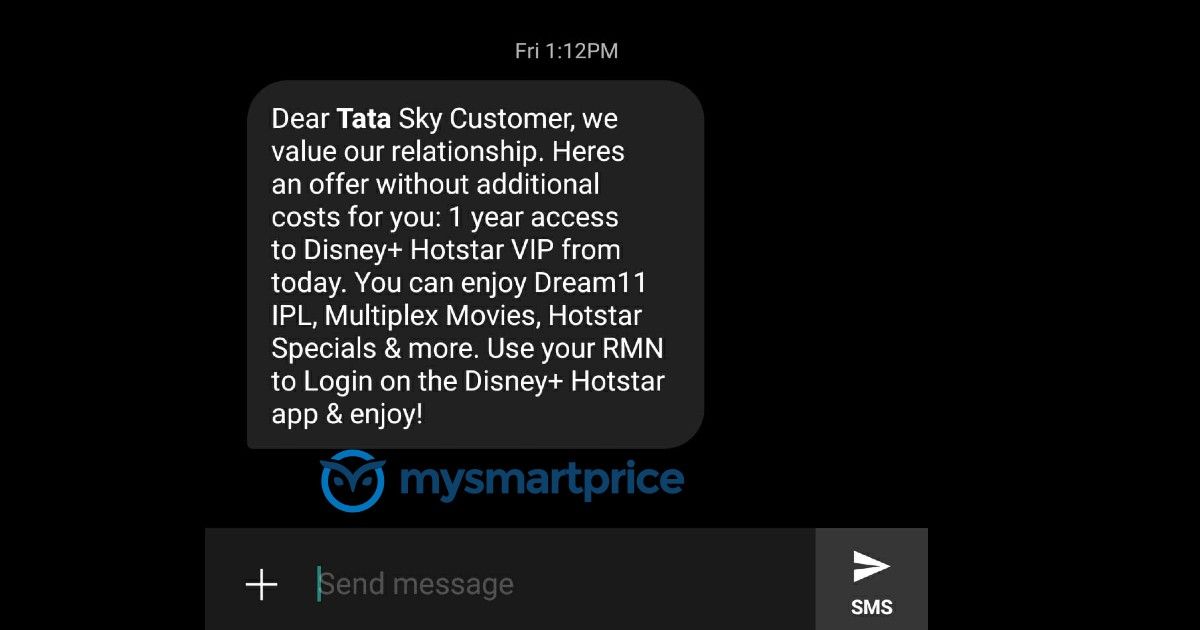 This is not it. With Disney+ Hotstar VIP subscription, customers can also watch movies and series from Marvel Cinematic Universe, popular Disney movies like The Lion King, Frozen II and more along with Hostar VIP content. Interestingly, users can watch most of the Disney+ content in dubbed languages including Hindi, Tamil and Telugu. Then there is Disney+ Hotstar Premium model that comes with a price of INR 299 per month or INR 1,400 per year. The subscription offers 29 Disney+ Originals, latest American shows from the likes of HBO, Fox, Showtime, unlimited Live sports, Hotstar Special and Star serials before TV debut.