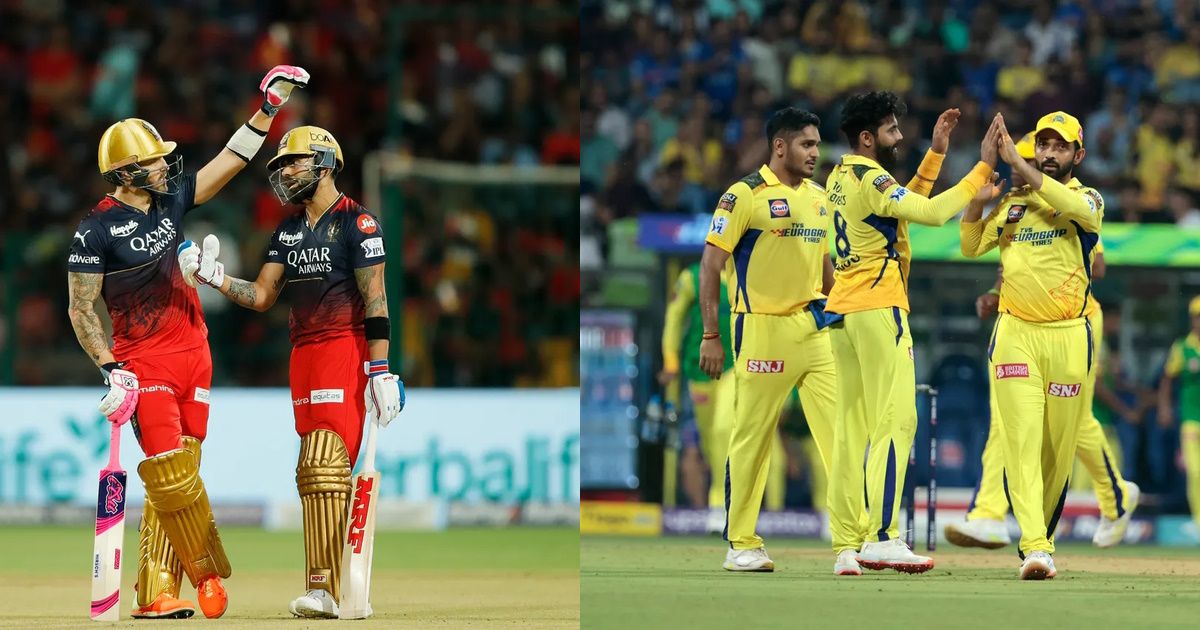 IPL 2023 is alive and kicking, and with the latest edition of the domestic cricket tournament, this year has seen a return to form in terms of viewer attention and interest — after a 2022 lull phase. With this return of viewer interest, the ace cricket tournament has also seen a surge in TV viewership of the local language audiences. Case in point? According to the latest data published by the Broadcast Audience Research Council of India (BARC), traditional sports broadcaster Star Sports 1 Hindi has shot to the top of the television ratings for the week of April 1 to 7 — the IPL opening week.
Analysing this rise, it is evident that the popular Hindi broadcast channel has risen in the charts driven by engaging commentary and robust local-language analytics — a feat that could remain robust in the long run.
Star Sports 1 Hindi surges within one week
In the process of reaching the top spot in BARC rankings, Star Sports 1 Hindi surpassed long-term popular options such as Star's own Star Plus. For instance, in comparison to BARC data from two weeks preceding the IPL opening week, Star Sports 1 Hindi dramatically rose in the total viewership chat by overtaking the likes of Sony TV, Zee TV and Colors TV.
According to BARC data from the IPL opening week, Star Sports 1 Hindi gathered a weekly average minute audience (AMA) of 2.73 million between April 1 and 7, overtaking Sun TV at 2.37 million, Star Maa at 2.35 million and Star Plus at 2.17 million.
Citing this data, Disney Star, the company that owns and operates Star Sports 1 Hindi, revealed a host of interesting growth metrics for the channel. According to the broadcaster, the first 10 matches gathered a cumulative reach of 30.7 crore viewers, with 6,230 crore minutes of total viewership seen during this period. The first match of IPL 2023 saw the highest peak concurrency of the tournament so far — at 5.6 crore.
This reflects a massive streak of growth for Star Sports 1 Hindi, which is now India's leading local language sports channel. The channel has also hit a major success already — that of reaching the highest peak concurrent viewership across all media on a live sporting event. While JioCinema, owned by Viacom18, reported a 2.2 crore concurrent viewership number as the highest on its platform so far — Star Sports 1 Hindi hit peak concurrency of nearly 2.5x, with 5.6 crore viewers tuning in to watch the opening match of IPL 2023.
Competition in an online world
The Star Sports 1 Hindi viewer numbers reflect a year of redemption for the traditional TV broadcaster, in a world that is increasingly switching to viewing content online. In an interview with The Hindu BusinessLine, Sanjog Gupta, head of sports at Disney Star, said that the total reach in IPL 2023 is up by 23 percent from 2022. The latter, according to Gupta, is "the highest ever in IPL history, excluding Covid times."
However, it's not just Disney Star that has noted a surge in viewership. Hitting back at the traditional broadcaster, Viacom18, the Reliance Industries subsidiary, has also claimed that digital viewership has reached a 'record high' — as per a report from April 15 by Mint.
Viacom18 data in the Mint report said that total video viewership reached 550 crore in the first 17 matches, with peak concurrency of 2.27 crore during the opening IPL match. Converting this to a per-match statistic, JioCinema claims to have reached over 32 crore people per match, while Star Sports 1 Hindi reported an average reach of 3 crore people — approximately one-tenth of JioCinema's. However, the TV channel beat the streaming platform to peak concurrent viewers by a margin of nearly 2.5x, so far.
Claims and conflicts on ad revenue
While the peak reach and viewership figures look steeply in favour of streaming media, ad revenue claims appear to be conflicting from both JioCinema and Star Sports 1 Hindi.
While Disney Star has claimed that traditional TV broadcasters, led by Star Sports 1 Hindi, attracted nearly 75 percent of total ad sales revenue, Viacom18 has also claimed to have captured two-thirds of it.
Market reports rule in favour of streaming platforms. A pre-IPL report on the business and sales associated with the tournament by market researcher Redseer Consulting on April 6 said, "Many sports viewers migrated from TV to OTT (over the top) streaming platforms, as there were no live sporting events happening due to Covid. As a result, IPL viewership on TV dropped by 10 percent from 2019 to 2020."
The Redseer report further said, "Overall OTT viewership has increased due to wider accessibility of internet connectivity across the country. In 2023, IPL will be available to stream for free on JioCinema which is expected to further increase OTT, as well as overall, viewership."
Star Sports 1 Hindi shows growth in vernacular demand
While streaming demand is sure to rise steadily and inevitably due to the rise in internet proliferation, what's interesting to note is the return to form for traditional TV players such as Star Sports 1 Hindi. The reason for this could be manifold, but the biggest factor that's driving this demand is an increasing propensity for local language content.
The sole propeller for Star Sports 1 Hindi to shoot straight up to the top of BARC TV streaming lists lies in the promotion of Hindi content. A November 2022 report by industry body Ficci and consultancy firm EY India said that vernacular streaming demand will rise from 27 percent of all streamed video content in 2020, to 54 percent next year.
While this is specifically for streaming platforms, the impact of growth in vernacular content demand in a medium that rose as English-first is sure to trickle down to TV platforms, too. With a majority of Indian TV broadcast content already based on local languages across the country, Star Sports 1 Hindi shooting to the top of national TV channels at the onset of IPL is more significant than before.
Why this trend is important
Daily entertainment was always led by vernacular content. However, today, sports and news broadcasts are also being ruled over by vernacular media. With the popularity of the local language comes interesting new formats — such as contextual advertisements in local languages, and more in-match trivia and entertainment in the form of quizzes. All of this generates an engaging buzz that is once again making TV popular again, driven by the demand for Hindi and other Indian languages.
It is this surge that has seen Star now own three of the four top spots for the newest data available from BARC. While Star Plus is a regular feature, Star Sports 1 Hindi crossing daily entertainment channels shows the sheer power of vernacular streaming — a trend that a media conglomerate such as Star is well poised to take advantage of.
It also does not matter, empirically speaking, if OTT streaming clearly outperforms traditional broadcast media. While this is inevitable, what's important is to see a return to strong revenue for TV broadcasters — the quantum of which is sure to grow this year, as IPL returns to strong viewership figures.