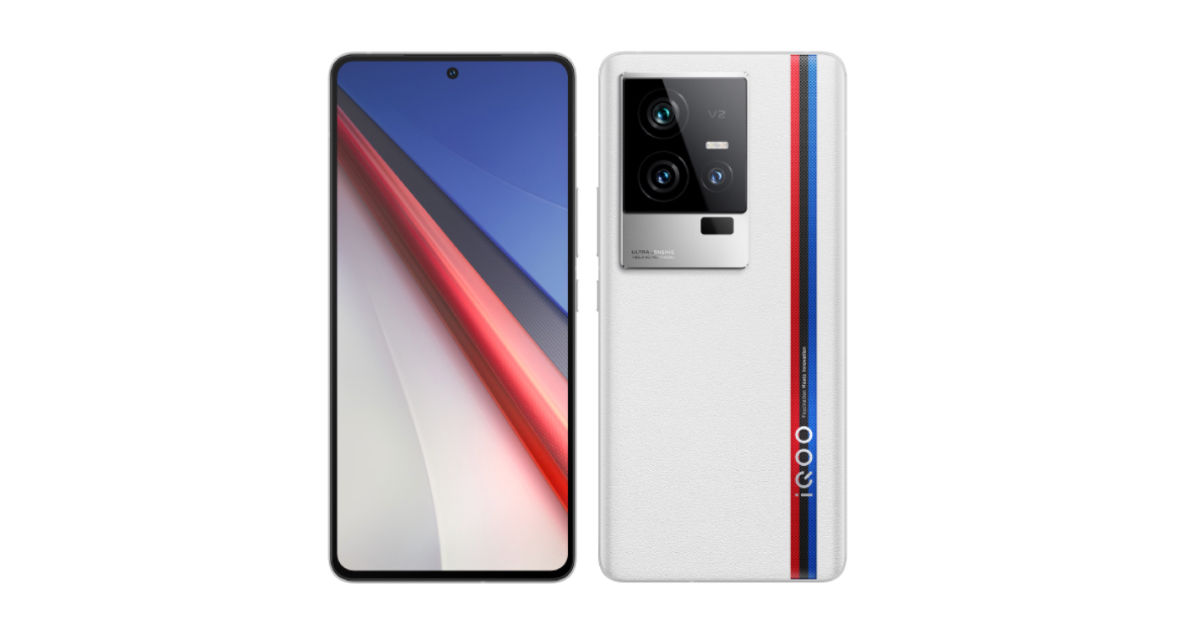 The new iQOO 11 5G is launching this week, with the bold claims being the world's fastest phone, thanks to the latest Qualcomm chipset. iQOO 11 5G is going to be the logical successor to the iQOO 9T in the Indian market with notable upgrades in camera and charging. Like we said, iQOO 11 5G is launching this week, and here is a quick round-up of all the features and specifications of the new iQOO phone in India.
iQOO 11 5G Launch Date, Event Time, Where To Watch It Live
iQOO 11 5G will launch on Tuesday, January 10, when the company will be hosting its big event in India this week. iQOO is looking to beat many other brands with this launch so early in the year, giving buyers more exciting options to try this year. The iQOO 11 5G launch event is likely to start around 12:00 PM and its product page is already listed on Amazon India, where it will be available for sale.
iQOO 11 5G Expected Price In India
iQOO 11 5G is going to be the successor to the iQOO 9T 5G smartphone that was launched in India this year. iQOO has taken an aggressive route with its product pricing in 2022, and keeping that in mind, we expect the iQOO 11 5G to be priced around Rs 55,000 in the Indian market, which would be quite impressive for its hardware features.
iQOO 11 5G Expected Sale Date in India
iQOO 11 5G expected sale date in India could be on the launch date, which is January 10, or probably a few days after the launch this week.
iQOO 11 Specifications And Features
iQOO has come out of Vivo's shadows to build its own reputation in the market, and devices like the iQOO 9T have helped its cause. The company is pulling all the stops with the new iQOO 11 5G, for which we can already list down some of the top-end features that iQOO has teased in the past few days.
2K Display With 144Hz Refresh Rate
iQOO 11 5G is shaping up to be an existing device and display is one of the features that has caught our eyes. iQOO showed the display features of the phone in China recently, confirming its 2K AMOLED panel with a 144Hz refresh rate and if the same features are offered on the Indian variant, expect things to get fiesta among its competition.
Qualcomm Snapdragon 8 Gen 2
Qualcomm introduced its 2nd-gen Snapdragon 8 Gen chipset recently, and iQOO will be the first brand to offer the new hardware on a phone in India in 2023. iQOO 11 5G will be heavily benefiting with this hardware that promises to be powerful yet power-efficient than the Snapdragon 8 Gen 1 SoC. The teasers from the company suggest the iQOO 11 5G has scored 1.3 million on Antutu benchmark, which hints the phone is going to be a performance beast like its predecessor.
The 120W Charging Boost
iQOO 11 5G gets 200W charging support in China, which might be unlikely to come to India with the phone. Instead, reports have talked about iQOO offering a 120W charging support on the iQOO 11 5G variant in the country. Make no mistake, even with these speeds, expect the iQOO 11 5G to fully charge in well under 20 minutes, which is crazy in many ways.
Other specifications
Apart from the headlining features, iQOO 11 5G could be provided with up to 12GB RAM and 512GB storage as per reports. The company is expected to bring multiple colour options of the phone, with one of them carrying a leather finish.
iQOO 11 5G is also expected to match its hardware prowess on the camera front. The layout could be similar to the iQOO 9T but the sensors are likely to be upgraded to give you impressive results. iQOO will most definitely mix-and-match with ultrawide, telephoto and even a periscope lens on the new flagship device. iQOO 11 5G is expected to pack a 5,000mAh battery.