Highlights
iQOO India has announced the third instalment of All Stars Cup featuring New State Mobile.
The event will take place for four days with 24 directly-invited teams.
The top 16 teams from the Semi-Finals will make it to the Finals.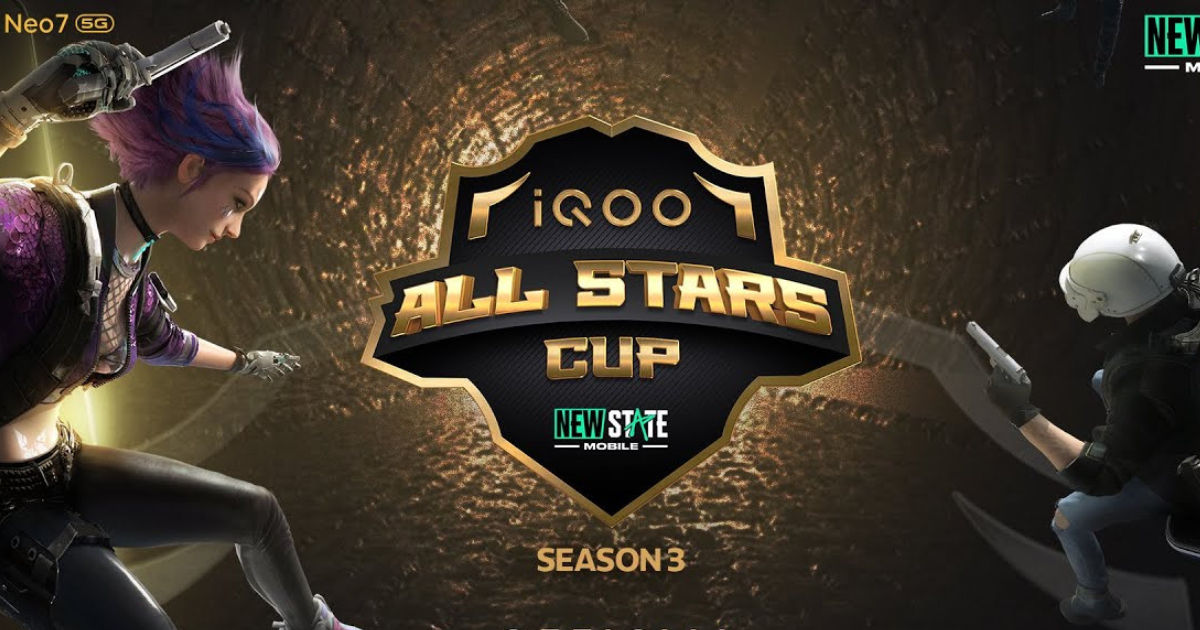 iQOO, one of India's leading smartphone brands, announced All Stars Cup Season 3 featuring Krafton's New State Mobile as part of its third-anniversary celebrations. The brand also hosts exciting deals and product offers for Indian users. The tournament is set to kick off today i.e., on 6 April 2023. iQOO All Stars Cup Season 3 takes place for four days with 24 teams.
iQOO has earlier conducted a couple of seasons of its flagship esports tournament – iQOO All Stars Cup. Both the events had a prize pool of Rs 5 Lakhs, and iQOO has returned with a doubled prize pool in Season 3. The first season featuring BGMI was won by OR Esports, whereas the second season, featuring Free Fire MAX was crowned by Team Evolution.
Let us know more details about the ongoing season 3 of the iQOO All Stars Cup.
Also Read: Krafton's Road to Valor: Empires Gets a New Update with Gold Rush Event
iQOO All Stars Cup Season 3, A New State Mobile Event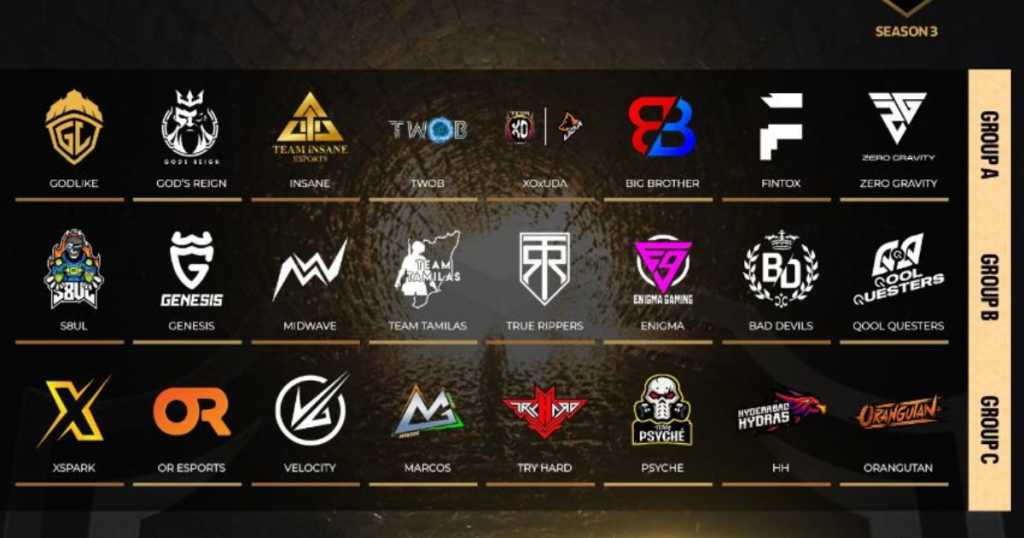 The New State Mobile will host the third instalment of the All-Star series. Twenty-four of India's best teams have been invited to the event directly. One of these teams is a community team chosen from the iQOO community to provide experience to raw talent. Here are the teams that have been invited to the event:
| | | |
| --- | --- | --- |
| Group A | Group B | Group C |
| Godlike Esports | S8UL Esports | Team Xspark |
| Gods Reign | Genesis Esports | OR Esports |
| Team iNSANE | Midwave Esports | Velocity Gaming |
| TWOB | Team Tamilas | Marcos Gaming |
| XOxUDA | True Rippers | Try Hard |
| Big Brother Esports | Enigma Gaming | Team Psyche |
| Fintox India | Bad Devils | TKS Official |
| Zero Gravity | Qool Questers | Hyderabad Hydras |
During this season, iQOO has created a one-of-a-kind chance for the community's gaming aficionados. This season will include an all-exclusive iQOO Community squad, QOOL Questers. The squad consists of four iQOO Connect members who are ardent New State Mobile gamers.
Season 3 of the iQOO All Starts Cup will be a four-day competition beginning on April 6, 2023. Qualifiers will be held on April 6 and 7. Out of 24 teams, the top 16 teams from the Qualifiers/Semi-Finals will be advanced to the Finals. The iQOO All Starts Cup Season 3 finals will be held on April 8 and 9 to determine the Season 3 champions.
Prize Pool Distribution
This tournament's entire prize pool is Rs 10 lakhs, with winners receiving a staggering Rs 5 lakhs. The prize pool is broken down as follows:
Champions: Rs 5 lakhs
Runner-up: Rs 2.5 lakhs
2nd Runner-ups: Rs 1.5 lakhs
MVP: Rs 1 lakhs
Where to Watch
The 'iQOO All Stars Cup' will be broadcasted live on the iQOO ESPORTS official YouTube channel beginning today at 12 PM. and continuing through April 9th, 2023.
Also Read: Dying Light Enhanced Version is the Next Free Game on Epic Games Store
MSP Gaming is the gaming arm of MySmartPrice. We are a one-stop destination for everything gaming. Join our community for regular tournaments and stay updated about the gaming ecosystem – https://bit.ly/msp_gaming_community