Highlights
The iQOO Neo 7 5G offers some great gaming features like a large vapour chamber + 3D graphite, and more.
It is the first phone to be powered by MediaTek Dimensity 8200 SoC in India.
The iQOO Neo 7 5G price in India starts at Rs 29,999.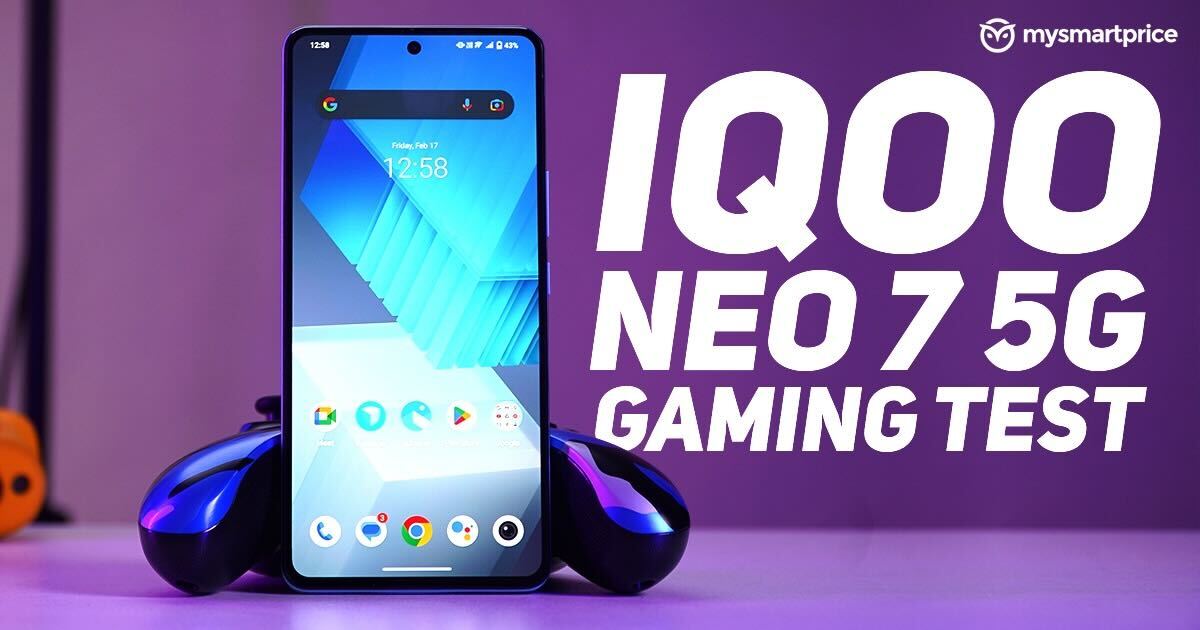 iQOO has been trying to make an impression of a company that can deliver a smartphone with some great gaming capabilities for the masses. The latest iQOO Neo 7 5G from the brand speaks for itself in this regard. The phone packs the latest MediaTek Dimensity 8200 processor along with some pro-grade cameras, ultra-fast charging support, and more. Moreover, the iQOO Neo 7 5G price in India starts at Rs 29,999 for the base model, while the top-end variant will cost you Rs 32,999.
iQOO is giving you almost everything you need in this price segment, with a particular focus on mobile gaming, which has seen tremendous growth in the past few years. What makes it even more interesting is the fact that you get features like a 3D Cooling System, motion control, extended RAM support, 1200Hz instant touch sampling rate, and more. So, does this make an excellent smartphone for those who want to enjoy high fps count on graphics-intensive mobile games? To answer this, we have put this device on a series of gaming tests to understand whether it has the capabilities of becoming a great partner for those long gaming sessions. Read on to know the full details.
Also Read: iQOO Neo 7 First Impressions
iQOO Neo 7 5G Gaming Features and Specifications
iQOO is known for adding some great gaming-related features to its range of devices, and iQOO Neo 7 5G takes this legacy forward. The latest smartphone is loaded with a 3D Cooling System to handle heat dissipation during long gaming sessions. The phone comes with a large vapour chamber along with a multi-layer graphite 3D cooling that covers an area of 2396 mm². The 3D graphite material is added to accelerate heat transfer.
The phone is loaded with a 6.78-inch AMOLED display that provides a 120Hz screen refresh rate. Moreover, the model comes with a 1200Hz instant touch sampling rate to deliver a smooth gaming experience. iQOO Neo 7 5G also comes with an X-Axis Linear Motor for better physical feedback during typing, gaming, etc. This is not it. The company has also added a special Motion control mode in the Ultra Game Mode that offers better controls during intensive battles.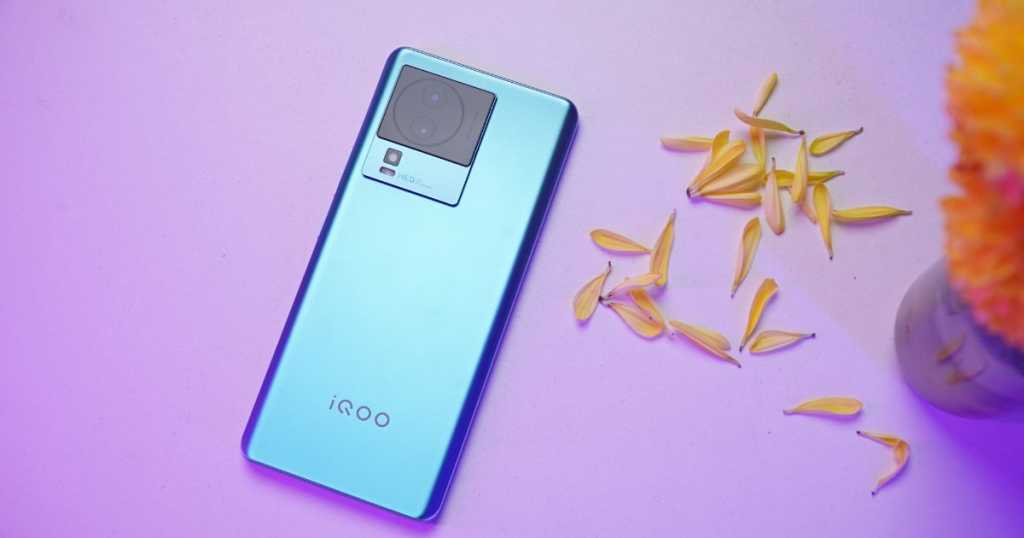 Refreshing you on the specifications, the iQOO Neo 7 5G is equipped with a MediaTek Dimensity 8200 processor and ARM Mali-G610 GPU. It offers up to 12GB of RAM and 256GB of internal storage. The iQOO model is loaded with a 5,000mAh battery with a whopping 120W fast charging support. Optics-wise, you get a triple-camera setup on the rear panel with 64 MP (OIS Main HD Camera) + 2MP (Bokeh) + 2MP (Macro). On the front, you get a 16MP shooter.
That being said, we tried playing a lot of different games on this smartphone, and the results were quite impressive. Check it out for yourself!
Also Read: iQOO Neo 7 vs Redmi Note 12 Pro Plus vs OPPO Reno8 T 5G: Price in India, Specifications and Features Compared
iQOO Neo 7 5G Gaming Test: BGMI, New State Mobile, and More
We played a couple of games during this test to determine whether the phone delivered what the company said during the announcement. As per iQOO, the latest Neo 7 5G can deliver up to 90fps of gameplay in different games like New State Mobile and more. So, in order to test this out, we played BGMI, Apex Legends Mobile, Call of Duty Mobile, and PUBG New State Mobile.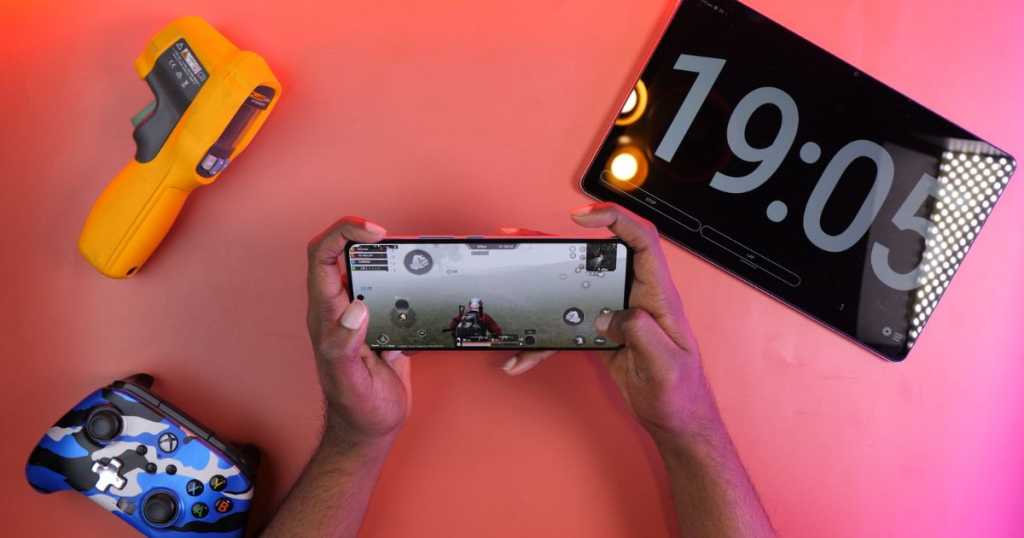 BGMI
Starting with the BGMI game, we noticed that the popular battle royale game ran well on Smooth graphics and Extreme frame rate options. The smartphone delivered a constant 60fps count throughout the session; however, we did notice some minor frame drops in a few situations, but it never hampered the overall game experience. We then switched the settings to Normal graphics and Ultra frame rates, and the results were stable. We comfortably got 40fps with this setting, and the game performed well throughout the test. During our 30 minutes of continuous gameplay, we noticed a dip in battery percentage from 100 to 92 per cent.
Apex Legends Mobile
The second game we tried on iQOO Neo 7 5G was Apex Legends Mobile. The phone was able to handle the graphics quite well and gave a consistent performance throughout our gaming session. We put the graphics to Normal and frame rates were set to Ultra for this test. During the gameplay, we noticed that the game comfortably delivered a constant 60fps count without much lag or stutter. We played the game for almost 1 hour and 30 minutes, and the battery dipped to 71 per cent this time.
New State Mobile and Call of Duty Mobile
The next game we tried on the iQOO Neo 7 was the New State Mobile. The game currently supports 90fps mode, which makes it an ideal game to check the claimed support. To our surprise, the New State Mobile did run smoothly at 90fps, and we didn't notice much lag or stutter. Coming to Call of Duty Mobile, we played the game on Low graphics and Max frame rates settings. The overall experience was smooth, and we never faced much lag in this setting.
Conclusion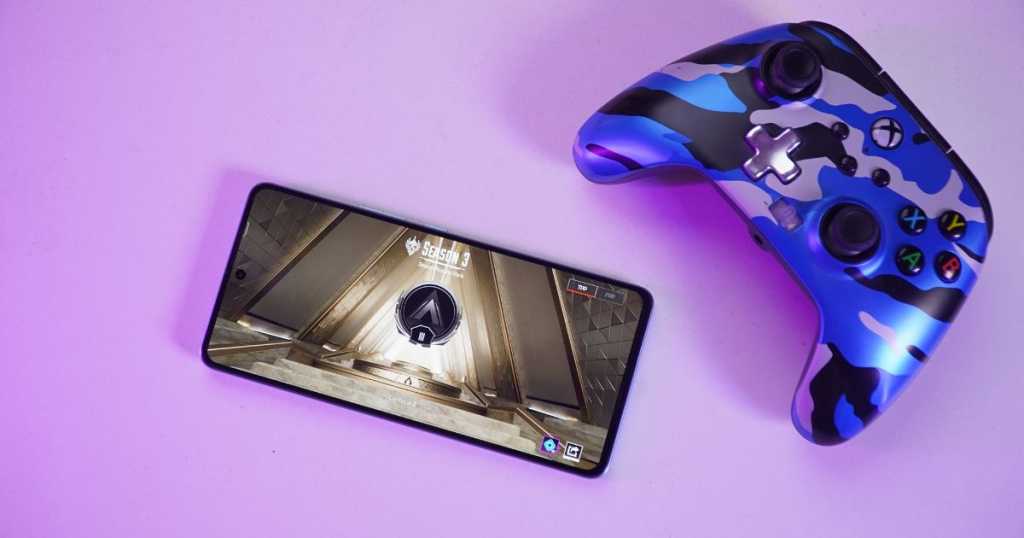 The iQOO Neo 7 5G delivered some great gaming experience throughout our 2 hours of gameplay test. The phone was able to deliver a stable 60fps count in almost all the games that we played during our gaming test, which is a great thing. However, what impressed us was the fact that the phone was able to maintain a decent temperature of 31 degrees celsius to 29 degrees celsius throughout the whole testing phase, which speaks of its heat dissipation capabilities. Overall, the iQOO Neo 7 can be considered as a gaming-centric smartphone that will not disappoint you in the long run.