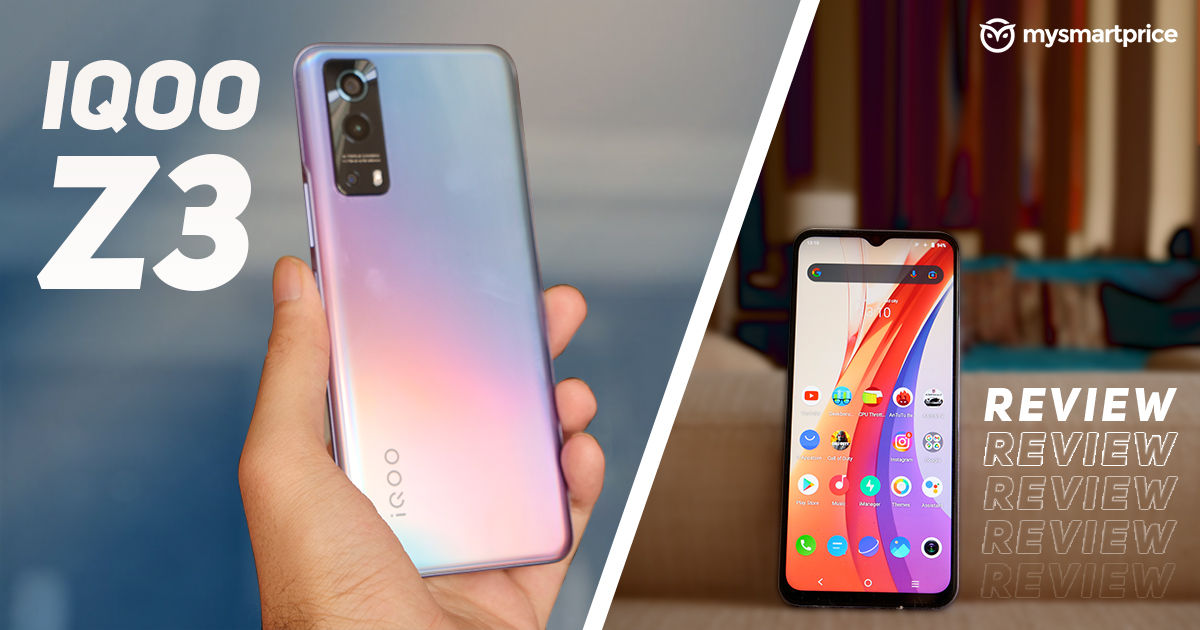 iQOO made a solid comeback to the Indian market in 2021 with its iQOO 7 series. Met with mostly rave reviews from the tech community, both the iQOO 7 and iQOO 7 Legend have established themselves as arguably the best options from 30-40K. With the iQOO Z3, iQOO has decided to continue this momentum to capture the ~20-25K price segment. With the specs they've managed to pack in while keeping the price (Rs 19,990 for 6/128GB) just shy of 20K, it does sound like iQOO have another winner at their hands. That might not be entirely true though. I've been using the iQOO Z3 for about 3 weeks now and here's our full review.
Software Experience
7.3/10
Battery Performance
5.5/10
Network Performance
9.1/10
What Is Good?
120Hz Smoothness
Gaming Performance
Reliable Cameras
4K 60fps Recording
What Is Bad?
Oily-feeling back panel
Front is smudge magnet
Weak Speaker
Poor Haptics
iQOO Z3 Review: Design & Build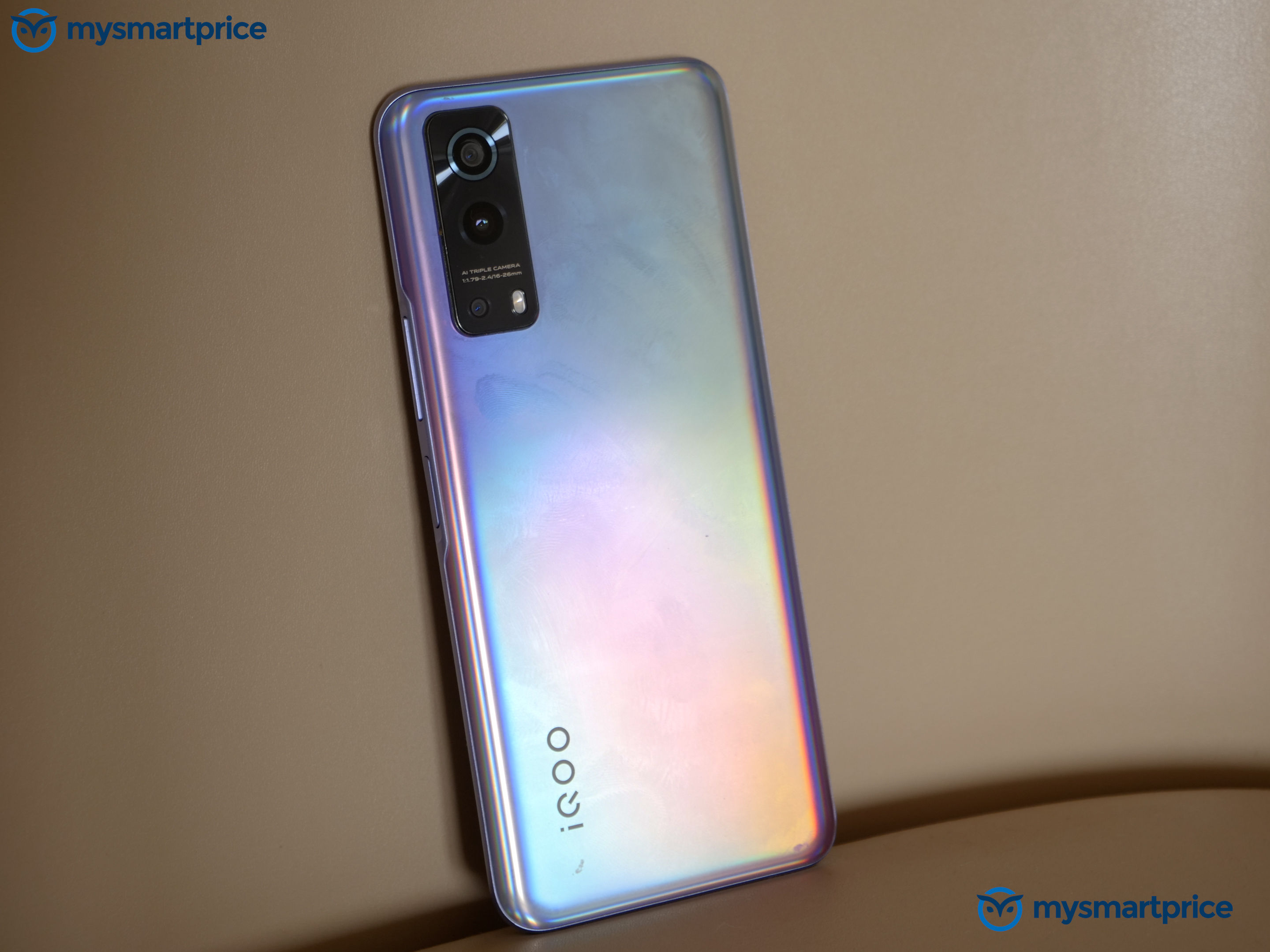 Unlike the iQOO 7 phones, iQOO has managed to cut some really wrong corners here to keep the cost down. Starting off with the glossy plastic back panel which always feels oily to the touch and never lets you feel good about holding your phone. Although once you wipe the back clean, this 'Cyber Blue' colorway does look really nice with different colors shining through all the time.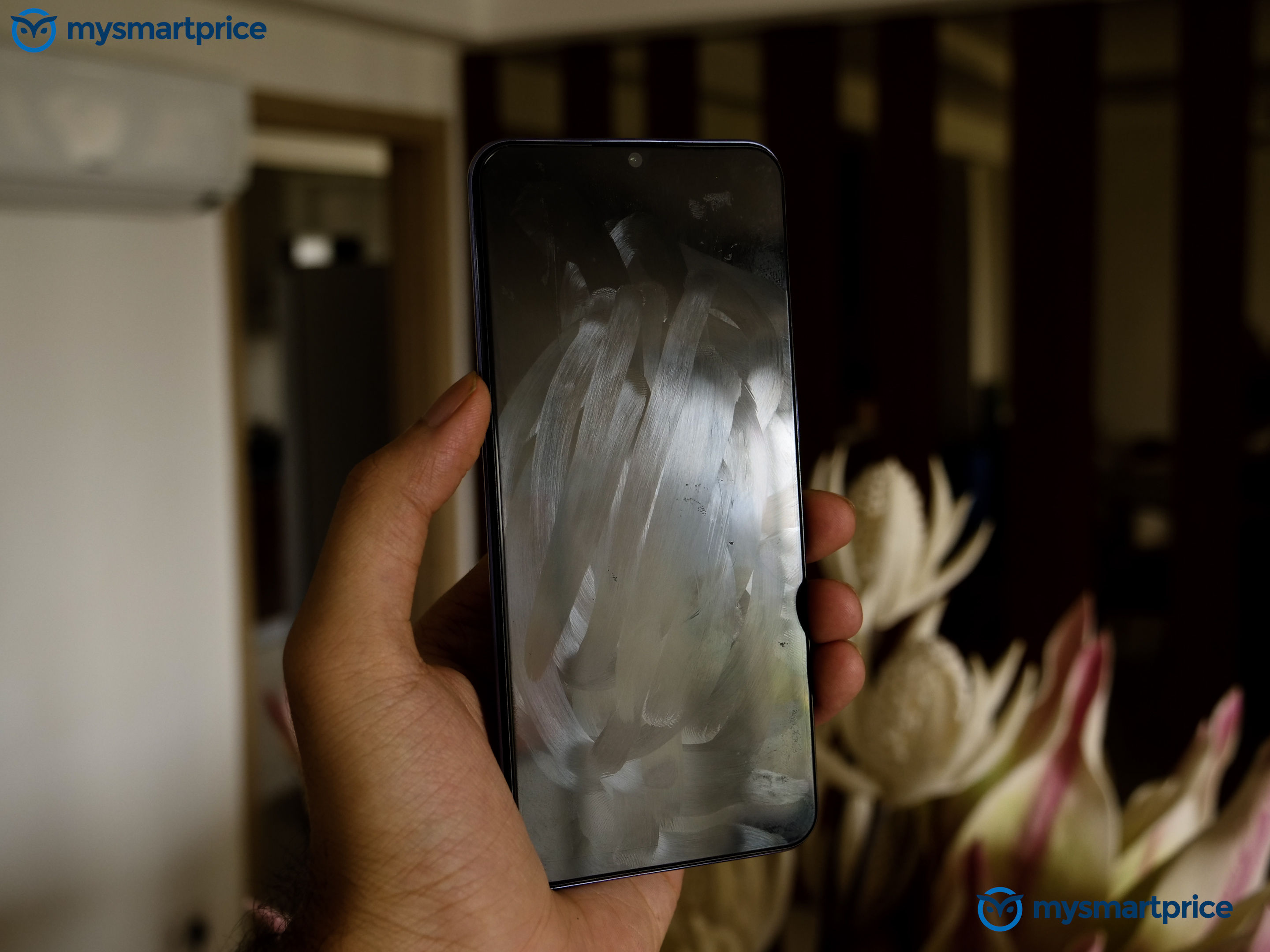 Another bizarre decision, and this is probably my biggest issue with this phone-there's no oleophobic coating on the front glass. Meaning, it just never feels clean, there's always excessive smudges all over the screen. Now there are a few other phones which also offer similar problems in this segment, but I guess I just had my hopes set too high after the iQOO 7 series.
Anyway, a good way to overcome both these issues would be to use your phone with a case and a tempered glass up front. Which, I'm presuming, is the way most people use their phones. The build quality otherwise is decent. The phone isn't a sleek machine but at 186grams and 8.5mm thickness, it isn't too bulky either. The power button and volume rocker on the right edge do feel a lil too shallow for my liking.
We do get all the requisite ports though, with a 3.5mm jack, Type-C USB port and a hybrid SIM card slot up top.
iQOO Z3 Review: Display & Multimedia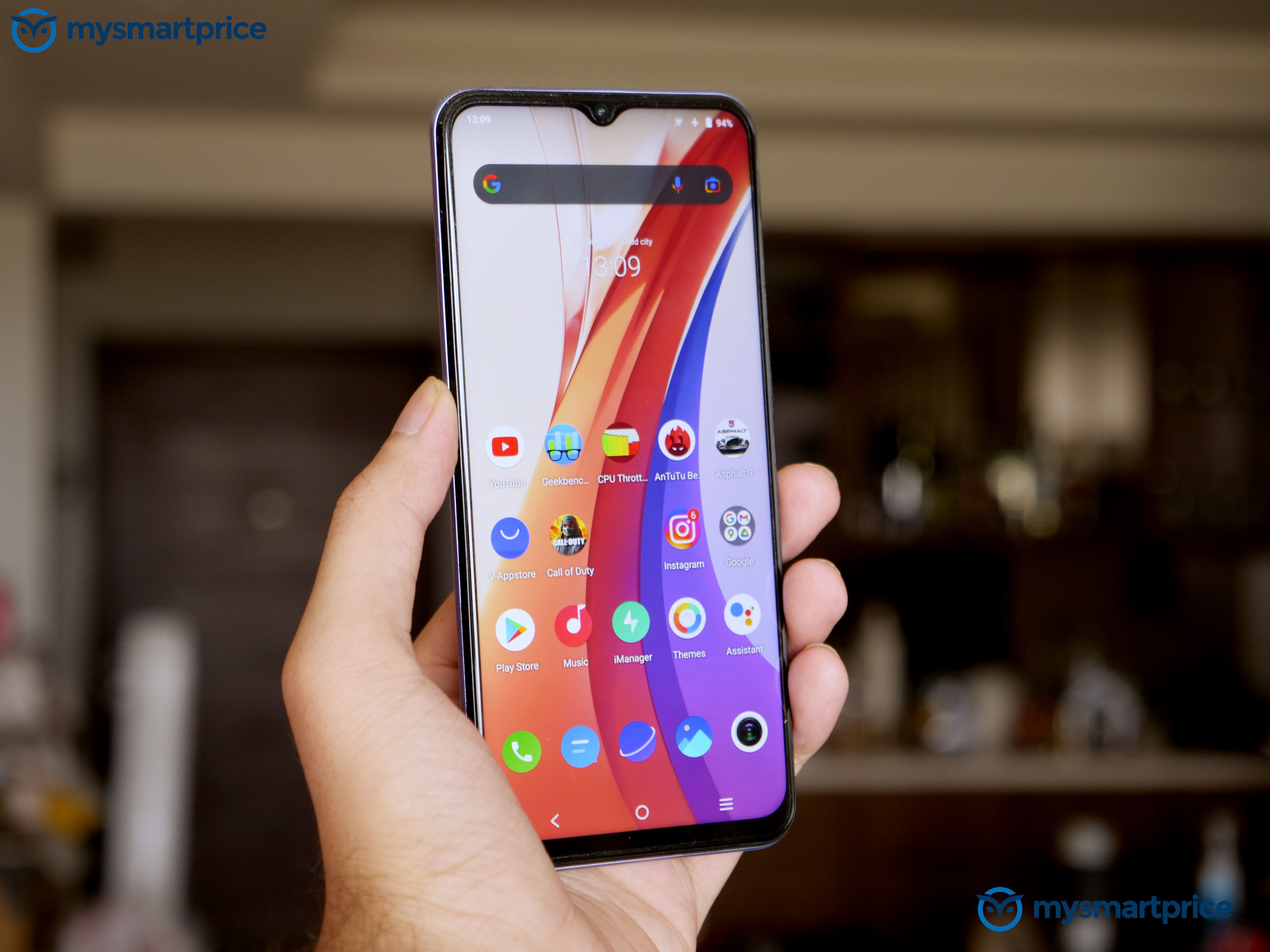 This is another area where the iQOO Z3 isn't really trying to set any new benchmarks. Below the smudge-prone Panda glass up front, we get a 6.58-inch IPS LCD with an archaic waterdrop notch at the top. It does look awkward in 2021, but to be honest I stopped noticing it just a few hours after switching to this phone. The display itself is nothing special, it's your average LCD with decent contrast and just enough brightness to not trouble you in outdoor conditions. It's HDR compliant but can only play HDR videos on YouTube. There's Widevine L1 certification here too, so you can stream HD content on Netflix, Prime etc.. But I can easily recommend either of the Redmi Note 10 Pro siblings for the best multimedia experience in this segment.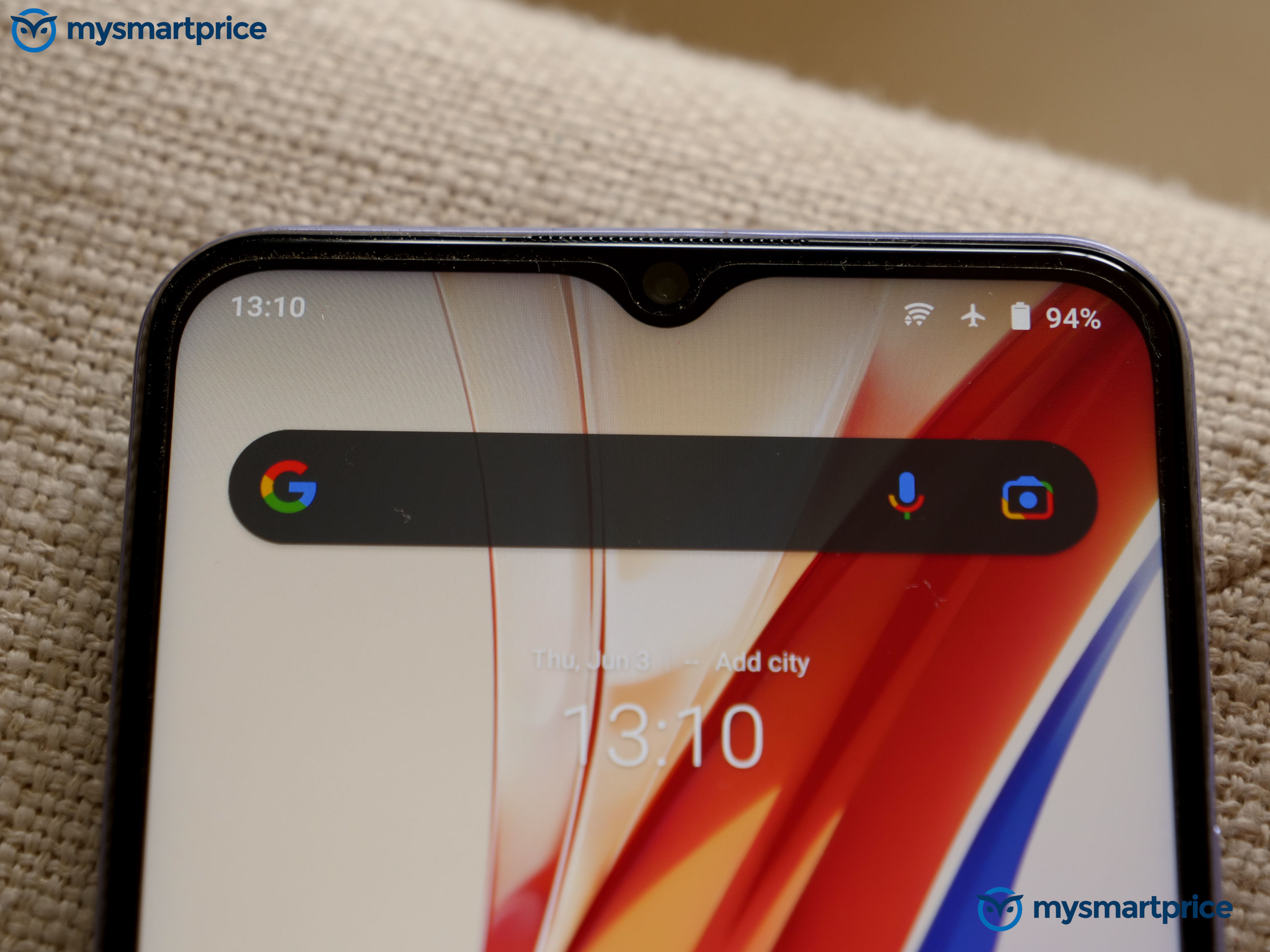 Talking about multimedia, the speaker here is below average at best. It doesn't come with stereo speakers like most 2021 phones do, and the single speaker itself sounds tinny. Another important aspect of the display experience is the haptic feedback, and suffice it to say that it's bad. This rattle-ey vibration motor, combined with the oily front and back of this device, make the overall experience feel quite cheap.
iQOO Z3 Review: Performance & Gaming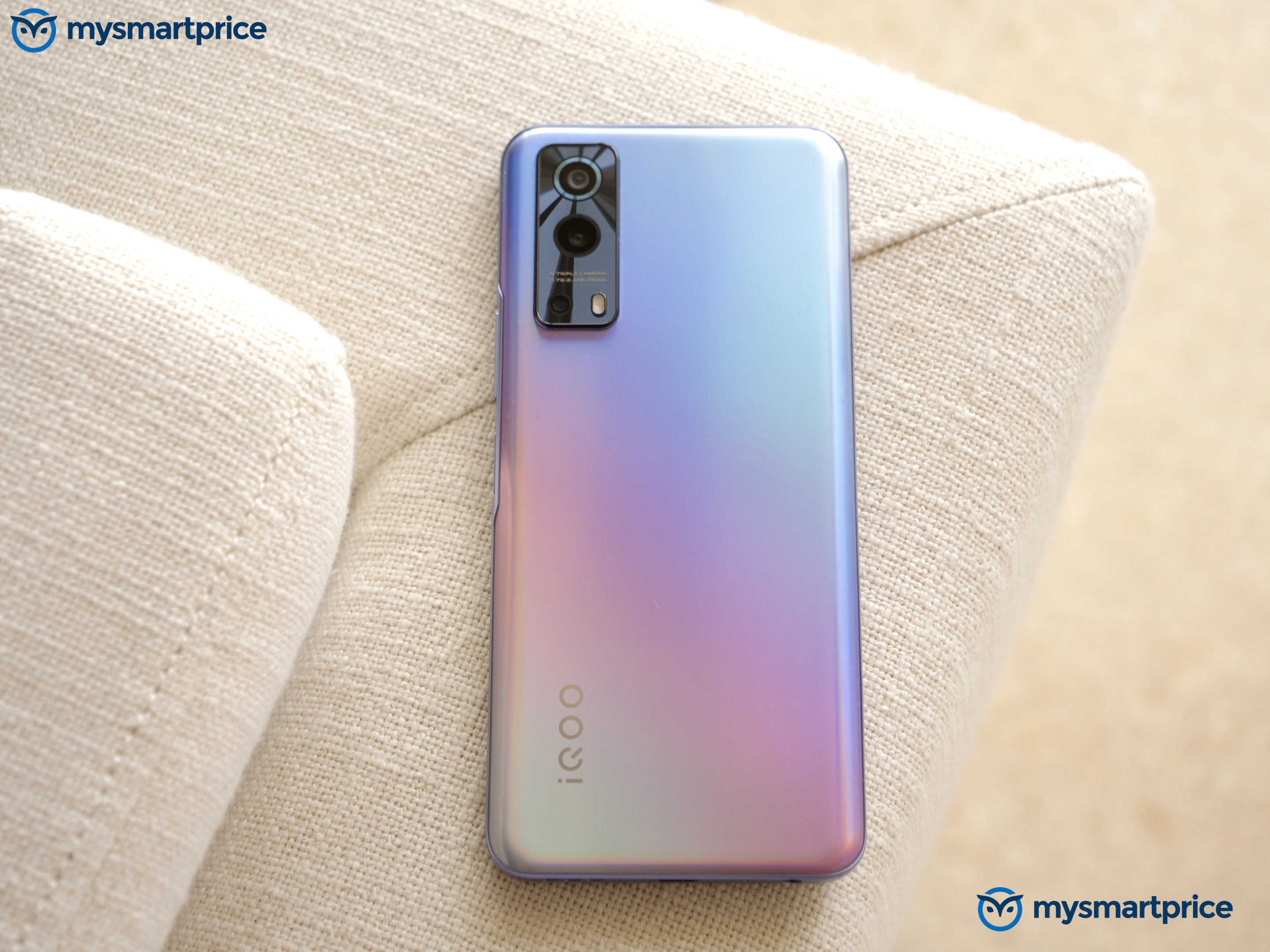 If you manage to look past these niggles, the phone starts to get better. The iQOO Z3 comes in 3 storage variants, starting from 6GB of LPDDR4x RAM and 128GB of UFS 2.2 storage, all the way upto 8GB/256GB option. The processor here is Qualcomm's brand new Snapdragon 768G, which is a slightly overclocked version of the 765G we've seen on phones like the Oneplus Nord (review). To put it simply, it's the best chipset available in this segment, except for the Snapdragon 860 present on the Poco X3 Pro. If you're interested in a detailed performance test of the 768G, here's a video:
Long story short, as far as performance is concerned, this phone truly flies. The screen here supports 120Hz Refresh rate and touch polling at 240Hz, meaning every action and animation feels super smooth here. The 768G is more than capable of handling heavy apps, quick multi-tasking and shouldn't ever let you feel the need for more power.
Gaming is part of the iQOO DNA and while this phone isn't the ultimate gaming phone in this segment (thanks to the Poco X3 Pro), it can easily claim to be the second best for sure. SD768G can run heavy titles like COD Mobile and BGMI at 60fps, and the sustained performance is good as well. In my time with the phone, I didn't feel it was overheating or lagging too much, however while running benchmarks or Asphalt 9 continuously, the phone does automatically reduce its screen brightness and also throttles CPU performance. Check out this video for details:
As far as battery life is concerned, my expectations for 120Hz LCD phones are generally not too high. But this one did manage to surprise me. Even with its 4400mAh battery, the phone manages to keep the lights on for a lil more than 6 hours of screen time, across 1-1.5 days of usage. Credit must be given to Funtouch OS' battery optimizations, because this is the kind of usage I got on phones like the Poco X2, X3, with 6000mAh batteries. As far as charging is concerned, the iQOO Z3 comes with a 66W power brick, but can charge at only a maximum of 55W. It takes just under an hour to charge from 0-100, which isn't unheard of, but still impressive nonetheless.
iQOO Z3 Review: Cameras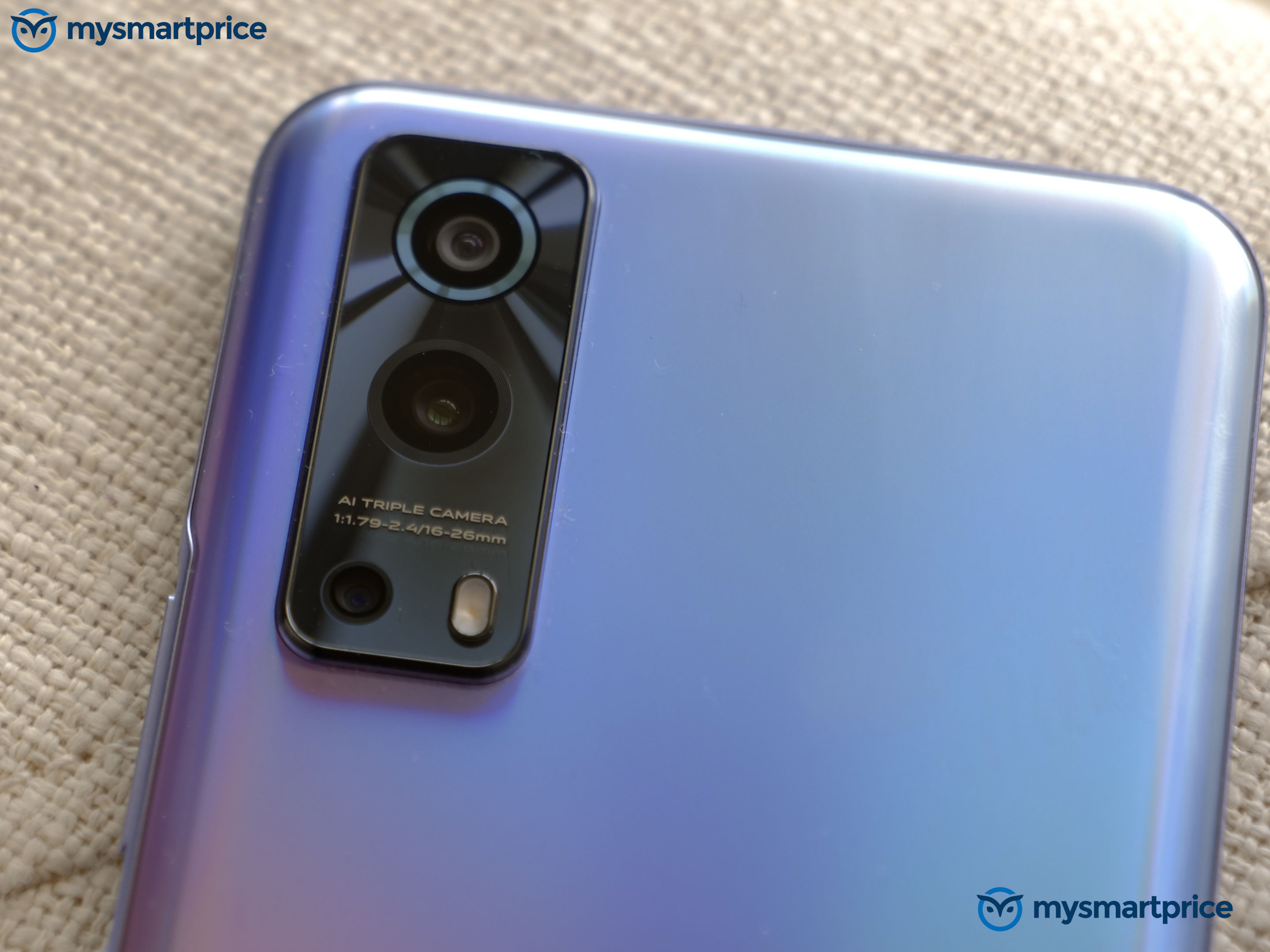 One aspect that performance focused phones mostly tend to skimp on is the camera performance. It was nothing short of a surprise when the iQOO 7 series proved us wrong with its dependable set of cameras. The iQOO Z3 continues that trend well. Getting the hardware specs out of the way, we get a 64MP Samsung ISOCELL GW3 sensor at the back, flanked by an 8MP ultrawide and a useless 2MP Macro. Selfie duties are handled by a 16MP shooter. I have done a detailed camera comparison of the iQOO Z3, you can check out the video here:
The TL;DR is iQOO Z3's cameras will give you nice looking pictures with ample dynamic range and poppy colors. They are not always the most color-accurate or true-to-life, but more often than not are more Instagram-ready than other phones such as the Poco X3 Pro, Realme X7 etc. Shots of Human subjects and portrait mode turn out to be great, although the edge detection is still a hit-or-miss, and even with all beauty filters off, there is some visible skin smoothening going on.
For video recording you get support for upto 4K 60fps videos, but there's no stabilization at all, meaning it's good for shooting only on a tripod. 4K 30FPS videos do support EIS and turn out pretty well, with impressive dynamic range and good details. Selfie Videos are limited to 1080P 30FPS and these don't offer EIS by default, but overall the video recording is at least on par with other phones in the segment.
iQOO Z3 Review: Software & Network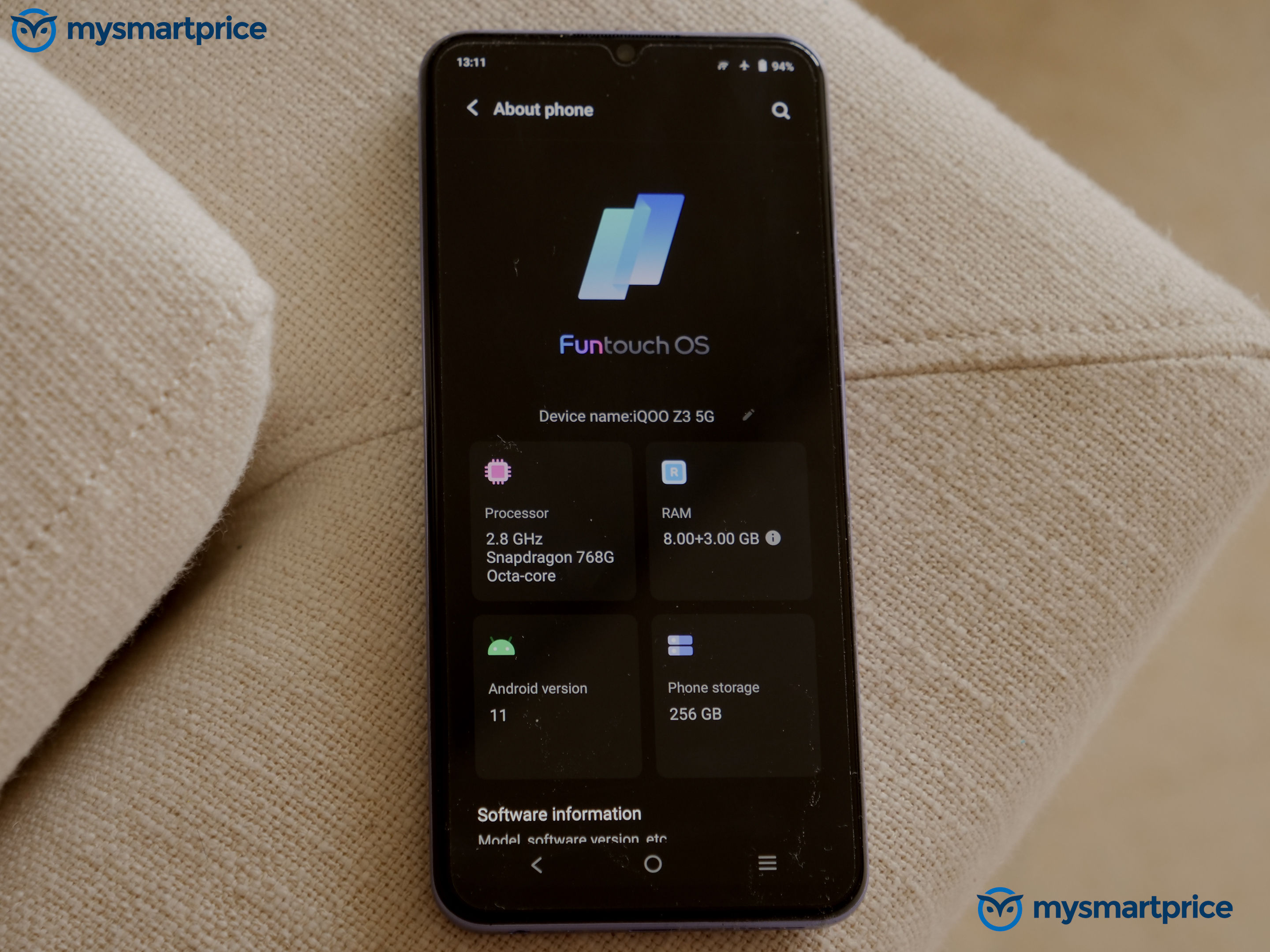 iQOO Z3 comes with Android 11 with FunTouch OS 11.1 on top. This is the same software experience we have been seeing on all the latest Vivo phones. FOS11 is probably the software skin that has seen the most improvements since the past few years, with the overall UI now feeling very light and Android-like. The customization options present here are unmatched, plus if you buy the 8GB RAM models of this phone, you also get the Extended RAM feature, which can use upto 3GB of storage space as RAM as and when needed.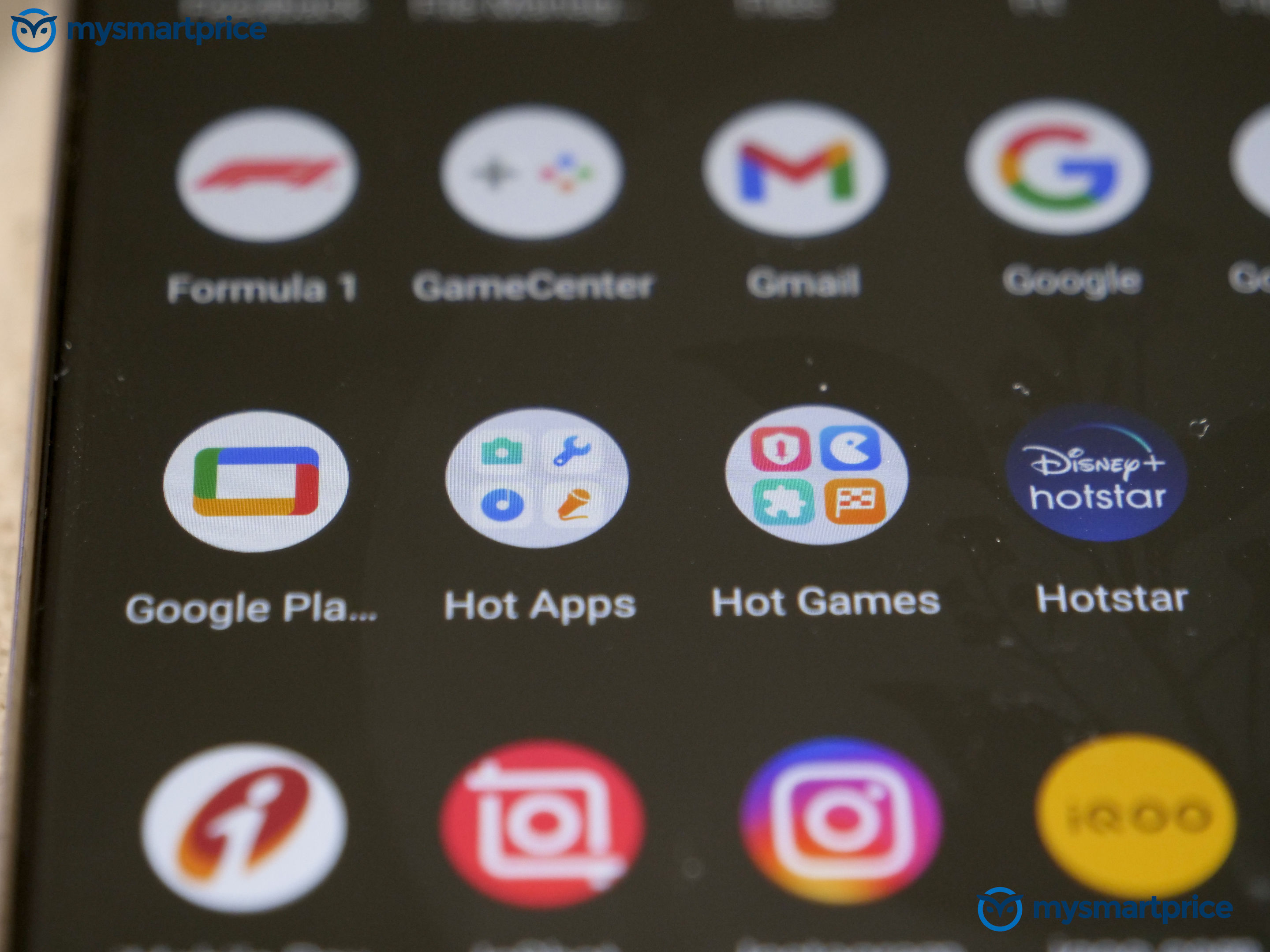 There's lots of bloatware present here though, and FOS is probably the only skin right now that's still sticking to their own native apps like dialer, messaging etc.
For unlocking you get a super fast physical fingerprint scanner embedded in the power button, and the face unlock is super responsive as well.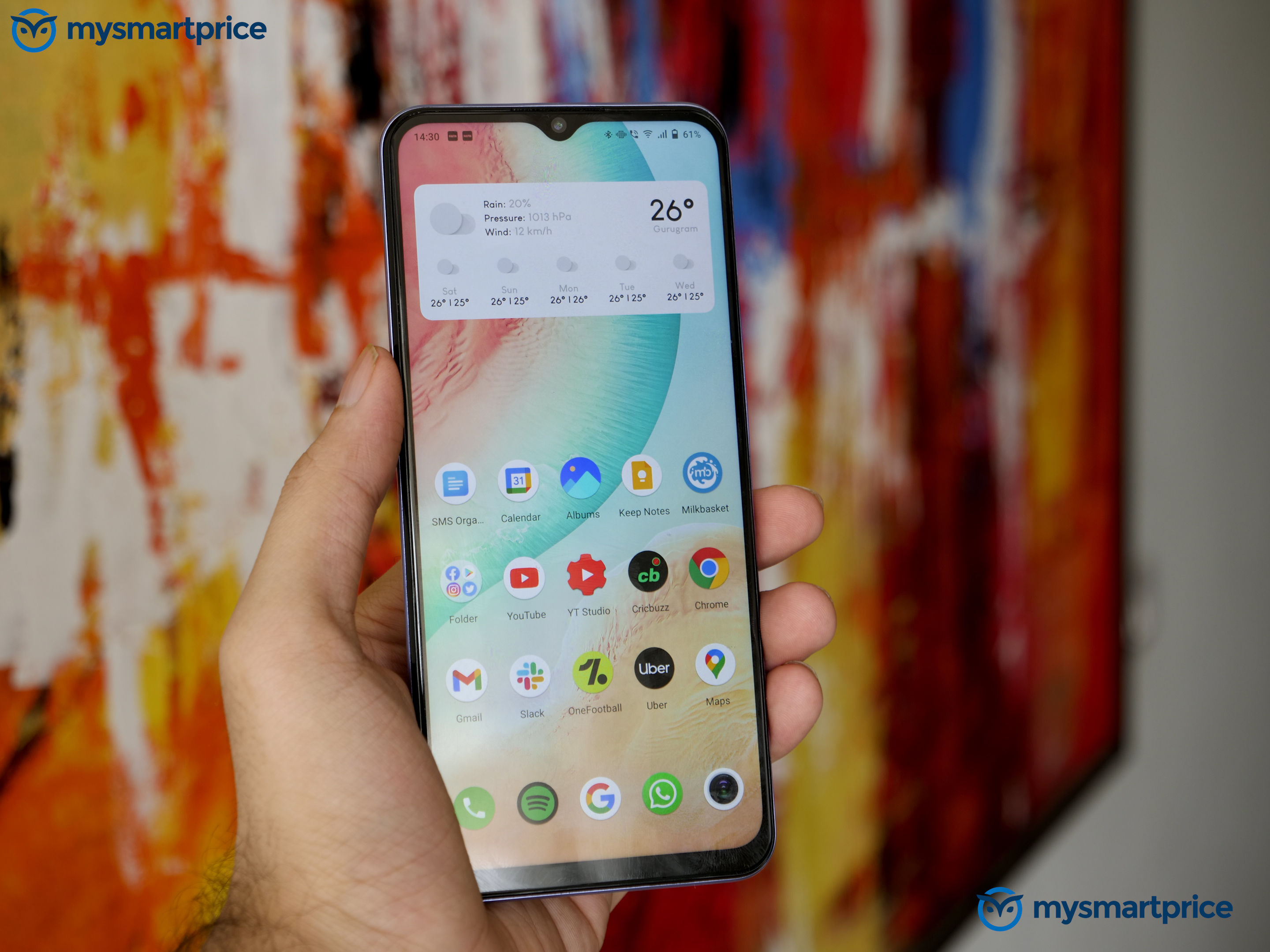 This phone is a Dual SIM phone and it's 5G ready as well. There's support for only two 5G bands (n77 /n78), but as things stand, it looks more and more likely that the n78 band would be included in India's 5G networks. As far as 4G connectivity is concerned, I was using the phone with an Airtel SIM and the network reception was reliably good. There's support for Carrier Aggregation, but I could only see "4G+" signs with a single band, so there's that. The call quality via the earpiece was acceptable as well.
iQOO Z3 Review: Pricing & Verdict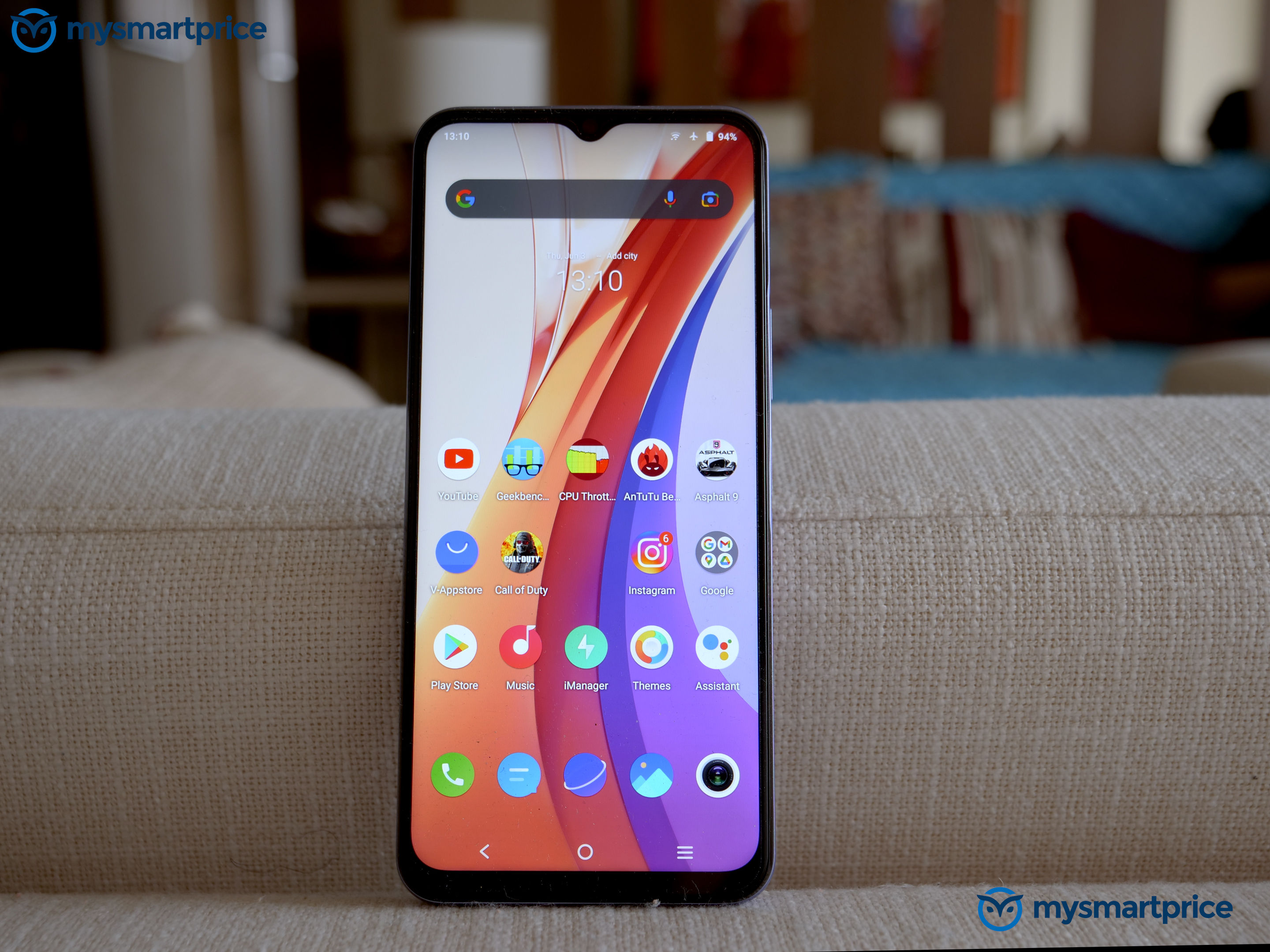 The iQOO Z3 does a lot of things right. It gives you a smooth 120Hz screen, one of the strongest processors in the segment, good battery life and charging speeds and a dependable camera setup. Not to mention the 5G support, which makes it a better purchase for people looking to buy a phone to be used for the next 3-4 years or more. What lets this phone down is iQOO skimping out on some of the most basic features, thus taking away from the overall experience of using this phone. The combo of the back feeling oily to the touch, with the smudge magnet of a screen up front, average single speaker and the terrible haptic experience make using this phone much less enjoyable than say a Redmi Note 10 Pro or a Mi 10i.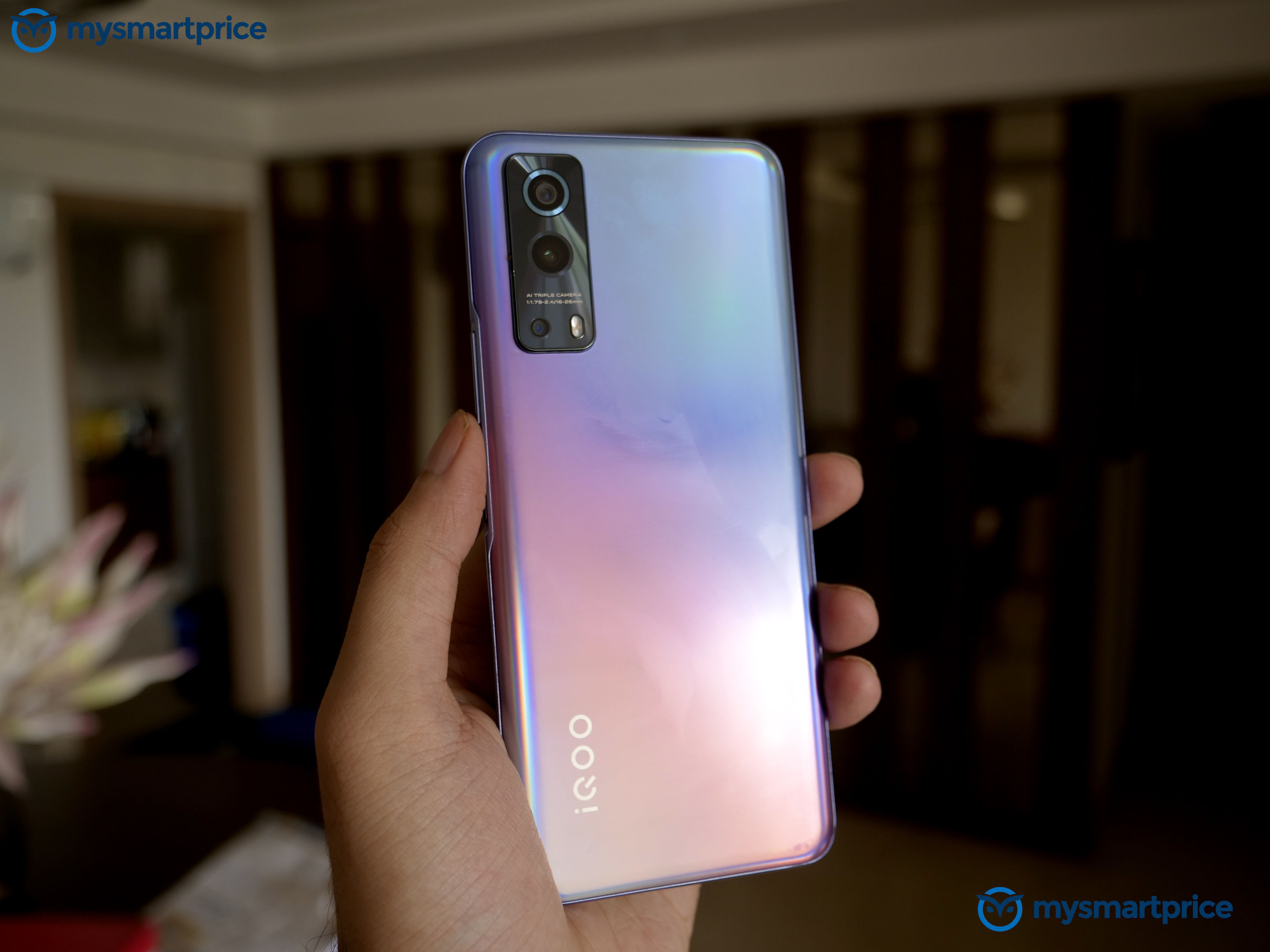 That being said, it's still a great option for people looking for a combination of great performance, good cameras and 5G connectivity. The Poco X3 Pro will give you a slightly better gaming experience, but it's a 4G phone and the cameras do fall short of the iQOO Z3. The Redmi Note 10 Pro/Pro Max offer much more premium design, an exquisite AMOLED display, stereo speakers and better battery life. Although they're both 4G only, and the performance is a notch lower than the iQOO Z3. Then there's the recently launched Oneplus Nord CE, which will give you 5G, a gorgeous 90Hz AMOLED, similar levels of performance and much better software experience. But Nord CE too falls short in cameras.
So that's how things stand right now. The iQOO Z3, while not being a complete game-changer for its segment like the iQOO 7 series, is still a great package for the price. If only the packaging was a little better.