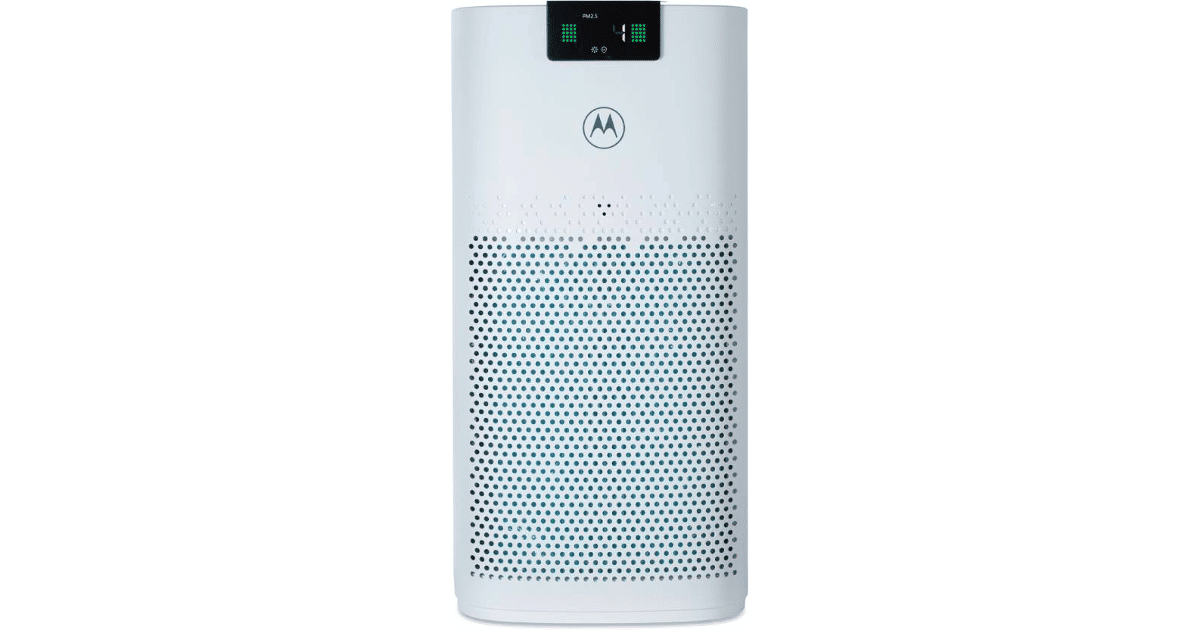 Did you know Motorola makes air purifiers? Well, the company apparently does. Or at least that's what a listing on Flipkart suggests. The device is called the Motorola AP 450 Portable Air Purifier, and it's priced at Rs. 7,999. The Purifier looks a lot like the Mi Air Purifier that market leader Xiaomi sells in India, but we'd recommend caution if you're planning to buy this. The photos on Flipkart don't really give us much insight into the product, but they don't seem like photos that a company like Motorola would use. Motorola branded smartwatches have been coming out recently though, so who knows, perhaps these are made by third parties using Motorola's brand too.
Motorola AP 450 air purifier specs
On the specs front, the Motorola air purifier claims to be suitable for 550 square feet medium sized rooms. It has a HEPA filter, an antibacterial filter and activated carbon filter. It claims to clean "common particle allergens" and doesn't specify how long the filters will last. 
"Improve the indoor air quality of your home with the Moto AP450 Portable Room Air Purifier that ensures that you breathe hygienic and pure air. It has a unique digital display to give you information regarding the PM 2.5 levels, handful of air purification options / controls at your convinience. The three-layer composite filtration system this air purifier has, helps remove pollutants and toxins," the description reads.
If you're wondering why there's a spelling mistake in that paragraph, it's because that's literally what the description reads. Which is even more reason not to trust this air purifier.
Now, it's possible that Motorola has licensed its brand to a third party, but one has to wonder why the Lenovo-owned brand would want to put its brand on an air purifier of all things. Oh well, stranger things have happened perhaps?
There are more points of note. While the Moto AP450 air purifier looks somewhat like a Mi Air Purifier in the photos, its filters seem to be taking after those used by Dyson. It has multiple filters though, unlike Dyson's where all of them are built into one.