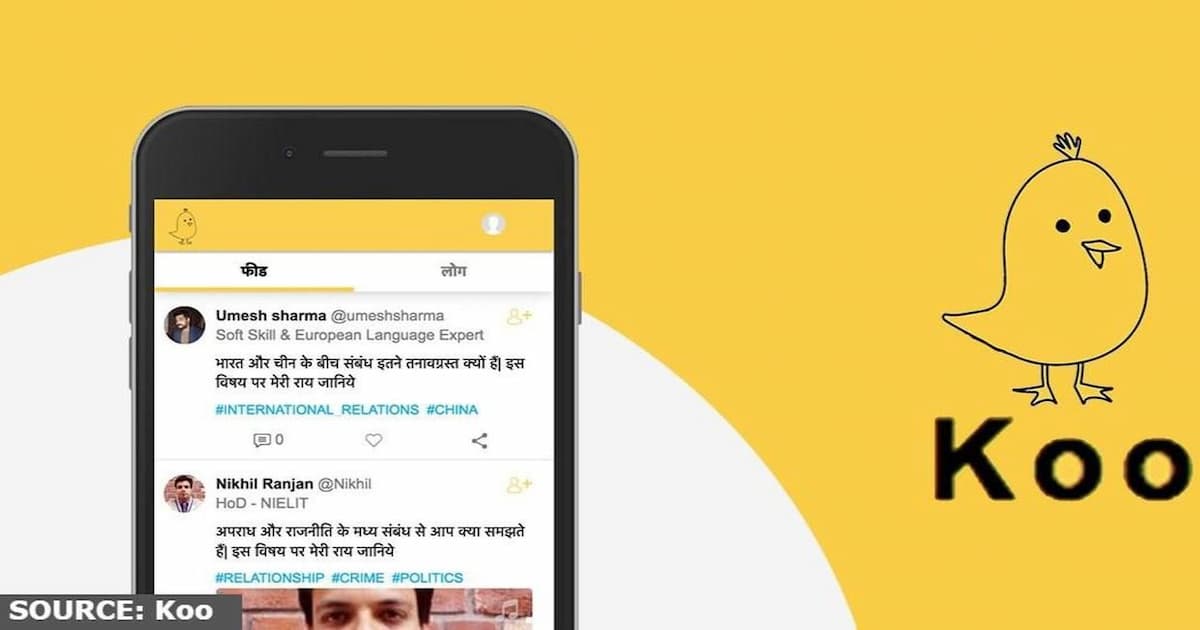 The tussle between Twitter and the Indian government doesn't seem to end anytime soon. It all started when the government asked Twitter to take down some hashtags and accounts related to farmer protests. While Twitter initially complied with the decision, it soon restored them citing freedom of speech. This didn't go down well with the government which warned Twitter of penal action for not following its orders. It's been a week since the government sent a notice to Twitter. Now, the government seems to be on the verge of taking some stern action against Twitter if reports are to be believed.
What is Koo?
As reported by YourStory, the IT ministry has already moved to a homegrown Twitter alternative, Koo. Other government agencies are also switching to Koo, which was a part of the AatmaNirbhar Bharat App Innovation Challenge. It's been about a year since the app was released, and it has been growing steadily over the months.
What Can you Do on Koo?
Koo is similar to Twitter in a number of ways. Just like Twitter, users can post their opinions and status updates. Koo's prime USP is that it supports multiple regional languages. Users can also post stuff in Indian languages. Multiple leading personalities like Sadhguru, Anil Kumble, and Javagal Srinath are present on the platform. Union minister Ravi Shankar Prasad has over 4.29 lakh followers on the platform and uses it on a daily basis.
How to Sign Up
First, install Koo from Google Play Store or the App Store
Enter your mobile number to receive a one time password
Once you enter the OTP, proceed with the rest of the process complete signup.
At the time of writing this article, we tried to sign up but we didn't receive the OTP. Multiple users have also raised this issue in their reviews.
Will Twitter be Banned in India?
This comes at a time when other homegrown social media apps are being promoted by the government over their popular contemporaries. Recently, it was reported that various branches of the government have already switched to Sandes, a desi-alternative for Whatsapp.
Apart from switching from Twitter, the government is also planning to take action against Twitter. As per reports, the government might temporarily suspend Twitter in the country to coerce it to follow its orders. An FIR might also be filed pretty soon.
Last week, the notice warned Twitter that it's bound to comply with orders under Section 69A of the IT Act. The Act makes it mandatory for intermediaries to block access to a certain piece of information if the Government deems so in matters of national interest. Whether Twitter actually ends up following the orders or the government will take action against the social media giant remains to be seen.