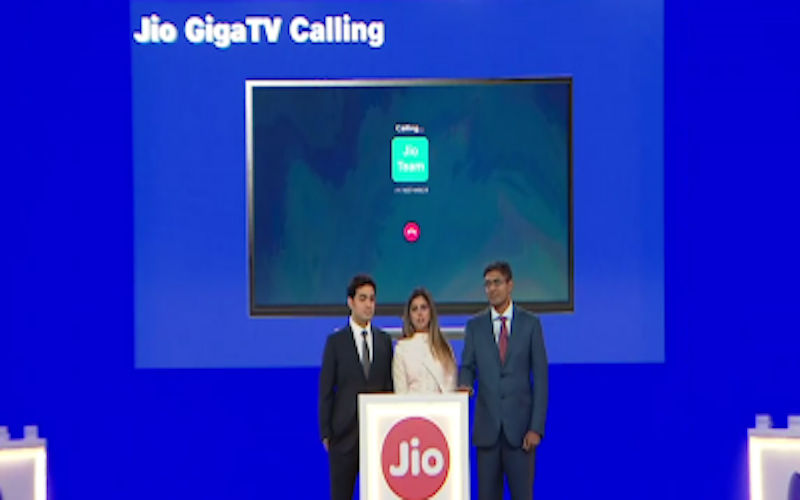 Reliance Jio entered the Indian telecom market in September 2016. In a little over two years, the company has managed to become the country's third largest telecom operator with over 250 million subscribers. 2018 was a great year for the company, as it finally unveiled its GigaFiber broadband service, launched the JioPhone 2, and tied up with various companies to bolster its digital content portfolio. Analysts believe the company may become India's leading telco by 2021, surpassing all its rivals. The Reliance Jio juggernaut does not appear to be losing steam and is likely to become even stronger next year.
Jio 5G Launch
Earlier this year, it was announced that auction of spectrum for 5G services in India would happen sometime in the second half of 2019. Shortly after the announcement, a report published by The Economic Times claimed Reliance Jio is gearing up to launch its 5G services in the country within six months of spectrum allocation. Unlike its rivals, Reliance Jio has a 5G-ready LTE network, which means it will not have to spend as many resources on launching its 5G network. That said, we don't expect Reliance Jio to roll out its 5G services in India next year. It is more likely that the Jio 5G network will be launched in early 2020.
Jio Smartphones
After disrupting the feature phone market in India with the JioPhone, Reliance Jio is now planning to attract customers with affordable smartphones. According to reports, Jio is currently in talks with US-based contract manufacturer Flex to produce around 100 million affordable smartphones aimed at the masses. While no details are available currently, we can expect the Jio smartphones to be extremely affordable, just like the JioPhone. Provided Jio can get the pricing right, it has a good chance of convincing a large number of the 500 million feature phone users in the country to switch to its 4G smartphones. The first 4G smartphone from Jio is expected to be launched by mid-2019.
Jio GigaFiber Broadband Commercial Launch
Reliance Jio GigaFiber broadband service was formally introduced at the Reliance AGM 2018 in July this year. While GigaFiber registrations opened in August, the service is yet to be launched commercially. The optical fiber-based broadband service is expected to be finally launched by March next year. It is expected to be available in 1,100 cities across the country and will offer speeds of up to 1Gbps. Initially, however, Jio GigaFiber will reportedly be available only in 29 cities. While the GigaFiber plans have not been revealed yet, some reports suggest plans could start from as low as INR 500.
Jio Smart Homes
At the India Mobile Congress in October, Reliance Jio showcased its connected home platform. If recent reports are to be believed, Reliance Jio will be introducing its smart home solutions soon after the commercial rollout of its GigaFiber broadband service. The Jio Smart Home solution will be powered by a router that will be able to connect up to 20 devices to the internet. Jio will also offer a wide range of sensors that will enable users to control their home lights, security camera, smart speakers, and more with an app on their smartphone or tablet.
Greater Focus on Digital Content
In a bid to expand its digital content portfolio, Reliance Jio announced the merger of its Jio Music service with Saavn in October. More recently, Reliance Jio tied up with ZEE5 to offer ZEE's content library to Jio subscribers. The company is likely to further increase its focus on digital content next year to continue attracting consumers. However, Jio may find it extremely challenging to do so, as it has so far not been successful in generating revenue from its content business. In addition to more partnerships, the company is also planning to produce original content in various Indian languages soon.