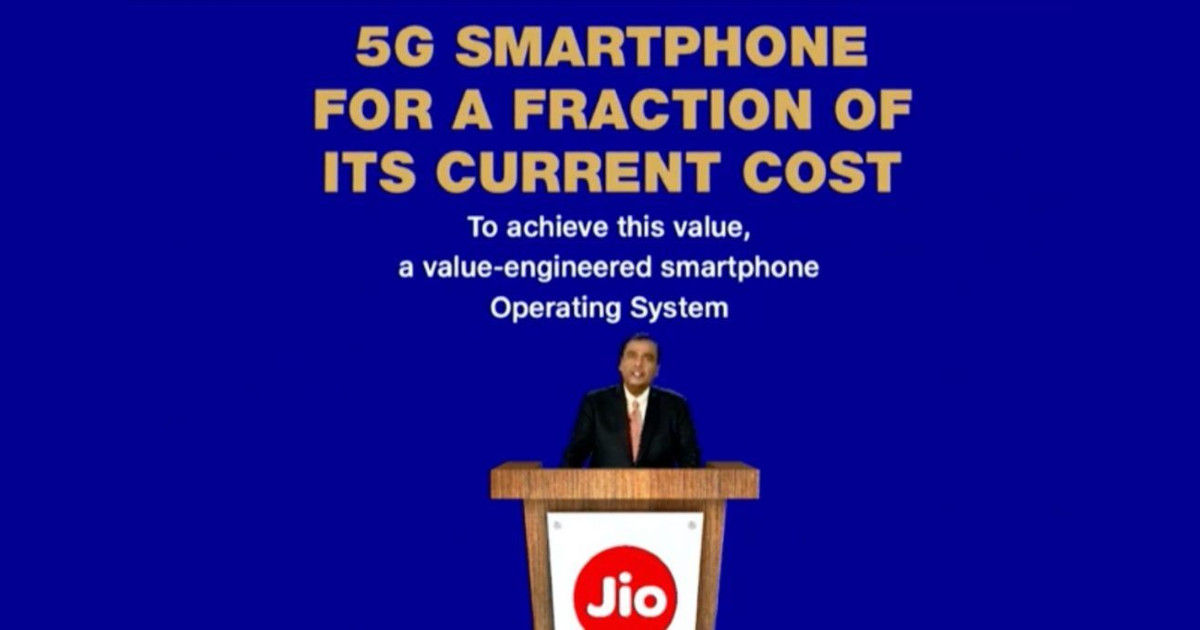 Jio 5G will premiere in India by the end of 2021, said Reliance Industries chairman Mukesh Ambani at his keynote speech during the inauguration of India Mobile Congress 2020. Addressing Prime Minister Narendra Modi at the inauguration speech of India's premier technology conference, Ambani took the chance to share with PM Modi his "four ideas", which can help India realise its potential in becoming a global digital superpower. As part of his second idea, Ambani urged the Indian government to adopt key policy steps, which will then facilitate the rise of the next generation mobile internet connectivity standard in the country. He further affirmed that Jio 5G will lead this revolution by being the first to offer 5G services across commercial and consumer sectors by end-2021.
Speaking at the keynote, Ambani said, "India is today among the best digitally connected nations in the world. In order to maintain this lead, policy steps are needed to accelerate early rollout of 5G, and to make it affordable and available everywhere. I assure you that Jio will pioneer the 5G Revolution in India in the second half of 2021. It will be powered by indigenous developed network, hardware and technology components. Jio 5G service will be a testimony to your inspiring vision of aatmanirbhar Bharat."
Ambani further added that while India moves towards its goal of digital transformation and evolving into a digital first global society, as many as 300 million users in India are still using 2G network to communicate, and most of these users hail from the underprivileged sections of the society. "Urgent policy steps are needed to ensure that these underprivileged people have an affordable smartphone, so that they too can benefit from Direct Benefit Transfer into their bank accounts, and actively participate in the Digital Economy," added Ambani in his keynote address.
During his speech, Ambani also underlined how Jio Platforms has attracted global investments from leading organisations, and today stands at the forefront of various digital initiatives that can truly transform critical sectors in India, such as agriculture, healthcare, financial services and more. Finally, he also added that along with the existing robust 4G network infrastructure, the upcoming 5G era, leading startups in technological fields and roping in the remaining users into India's high speed internet connectivity ambit, the country is well poised to welcome hardware manufacturing into the country, and set up semiconductor chipset foundries in India.