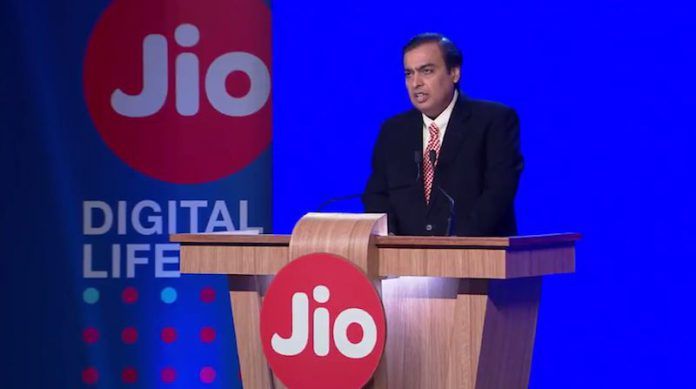 Reliance Jio and popular chipset-maker Qualcomm have joined hands to speed up the development of 5G mobile internet in India. The companies have come together to offer high-speed internet of up to 1Gbps to the Indian users. Jio is expected to launch an affordable 5G smartphone for India to achieve the goal of a "2G Mukt Bharat." Reliance Jio entered the Indian telecom industry in 2016, and with its free trials and extremely low rates the company has disrupted the market entirely.
The telco has recently become the first telecom provider to achieve more than 40 crore subscribers. Jio has also received huge funding from 'Big Tech' companies such as Google and Facebook.
"The development of secure RAN solutions with Qualcomm Technologies combined with Jio Platforms and scale provides the ideal combination for local manufacturing and for accelerating the realisation of Atmanirbhar Bharat for an inclusive 5G nation," said Mathew Oommen, the President of Reliance Jio Infocomm at Qualcomm's 5G Summit.
Jio 5G: the Qualcomm connection
According to the report, the partnership between the two companies builds on the commitment by Mukesh Ambani. Back in July, he announced that the company is developing made-in-India 5G technology. The report also claims that Jio and Qualcomm announced that they have achieved speeds of 1Gbps on Jio's 5G solution with the help of Qualcomm's platform.
"Qualcomm Technologies aims to deliver cutting-edge technology for virtualized, flexible and interoperable 5G infrastructure across the globe. We recently achieved over a 1 Gbps milestone on the Reliance Jio 5G NR product, leveraging our Qualcomm 5G RAN Platforms, and we look forward to expanding our efforts with Reliance Jio to enable flexible and scalable 5G RAN deployments," said Durga Malladi, Senior Vice President and General Manager, 4G/5G, Qualcomm Technologies.
At the Reliance AGM, the company made a series of announcements including a partnership with Google for developing affordable Android 4G and 5G smartphones. The company also announced that it is working on a mixed reality headset for holographic video calling. Let's see when Jio is going to launch its first affordable 5G smartphone in India.
Thanks for reading till the end of this article. For more such informative and exclusive tech content, like our Facebook page