Highlights
Reliance Jio's Welcome Offer is live in Andhra Pradesh.
Reliance Jio launches 5G services in four cities in Andhra Pradesh.
Reliance Jio plans to bring 5G services to more cities soon.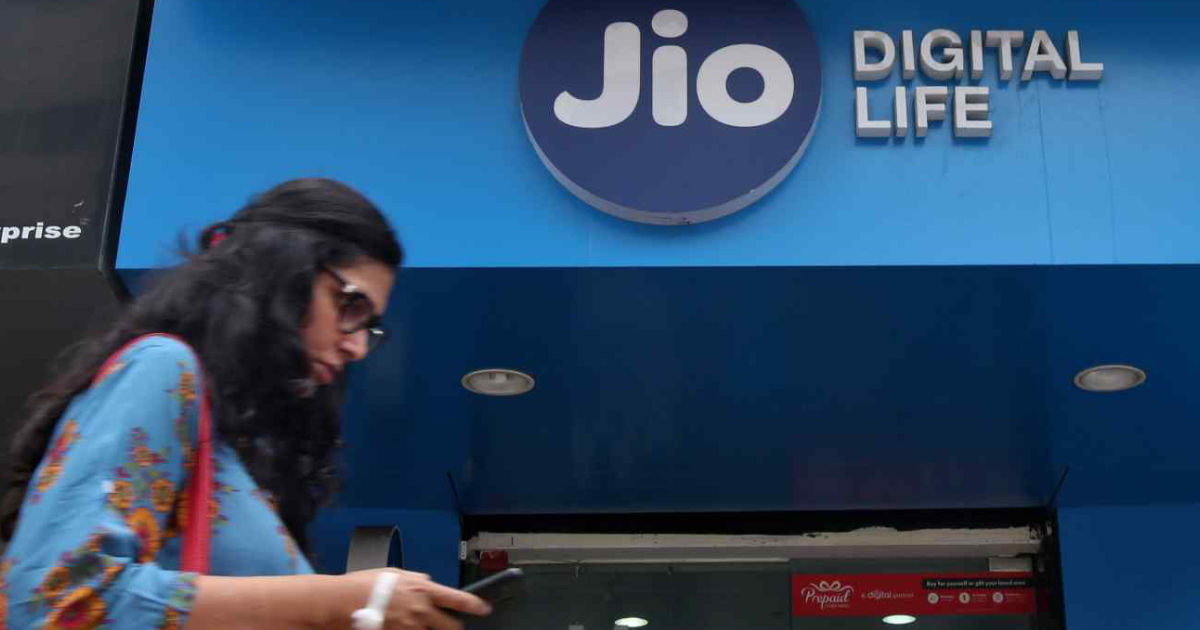 Reliance Jio has announced the launch of 5G services, Jio True 5G, in Andhra Pradesh, which means users will start getting a Welcome offer from Monday (i.e. December 26th, 2022). The services have been launched in only four cities for now, including Tirumala, Visakhapatnam, Vijayawada, and Guntur.
However, the 5G services of the company are expected to launch in other parts of the state in the coming days. Besides, Jio demonstrated the benefits of the 5G in the healthcare via Jio community Clinic medical kit and Jio Glass. The leading telecom operator plans to offer 5G services in all major cities by the end of 2022 and expects to cover the entire country by 2023. It is worth noting that Jio has invested Rs 6,500 crore in deploying the 5G services in Andhra Pradesh.
In addition, the company plans to offer 5G services in every town and village of Andra Pradesh by the end of the next year. The 5G services of Jio are already available in several cities and here is a full list.
Delhi
Mumbai
Varanasi
Gurugram
Noida
Kolkata
Bengaluru
Hyderabad
Chennai
Nathdwara
Pune
Ghaziabad
Faridabad
All 33-district headquarters of Gujarat
Jio 5G Welcome Offer
It is important to note that Reliance Jio is providing 5G services on an invitation basis and users that are living in those areas should have 5G compatible devices. After receiving the invite, Jio users can access 5G services, including free voice calling, data, and OTT app access until the plan is active.
To those unaware, Jio services are available to both prepaid and postpaid users; however, users should have an active plan of Rs 239 or above. In case you are still looking for ways to activate 5G services in the country, then you should follow these steps.
Here's How To Activate Jio 5G Services On Mobile
Step 1: First, you need to open the settings on the smartphone. Then, go to the networks and select Jio SIM.
Step 2: Click on the preferred network option and type 5G network type.
Reliance Jio 5G Services Compatible Devices
The 5G services of Reliance Jio are available on Realme, OnePlus, Xiaomi, OPPO, iQOO, Vivo, Samsung, Infinix, and iPhone devices, including iPhone 12, iPhone 13, and the newly launched iPhone 14 smartphone series.
Airtel 5G Services Availability: Details
On the other hand, Airtel 5G services are available in 19 cities. Here is a list of all cities.
Varanasi
Ahmedabad
Guwahati
Hyderabad
Bengaluru
Imphal
Shimla
Patna
Mumbai
Chennai
Pune
Gandhinagar
Delhi
Gurugram
Nagpur
Siliguri
Visakhapatnam or Vizag
Lucknow
Panipat
Both Airtel and Reliance Jio are very active in terms of launching 5G services in the country, but still, people are facing call drops and failing issues. However, one should not forget that this is an initial phase and slowly services will improve.