Highlights
Jio added the most new customers in June 2023 and outpaced Airtel according to the latest TRAI Subscription Data.
According to the TRAI data, while Jio added the most subscribers, its net customer addition slowed down compared to May.
Jio added 2.3 million customers in June instead of 3 million in May.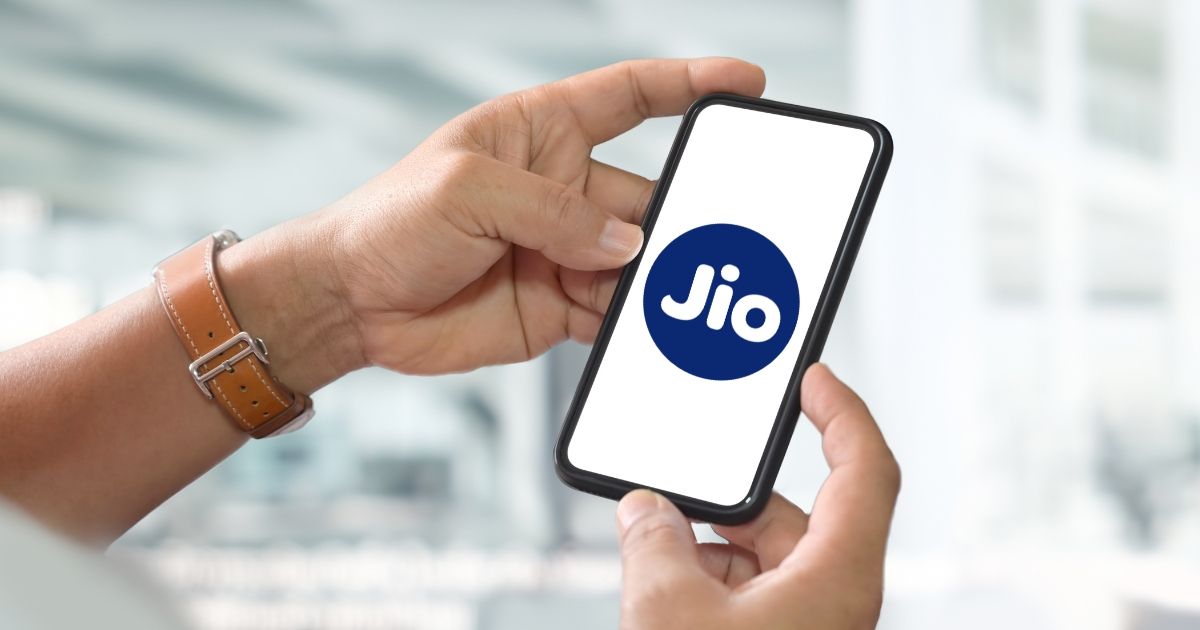 The latest TRAI Subscription Data Report for June 2023 revealed that Jio added the most subscribers in that month. According to the report, the Mukesh Ambani-led telecom operator beat Airtel in adding new subscribers. On the other hand, the loss-making telco – Vi (Vodafone Idea) continues to lose its footing in the country.
The report from the regulatory authority reveals several market indicators, including the total subscribers, market share, active user base, and more. Not surprisingly, Jio is occupying the top spot in most aspects. Let's look at the details revealed by the latest TRAI Subscription Data Report.
Jio Added Most New Users in June According to the Latest TRAI Subscription Data Report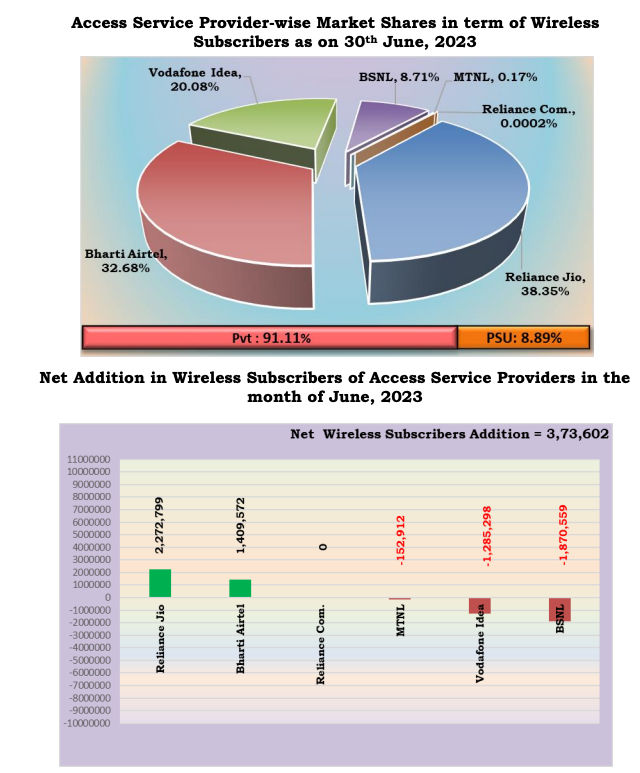 Jio continued to be the number-one telco in June, as per the latest TRAI data. The leading telecom operator added around 2.3 million new customers in June, while its closest competitor, Airtel, gained 1.4 million new customers. Vi lost 1.3 million subscribers in June. The state-run telcos – MTNL and BSNL also lost 1.5 and 1.8 million subscribers, respectively.
Jio might have added most subscribers in June, but its net gain slowed compared to May 2023, when it gained 3 million new customers. On the other hand, Airtel showed a minor improvement, with 1.3 million subscribers added in May. The cash-strapped telco Vi also witnessed a slow-down in subscriber loss from 2.8 million users lost in May compared to 1.3 million in June.
Interestingly, Jio's active user base is second to Airtel. It was 95.51% of the total subscribers in June, a marginal increase over the 94.46% active user base in May. On the other hand, Airtel had a 99.74% active user base in June, which depleted slightly from 100% in May. On the other hand, Vi witnessed its active user base drop from 88.88% to 88.285 in June.
TRAI data reveals that despite not adding more net subscribers compared to May and a lower active user base, Jio remains the number one telco in the Indian market. At the end of June, Jio had a subscriber market share of 38.35%. Airtel and Vi had 32.68% and 20.08% market share respectively. The state-run BSNL and MTNL have a combined market share of 8.88%.
Having said that, Jio is undoubtedly feeling the heat from its closest competitor. It's evident from the discontinuation of the base Rs 119 Jio prepaid recharge plan to bring its cheapest prepaid plan (Rs 149) closer to Airtel's (Rs 155). It will help Jio compete with Airtel in terms of average revenue per user (ARPU).