Highlights
Jio AirFiber services will start later this year.
It will cost between Rs 5,500 to Rs 6,000.
The installation will be done by Jio team.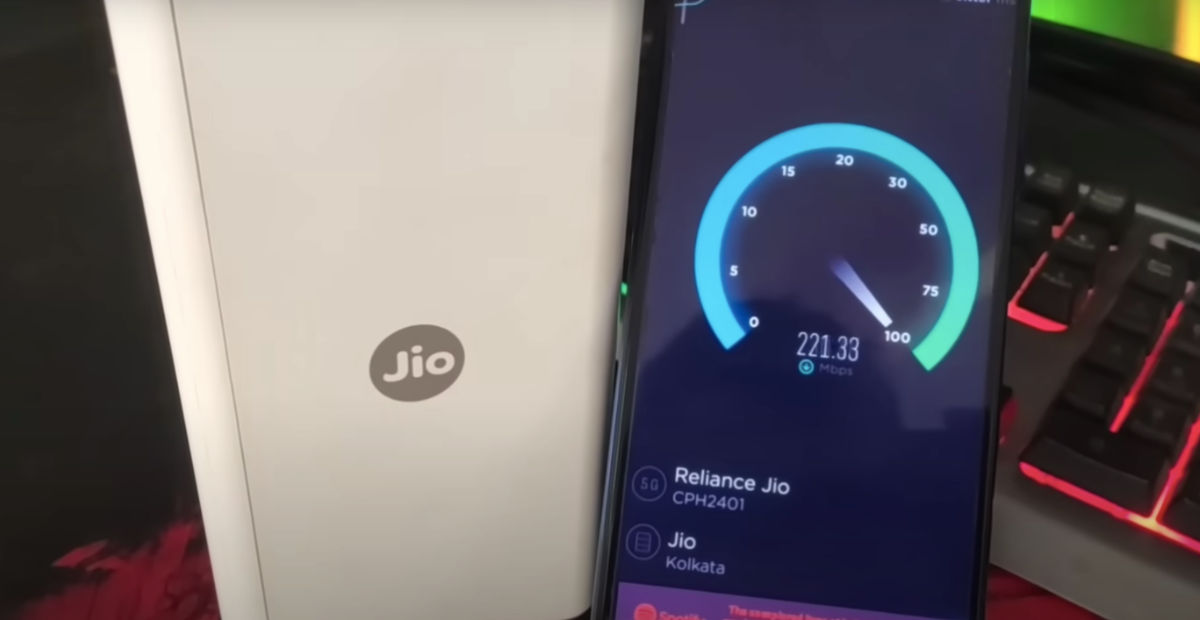 Reliance announced its Jio AirFiber in the last Annual General Meet (AGM). However, the services are yet to commence in India. Recently, it was tipped that the Jio AirFiber services will start soon in India. Now, adding more to the story, a video has now emerged on Youtube that gives more details about the Jio AirFiber services launch in the country.
The video has been uploaded by 'The Technologist' which shows the unboxing, installation, launch and price details of the Jio AirFiber service. Let's take a look at the details shared in the video.
Jio AirFiber Price And Launch Details
As per the video, the Jio AirFiber will have two models, while one will be a non-portable dual band Wi-Fi router, the other will be portable and support WiFi 6. The tipster reveals that the standard Jio AirFiber will launch in the price range of Rs 5,500 to Rs 6,000 in India.
Furthermore, the Jio AirFiber service is expected to start later in 2023.
Jio AirFiber Installation Details
Jio AirFiber is similar to your Wi-Fi router that can be used as a 5G hotspot at any place. The AirFiber buyers will receive two boxes and both of them will have a router. One will be placed in an area from which it covers the signal ( such as a roof) and another will be used as an extender. The installation will be done by Jio experts.
Once the wires are set up, users will have to insert their Jio 5G SIM in the AirFiber. They will have to download Jio Home app from Google Play Store and connect to their Jio Fiber router. Once done, you need to enter your password in the Wi-Fi network which you can find on the bottom of the router.
Now that the Jio AirFiber is connected, you can also change your password by going to the Jio Home app.
As per the video, the Jio AirFiber will have connectivity options such as a USB port, a LAN port and a WAN port. Those having a Jio Set top box can plug in their Jio AirFiber router directly to enjoy the DTH services.
Jio claims that the AirFiber service provides internet via the 5G antenna and not from the traditional underground fiber-optic cable. It can provide internet speed of up to 1 Gbps with which users can smoothly stream 4K and 8K video, video calls, and gaming.
The video also showed another AirFiber router that is portable however Jio is yet to disclose any info about that. We speculate that users need to just insert their 5G SIM, turn it on and after which they can use it anywhere.