Highlights
Jio has increased the data limit of its Rs 61 Data Booster pack from 6GB to 10GB.
The Mukesh Ambani-led telco offers its users 5 Jio Data Booster packs.
The offer comes when IPL 2023 is in its last leg, and fans might need more data to live stream IPL games.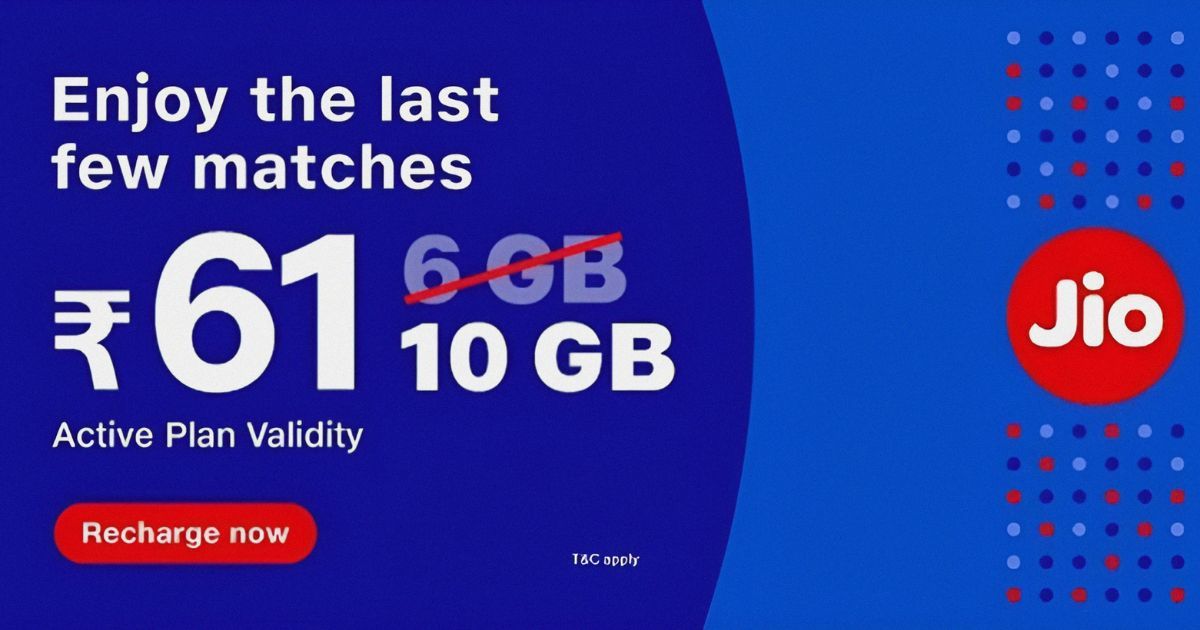 Jio Data Booster pack of Rs 61 now offers more data to its users. According to the official website of the telco, the recharge plan now offers 10GB of data instead of 6GB. The offer comes at a time when IPL is all set to enter the final week with qualifiers starting May 23. Cricket fans will appreciate the extra data while live streaming the qualifiers and playoffs on their smartphones using JioCinema.
It's worth mentioning that Rs 61 data booster pack offers unlimited 5G data. Apart from the Rs 61 data booster, the unlimited 5G data offer is also applicable on recharge plans of Rs 119, Rs 149, Rs 179, Rs 199 and Rs 209.
Let's take a look at all details of the new offer and benefits offered by the Jio Data Booster packs.
Jio Data Booster Pack of Rs 61 Now Offers More Data Including 5G
As IPL 2023 enters the last leg, Jio has increased the data limit of one of its Data Booster packs. The middle child of the five Jio Data Booster packs worth Rs 61 now offers 4GB more data to its users. Notably, the pack offered 6GB of data previously. As the name suggests, Jio data booster packs only offer additional data over and above the main pack when in need. The Data Booster Pack is co-terminus with the primary pack, which means it shares the same validity as the main pack. There are no calls and SMS benefits provided either.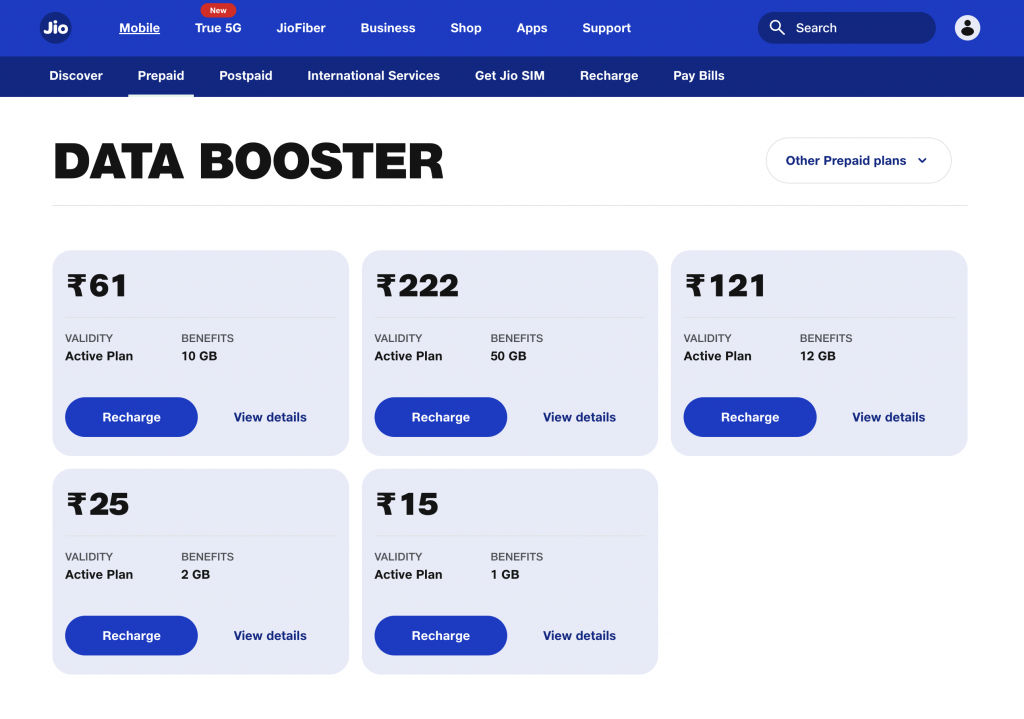 Jio offers four more Data Booster packs, including – Rs 15, Rs 25, Rs 121, and Rs 222. The Rs 15 Jio Data Booster pack is the most affordable of the lot and offers users a gigabyte of additional data. This pack is perfect for those who run out of data before midnight when the daily data limit refills and need something to get through.
If you need slightly more data to watch Instagram Reels or YouTube Shorts, the Rs 25 Jio Data Booster pack will be the ideal option for you. The recharge plan offers 2GB extra data to its users without any additional benefit. The Rs 121 Jio Data Booster pack offers 12GB of extra data and is ideal for those who work from home and need the extra data to get through a working day.
Lastly, the Rs 222 Jio Data Booster pack is meant for heavy users who download and upload large files, such as uploading YouTube videos or maintaining large Excel sheets online. These Jio Data Booster packs share validity with the main active plan and offer no other benefits than the additional data.