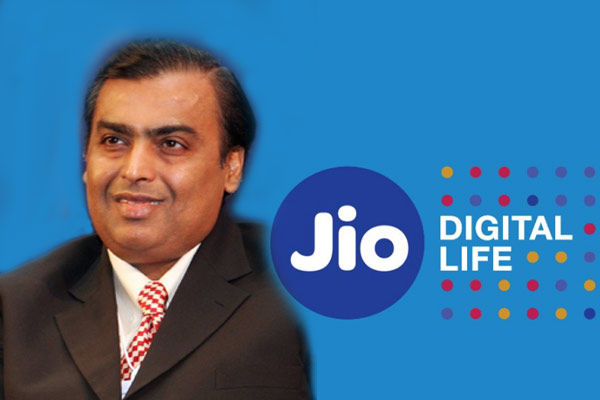 Jio is back with its coveted celebration pack. This time around, the telco is running the offer for four consecutive days providing 2GB of 4G data every day. The total data under the offer add up to 8GB. While some Jio users have started reaping the benefits starting today, the ones who are left should get it by tomorrow. Let's check out more details about the Jio Celebration offer making a much-wanted comeback.
Jio Celebration Pack Returns With 2GB 4G Data Per Day
Under this offer, Jio users get a total of 8GB 4G data for free. The offer is open for the Jio Prime members with an activated plan. As you can see in the image below, the offer expires on March 17, 2019, as it got credited today, which makes its running time four days for every user who gets it. For now, it is a random giveaway to Jio users. It should cover more ground by tomorrow. Jio users need to check their account to find out if they have received the free data offer yet.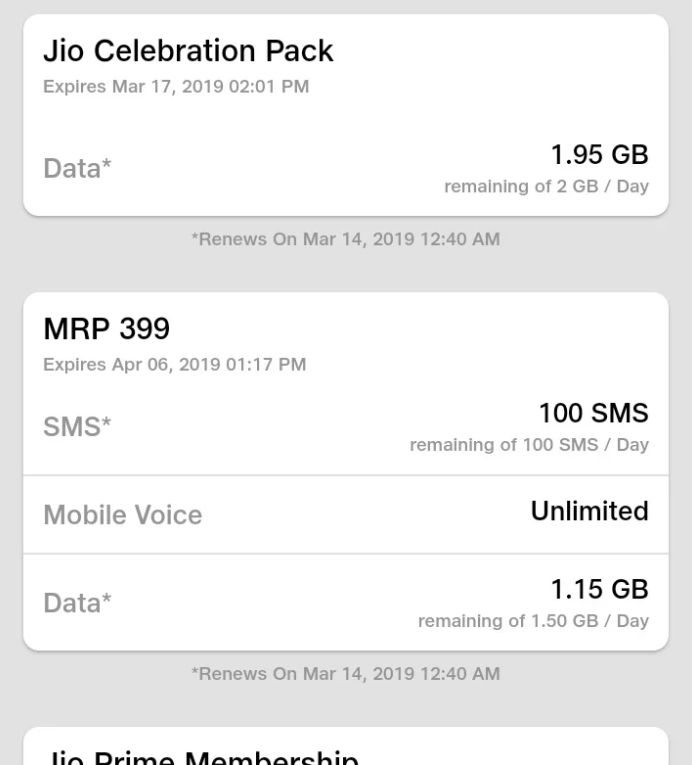 How To Check For Jio Celebration Pack
To check for the Jio Celebration pack, Jio users first need to ensure whether they have the MyJio app installed on their handsets. If not, they need to head to the Google Play Store or App Store to download and install it. After installation, Jio users need to log in using their Jio number. They will then receive a One-Time Password (OTP) that will give them access into their account.
Once successfully logged in, Jio users need to tap on the three horizontal lines icon on the top left and select 'My Plans' followed by tapping on 'Current Plan' option that will show them whether they have received the free data under Jio Celebration pack. It must be noted that the Jio Celebration pack only includes free data and does not offer any voice calling or SMS benefits.
While we are talking about Reliance Jio, the telco is reportedly speeding up its 5G rollout. It is most likely to launch the technology by the second half of 2020 that will widen its gap with other telcos including Bharti Airtel and Vodafone Idea. Rajiv Sharma, co-head of research at SBICap Securities, has hinted that the 5G spectrum auction might be held in January 2020. Reliance Jio plans on getting an edge over its rivals who will be spending more time in pushing 5G rollout as they may start late.
Well, Jio has been pioneering the segment since its entry as it started the 4G revolution in India. It is a no-brainer that the telco would do the same with the 5G rollout. It would be interesting to see how market gears up to match Jio's 5G enthusiasm, especially the smartphone industry that needs to up its game in manufacturing 5G compatible handsets.