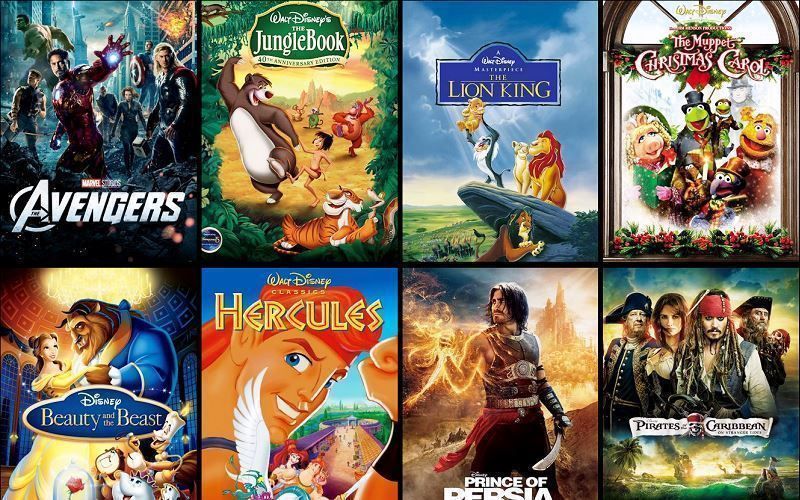 Jio Cinema App will now have a special section dedicated to Disney Movies. Reliance Jio, the parent telecom operator, has signed an exclusive deal with Disney India. The former will now host and stream the latter's content on Jio Cinema App.
Jio Cinema will now host and deliver content from Disney. A special section within the app's ecosystem will be dedicated to Disney content. Needless to add, the Disney universe is quite expansive as it includes some of the biggest production houses like Disney Classics, Pixar animation, Marvel and StarWars, etc. Confirming the collaboration, Reliance Jio issued a statement which read:
"JioCinema and Disney India have come together to offer timeless stories and beloved characters from the biggest brands in storytelling- Disney, Pixar, Marvel, and Lucas film to Jio users across age groups."
Jio Cinema App Has Special Section For Disney Content
Jio Cinema app will have a dedicated Disney section that's prominently placed on the home page of the app. Disney content spanning across movies, animation, series and shorts, will be available to the Jio subscribers.
Interestingly, Jio Cinema users might have had faced a tough time navigating through the various genres and content. However, to ensure ease of content discovery and consumption, the Jio Cinema App apparently has a miniature sub-ecosystem for Disney.
The app will offer customization options wherein subscribers can choose an avatar from Disney, Marvel, Pixar or Star Wars universe. In other words, Jio Cinema App users can navigate the app as Mickey Mouse, Captain America, Lightening McQueen or other popular characters. Incidentally, the app will also provide users the opportunity to browse and watch films of a particular character.
Timeless classics like The Jungle Book, The Lion King and the all-time hits like the tales of Disney Princesses like Cinderella, Sleeping Beauty, etc. will be now available on Jio Cinema app. The on-demand streaming service will also have international animated characters like Mickey Mouse, Roadster Racers, DuckTales, and also India-specific characters like Gaju Bhai and Simple Samosa. High-end CGI movies like Iron Man, Captain America: The First Avenger, Thor along with animated series such as Marvel's Guardians of the Galaxy, Marvel's Avengers Assemble and several more are being added.
Disney Moving Away From Netflix And Towards Its Own Platform?
Disney had strongly indicated that it would eventually take down all its content from Netflix. The company appears to be on track with the decision. Disney's own streaming service is Disney+. In fact, Disney already has a token website for the streaming service. The website has several iconic logos of production houses like Disney, Pixar, Marvel, Star Wars and National Geographic.

The collaboration with Reliance Jio is certainly an interesting decision. This is because Disney is keen to establish its own independent streaming platform. However, considering the huge number of active Jio subscribers combined with the vast and promising platform that Jio already owns, Disney might have made a strategic decision.