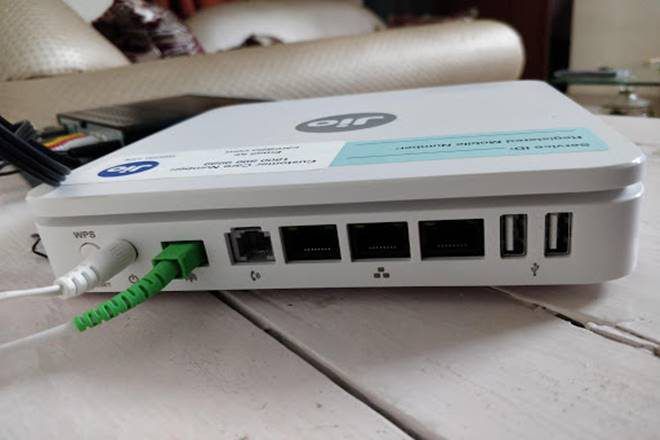 Reliance Jio has introduced a new cashback offer for its long-term Jio Fiber broadband plans. The users can now get up to 10% cashback on the long-term plans, including the 6-months, 12-months, and 24-months broadband plans. The cashback offer is not applicable to the Bronze plans, at least as of now. Let's delve into the details and specifics of the cashback offer and also get to know as to how the same could be availed.
Jio Fiber Broadband plans now come with 10% cashback offer, here's how you can avail it
As part of the cashback offer, the HDFC credit card and debit cardholders can avail a cashback of up to 10% on the plans mentioned above. Once the transaction is done, the cashback amount will be credited to the user's account within 90 days after the completion. That said, even after the fact that the Jio Fiber Bronze plan has a yearly recharge plan, the cashback offer is not applicable there. just in case you are wondering as to what the Bronze plan is, the company has categorized the Jio Fiber services into Bronze, Silver, Gold, Diamond, Platinum, and Titanium broadband plans. Amongst all the Jio Fiber plans, the Rs 699 monthly broadband recharge plan under the Bronze plans category is the most affordable.
The recent offering comes as a part of the initiatives the company has been taking as of late owing to the underwhelming response the Jio Fiber service has received in India. The Jio fiber service, in contrast to the initial days of the company three years ago, has not seen much of a success as the masses were apparently expecting a much more disruptive and aggressive approach from Jio. Recently, the company introduced a bunch of new data vouchers for its customers that start at just Rs 101. You can know about the latest data Jio Fiber data vouchers and the benefits they come with by following our previous coverage of the same (we have made a reference table for the same, however, at the end of this article).
What are your thoughts on the latest cashback offer scheme for the Jio Fiber broadband plans? Do let us know in the comments section below.
| | |
| --- | --- |
| Data Voucher Price (in Rs) | Data Benefit |
| Rs 101 | 20GB |
| Rs 251 | 55GB |
| Rs 501 | 125GB |
| Rs 1,001 | 275GB |
| Rs 2,001 | 650GB |
| Rs 4,001 | 2,000GB |