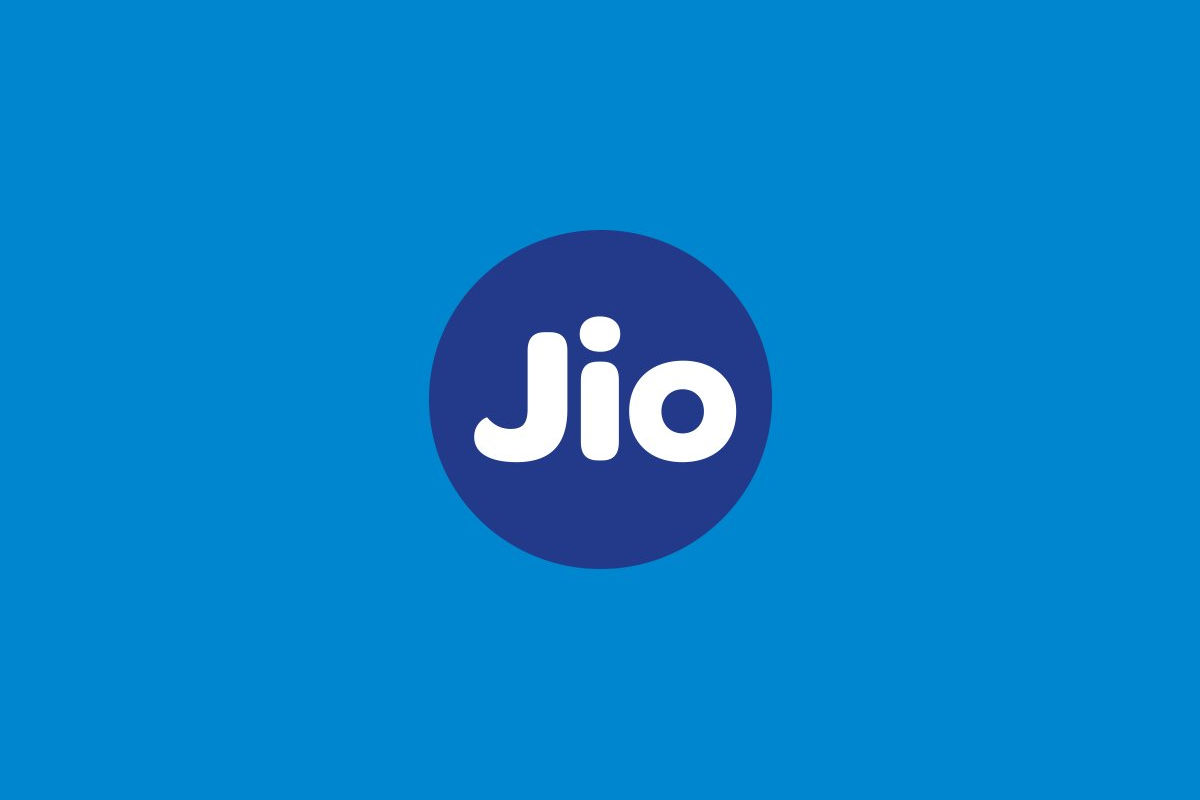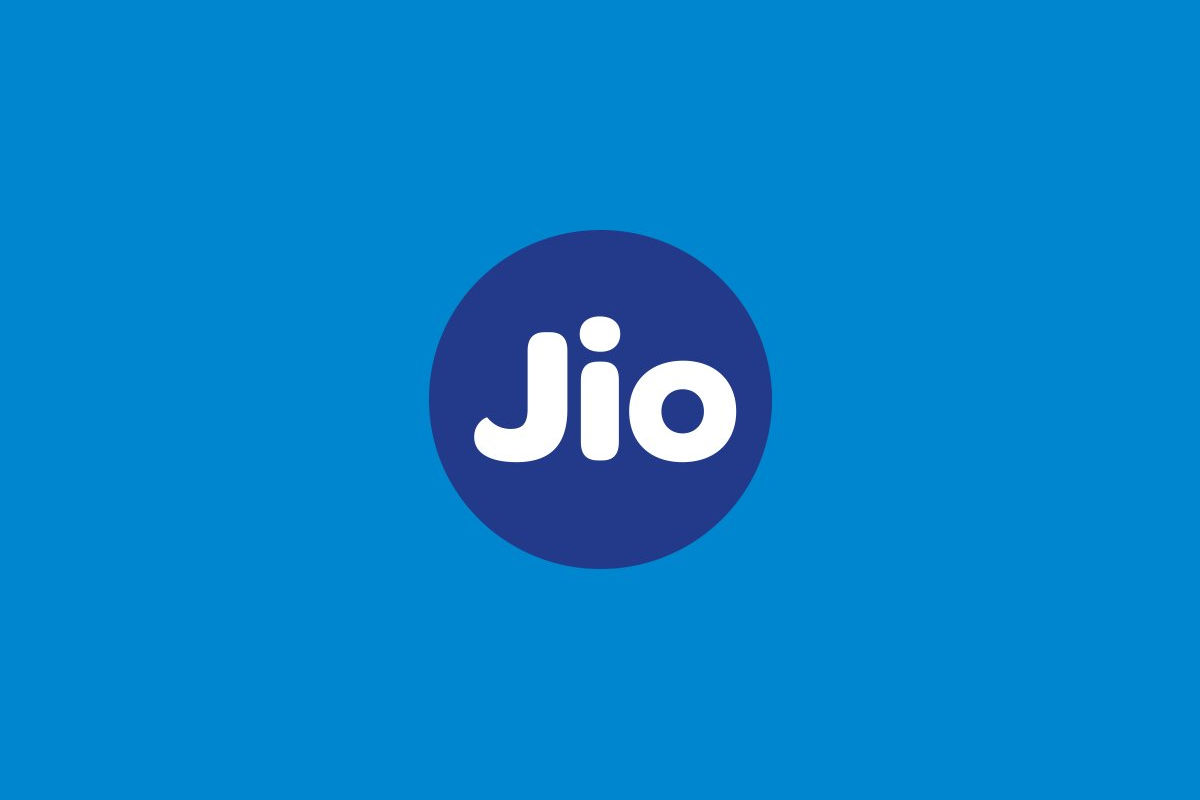 A little while ago, Reliance Jio launched its wired broadband services dubbed the Reliance Jio Fiber in India. At the time of the launch, the company failed to receive much attention from the customers owing to the fact that the prices of the plans Jio Fiber offered were not competitive enough with the current plans from the other companies. That, however, appears to be changing fast as the company has now planned to bring about new and lucrative price plans to choose from. Recently, the company has unveiled two new recharge plans for Jio Fiber users. One of them is a monthly plan whereas the other is a weekly broadband plan. Let's talk about both of them in detail.
Reliance Jio Fiber INR 351 monthly plan and INR 199 weekly plan: Everything you need to know
1. Jio Fiber INR 351 monthly plan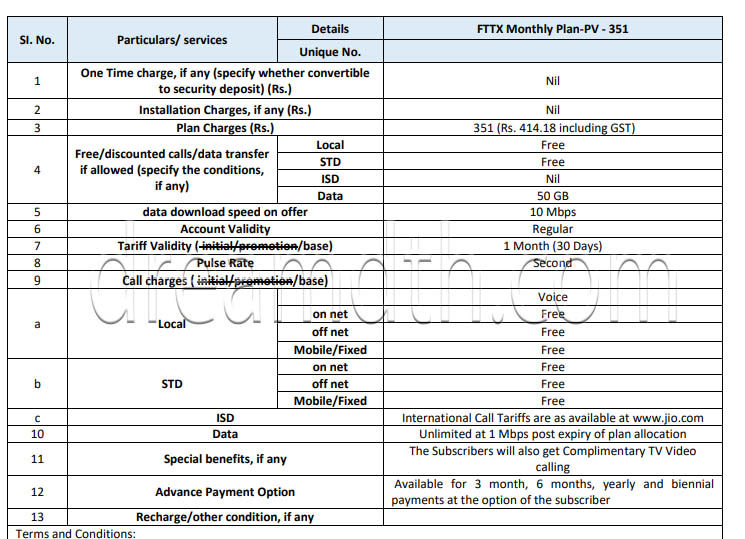 Starting things off with the INR 351 monthly broadband plan for Jio Fiber, the plan is dubbed as "FTTX Monthly Plan-PV-351" and, as the name suggests, is priced at INR 351 per month. It is worth noting that the plan does not include GST, so the actual amount the user will have to pay would sum up to around INR 414.18. The plan comes with Free Local, STD and ISD calls. The INR 351 plan would give you 50GB of monthly data at 10 Mbps. Post the FUP limit, the data speed will get reduced to 1 Mbps with unlimited internet access. Adding to it, the INR 351 Jio Fiber plan gives the users complimentary access to Video calling through TV. The plan is being offered with advanced payment options for 3 months, 6 months, yearly and biennial payments.
Also Read: Top 5 Jio Plans for Your JioFi WiFi 4G Hotspot Router in 2019: Which One Should You Recharge?
Another thing worth noticing is that the INR 351 monthly plan is only available in combination with the applicable STVs.
1. Jio Fiber INR 199 weekly plan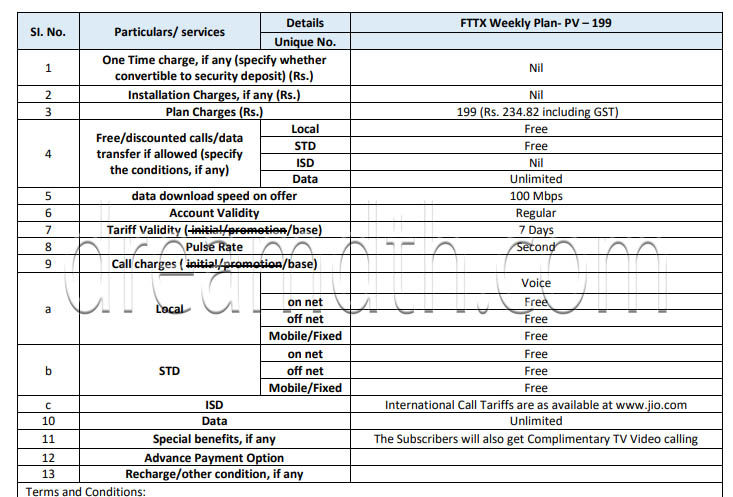 Moving on to the INR 199 weekly plan, once again the net effective price would be INR 234.82. With the INR 199 weekly plan, users get access to unlimited voice calls and 100GB of high-speed data (with 1Mbps data speed post FUP limit) for a period of 7 days. Subscribers also get complimentary video calling with the INR 199 weekly plan. For those who keep track of names, the INR 199 broadband plan for Jio Fiber is named as "FTTX Weekly Plan- PV–199". Note that only the existing RJIL FTTX subscribers can opt for the INR 199 weekly plan and it is not available as the first recharge.
Reliance Jio has been pretty active when it comes to introducing new plans for its users and the addition of the above-mentioned plans will certainly help the users get more choice.
What are your thoughts on the latest broadband plans for Jio Fiber? Do let us know in the comments section below.