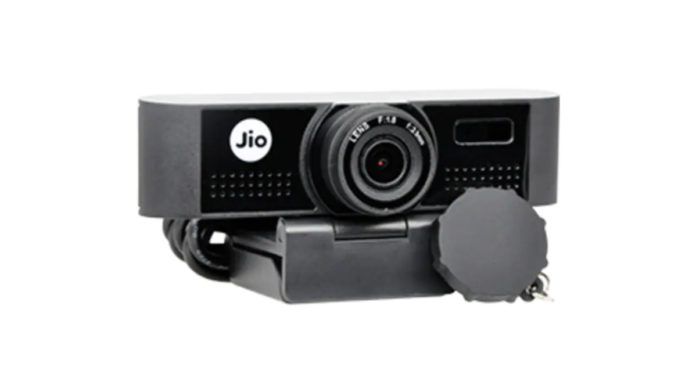 Reliance Jio, one of the leading telecom companies of India, has introduced a new accessory to its existing lineup of products in the country. The JioTVCamera accessory will allow the Jio Fiber users to make video calls. In case you are unaware, Reliance Jio announced during the launch of the Jio Fiber that its users will be able to make video calls via the Jio Fiber set-top-box. Finally, the company has lived up to its promise with the JioTVCamera. As of now, we are not sure as to whether or not the users can make use of third party cameras to make the video calls, but if you don't possess a camera for the TV video calling, you can buy the JioTVCamera directly from Jio.com. Let's have a look at the price and the specifications of the JioTVCamera.
Reliance JioTVCamera: Price in India
The JioTVCamera is priced at Rs. 2,999 in India. As said, you can buy the accessory via Jio.com. The company is offering EMI options on the device and a one-year warranty as well. The JioTVCamera, as the company claims, will be delivered to you in three to five business days, and, in case you want to get it replaced, the same can be done within the first seven days of its delivery (without any damages or defect, of course).
Also Read: Reliance Jio Launches UPI Payments Service on My Jio App to Take on PhonePe Google Pay in India
Reliance JioTVCamera: Specifications and Installation Process
The JioTVCamera offers a 120 degrees field-of-view to accommodate as many people as possible in the frame. The camera comes with a 1/2.7-inch CMOS sensor, which has a 3.1mm focal length. The device measures 118 × 37.2 × 30.8mm and weighs in at 83 grams.
The JioTVCamera can be connected with the JioFiber set-top-box by making use of a USB cable. After connecting the camera, you need to reboot the set-top-box and set up your landline number via the JioCall app. Post entering the OTP, you can make and receive video calls using the same app. The setup is completely easy and takes almost no time.