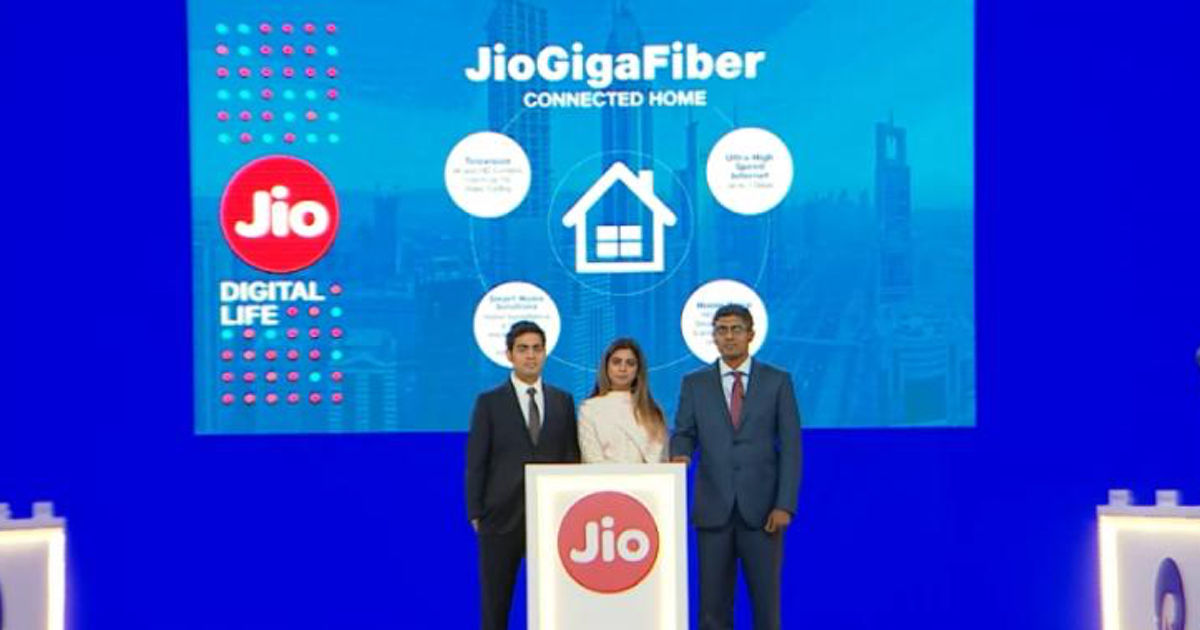 One thing that has been a sellout in the telecom market even before its commercial launch is Jio GigaFiber. We have all been talking about it and forecasting what change this one might bring to the broadband sector in India. Of course, we all are quite certain that it is going to cause a storm in the segment and make other service providers like ACT Fibernet or Airtel V-Fiber tighten their ropes. However, one thing that remains a conjecture is what Jio GigaFiber has on offer? How much will it actually cost once it goes commercial in select cities? There is a slew of other questions popping up in our minds, which is why we thought about doing a quick rundown of the facts already known and the rumors at large.
Jio GigaFiber: The Launch Date, Preview Offers, Security Deposit, and More
First thing first, Reliance Jio GigaFiber is going to have its much-awaited commercial launch in a few weeks from now. The company would be holding its Annual General Meeting in July, and that's the event likely to give us Jio GigaFiber in its full glory. To recall, Reliance seems to be done with beta testing of the service, and now it is about time to give it a green signal laced with pricing details and subscriptions suiting varied users.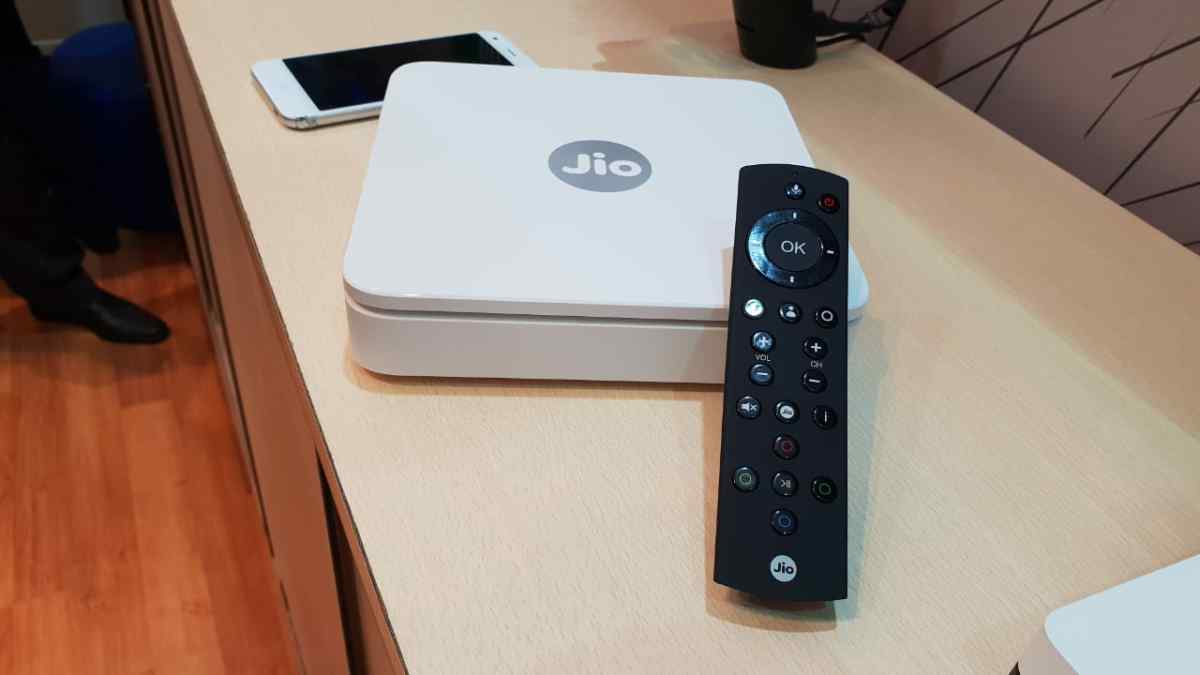 Now, as we said in the introduction, we are also going to give a quick haul to all the leaks that have surfaced about Jio GigaFiber. One of the recent leaks revealed that it would have a plan dubbed 'Triple Play Plan' that is expected to cost around INR 600 per month and would offer 100GB of data at 100Mbps speeds with data coupons worth 40GB. Additionally, the users would also get some goodness of JioTV and landline connection. The Triple Play Plan is exactly what Jio GigaFiber Preview users have been getting during the test run of the service. It is yet to be seen if the company plans on going ahead with the same plans after making it commercial.
It also looks like Jio is embracing the same scheme as JioPhone here when it comes to the cost, users will have to deposit INR 4,500 for one of the plans that will cover a dual-band router enabling up to 100Mbps speeds while the other plan would require a deposit of INR 2,500 with a single-band router supporting up to 50Mbps speeds.
Jio GigaFiber: Services On Offer Including Jio HomeTV, Landline Connection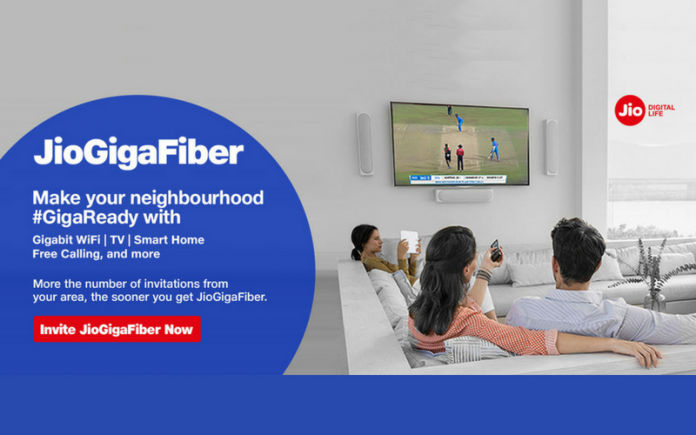 One of the strongest suits of Reliance has always been offering unparalleled service at an affordable cost. The company is aiming at causing the same disruption as it did with Jio. Aimed at providing high-speed Internet at feasible rates, Jio GigaFiber is poised for glory. The preview offer gave us a sneak peek into what Jio GigaFiber would provide the end user. We have got two words for Jio GigaFiber – Cheap and Worthy.
Many reports have hinted that Jio GigaFiber would not just offer Internet, but would also be geared with other services such as DTH. Reliance is trying to kill two birds with one stone here by clubbing two home services in one. The DTH service by Reliance would be called Jio HomeTV, which will be an IPTV i.e., streamed through the Internet like Live TV that may also set it free from TRAI rules. However, this service would be available for the users who opt for it under select plans. Also, it may include a landline connection too with free voice-calling benefits.
Having refreshed all that there is to know about Jio GigaFiber, we now compose ourselves for Reliance AGM in July 2019. All the rumors and forecasts would come to rest when Reliance make the service commercially available for all. Until then, stay tuned with us to stay updated with every bit of information that comes out concerning Jio GigaFiber.