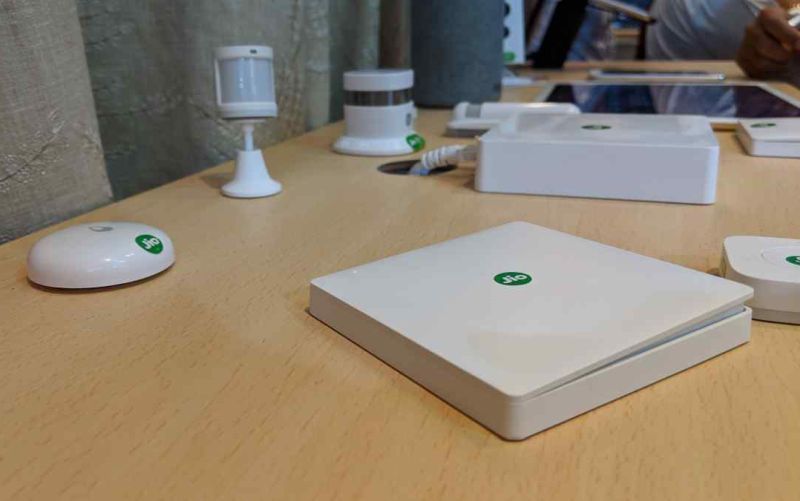 At IMC 2018, Reliance Jio demonstrated all the things that would eventually be possible with 5G connectivity. The telecom giant also took the time to better illustrate how its GigaFiber offering would change how users consume broadband data. It basically showcased its plans of revolutionizing the Indian smart home ecosystem using this broadband service. Exactly how will this happen? Read ahead to find out.
Get Smart TV Experience with Jio GigaFiber Router
Once users register for a GigaFiber connection, they will get a broadband cable supplied to their house which needs to be plugged into the provided GigaFiber router. This router comes with multiple LAN ports along with a port that lets you connect it to your phone. This router allows up to 20 devices to be connected to it over Wi-Fi at a time.
This router will also be connected to the internet-enabled set-top-box that Jio is offering. This device essentially converts your standard TV into a smart TV the same way something like a Google Chromecast or Amazon Fire Stick would do. Furthermore, you will be able to give this set-top-box voice commands via the bundled remote.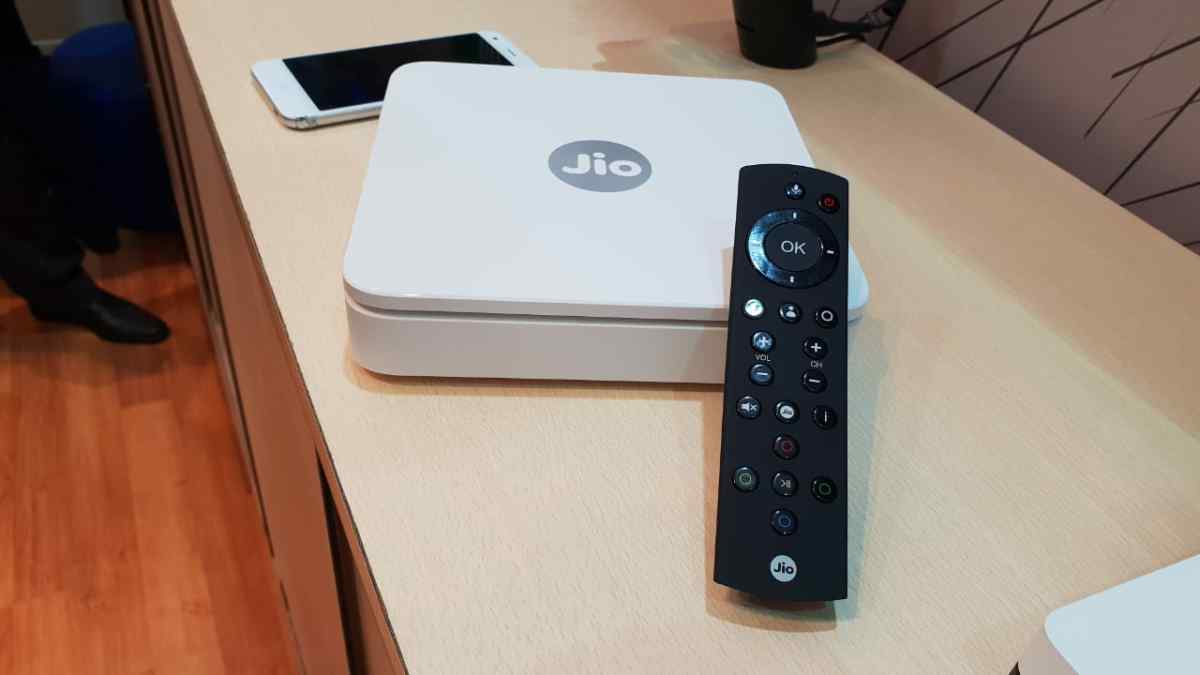 Building A Smart Home Ecosystem With Jio GigaFiber
At the Indian Mobile Conference, Jio demonstrated another feature where the GigaFiber router was able to connect an incoming video call on the smartphone to the TV screen. This also works for voice calls over a landline. According to those that were able to try out this three-way connection at Jio's demo zone, the feature seemed to work quite well.
The next efforts from Jio in building a smart ecosystem for Indian homes are with the support for smart sensors. These sensors will be embedded in everything from switches to lights, and would even offer routine programming to automate their operations.
Jio is trying to source such sensors for devices such as the Google Home and Amazon Echo as well. In one part of the demonstration, Jio showed off a portable, battery-operated switch that can be used to turn on/off a light without having to be fixed on a wall.
Comprehensive control over these sensors is possible via an app Jio is going to release for smartphones and tablets. Just connect your smartphone to your Jio broadband network, and you will be good to go.
GigaFiber Still In The Testing Phase
Jio has still not provided an exact release schedule for its GigaFiber service. We know that whenever it arrives, it will offer aggressively priced packages similar to how Jio's 4G cellular model works. At the conference, Jio personnel confirmed that the testing of Jio GigaFiber is in its beta stage. This likely means that it is being used by Jio employees and other's close to the company, giving us hope that more information will come out sometime by Q1 of 2019.
Until then, we can only speculate how large of an impact Jio GigaFiber will be in the Indian broadband space considering RIL's possible acquisition of Hathway and other such cable service providers. these acquisitions have reportedly placed the telco far ahead of Airtel with regards to the Direct to Home (DTH) satellite television segment. With a collective investment of over INR 5,230 crore in Den Networks and Hathway Cables, Jio GigaFiber has gained access to about 24 million homes across more than 100 cities in India.