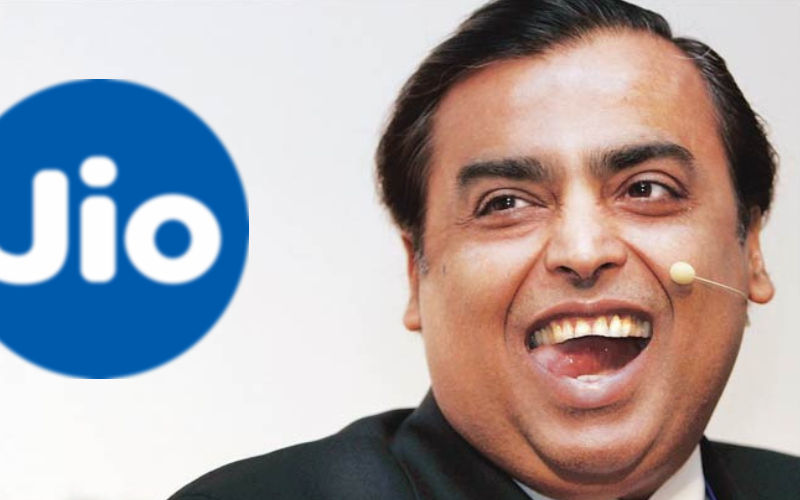 With the festive season right around the corner, there are bumper discounts, sales and offers everywhere. The massive five-day Flipkart and Amazon festivals just came to an end but telecom giant Reliance Jio has just initiated its own pre-Diwali offers on its website, as mentioned by Sanjay Bafna on his Twitter handle. The telco has introduced a special annual plan of Rs 1,699 that will benefit customers right up till next Diwali. If that doesn't impress you, the new plan comes with 100 percent cash back promise, which is very compelling. The offer is live now and potential subscribers can enter the scheme before the 30th of November 2018 to avail 100 percent cashback.
Details of Reliance Jio's Yearly Plan At INR 1699
To elaborate on the yearly plan, the INR 1699 scheme will get the subscriber free local and national voice calls without FUP, unlimited roaming as well as 100 local and national SMS per day. This will be valid for up to 365 days from the day of recharge and will set buyers up till next Diwali.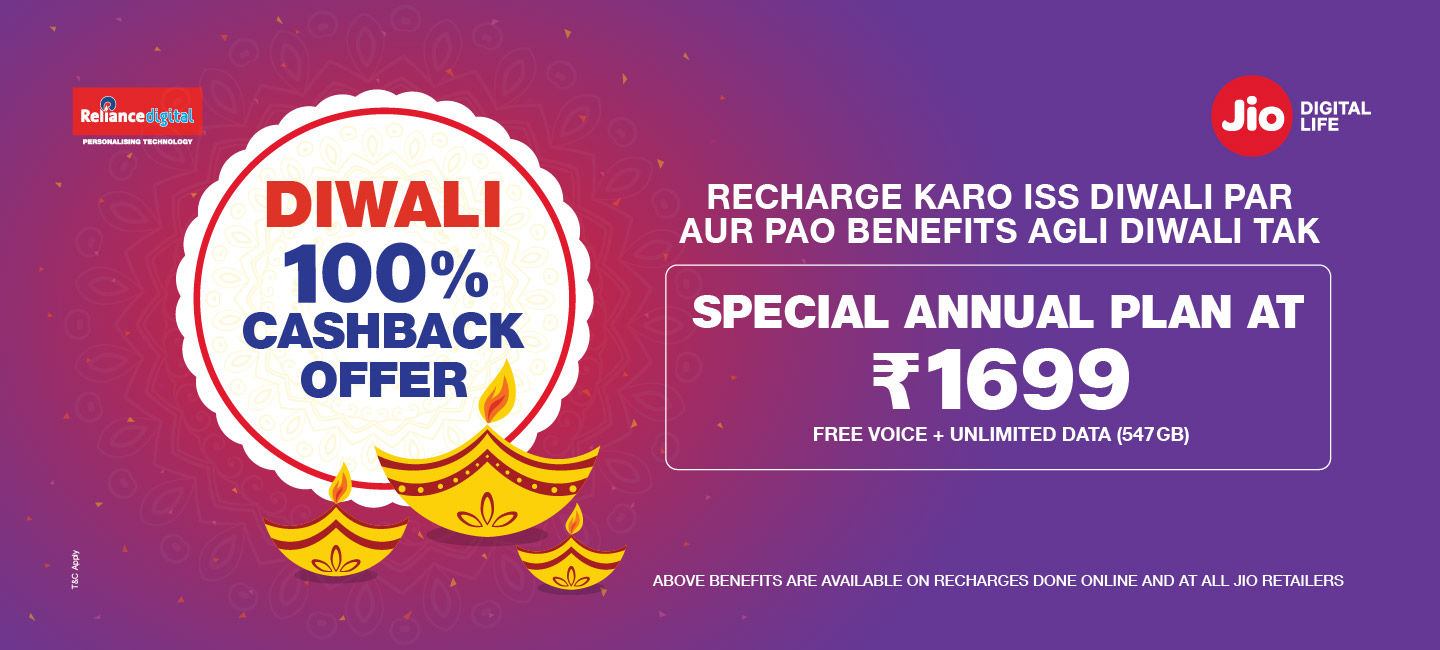 As for the data, a subscriber will be eligible for a total of 547.5GB of data for the whole year. 4G speeds will be restricted to 1.5GB per day after which the user will be downgraded to 64Kbps for the rest of the day. As a complimentary gift, subscribers of the plan get access to the Jio app suite.
Diwali 100 percent Cashback offer
Talking about the cashback, any Jio subscriber that opts for the plan between today and November 30 will be eligible for 100 percent cash back. These cash back will come in the form of coupons, three of which will be Rs 500 in value and one of Rs 200 value. These coupons will be redeemable at Reliance Digital on purchases of at least Rs 5,000. However, it is worth noting that two coupons cannot be redeemed together and the expiry date is 31st December 2018.
One thing worth noting is that the 100 percent cash back is not limited to the yearly Rs 1,699 plan. It is available for prepaid plans starting as low as Rs 149. In fact, every prepaid plan above Rs 100 is eligible for the 100 percent cash back. As a side note, consider Jio's Diwali offer as a precursor as this will have a reaction on other players like Airtel, and Vodafone Idea who will be readying offers of their own for the coming weeks. Expect some excellent bargains from these operators.
Furthermore, some products at Reliance Digital stores will not be eligible for the coupon redemption. Those include hard disks of Seagate, Western Digital, Sony and tablets of Lenovo and Samsung. Also, phones from Xiaomi and Samsung are also exempted from the offer which is a big bummer.
Reliance Jio is one the fastest growing telcos in the country as it has now a massive subscriber base of 250 million, as announced by the company yesterday. The Diwali offer comes at the right time to celebrate the milestone and thank the user base.
What's your take on this new plan by Reliance Jio? Share your thoughts with us in the comments section below.