Highlights
Reliance is set to bring Jio Media Cable to the market.
The product will help to boost the usage of Jio Cinema during IPL 2023.
It can be used to connect to any TVs.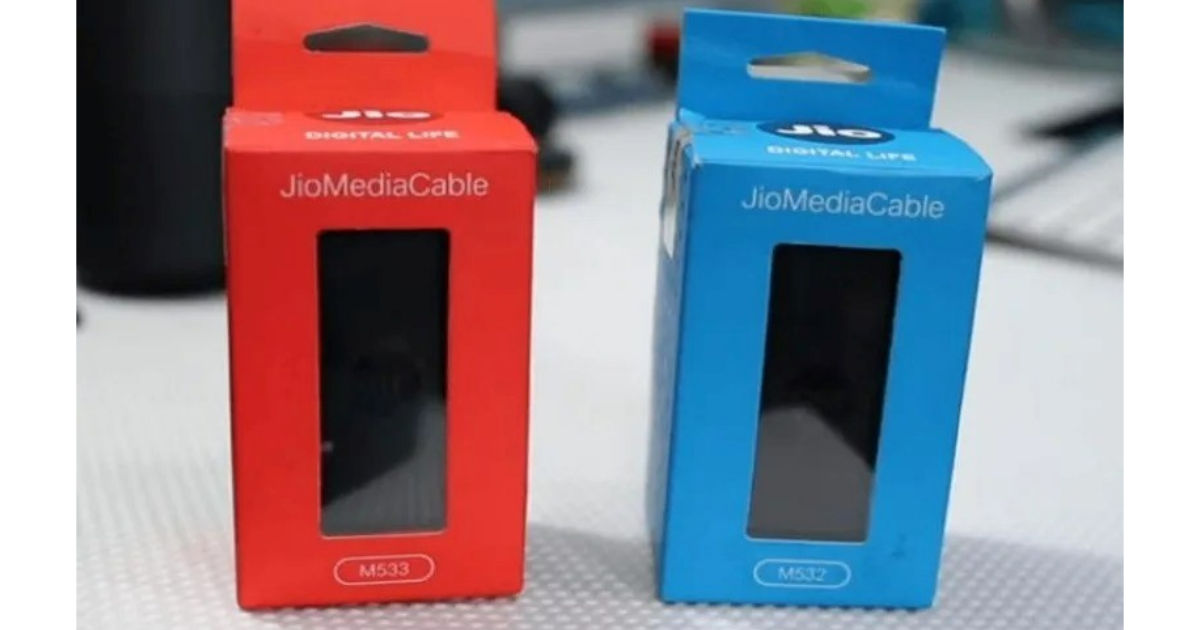 A few days ago, BCCI gave the nod for streaming Indian Premier League (IPL) through Jio Cinema for free in 4K resolution. The company has been investing millions of rupees in improving its streaming capability. The telecom giant had previously streamed FIFA 2022 Qatar World Cup for free in India. A few years back, Reliance CMD and Indian billionaire Mukesh Ambani announced that the telecom company would launch Jio Media Cable.
The device will help people to connect their smartphone to any TV, including old-school TVs and convert them into a smart TV. To make the process easy, Reliance will enable the device to work with any connections. Technically speaking, one can use any internet connection apart from Reliance Jio. Fast forward to 2023, and the product hasn't made its way to the Indian markets even after six years of the announcement. But since BCCI had given digital streaming rights to Jio Cinema, the company is set to launch the product soon in India.
Previously, Reliance group's Sports18 channel had received the streaming rights of IPL 2023. Since the app will stream IPL for free, it plans to increase the number of audiences. The app has already received many users through FIFA 2022 streaming. But since cricket is more prevalent in India, the company aims for a viewership of over 500 million by streaming in 17 regional languages. The telecom giant expects the Jio media cable would help achieve its targets.
Is Jio Media Cable a Strategy to Increase Views in IPL 2023?
Experts believe the launch of Jio Media Cable to be part of Jio's strategy to increase the number of audiences using JioCinema to watch IPL this year. There is a large number of mobile users in India who advertisers have targeted.
Rammohan Sundaram, Country Head and Managing Partner, Integrated Media, DDB Mudra Group, said that even though people would stream IPL 2023 using Jio Cinemas initially, later, they would switch to watching any other shows on TV. The public is more comfortable watching on TVs than on smartphones.
Hotstar was streaming IPL in India, which was only available for its paid subscribers in HD resolution. Streaming IPL in 4K resolution for free in India would be revolutionary, and Jio media cable would boost the telecom network. Niti Kumar, Starcom India's COO) said that it will offer a better viewing experience for people who don't have any smart TVs and people who still use DTH connections.
She added that it would be widely accepted only if Reliance distributes the product affordably and efficiently. Ms Kumar also adds that the advantage of Jio media cable is that it doesn't require additional connectors for connecting to old TVs, unlike Amazon Firestick, Chromecast and other products. Kumar wants Jio to price the product similarly to the sports pack of DTH subscriptions to make it worth it.
Reliance is yet to announce the pricing or distribution of the product despite IPL 2023 being a month apart. Reports show the product will be priced between Rs 500 and Rs 2000. The company has also collaborated with various influencers to promote the product.
The media cable would help to earn more revenue because it increases viewership. People would also be required to recharge with special data plans as standard 2GB won't be sufficient for streaming matches in 4K. The increased mobile data recharges and viewership might help them to cover the cost of streaming matches free.
What are your thoughts about Jio Media Cable? Please let us know your opinions in the comments section.