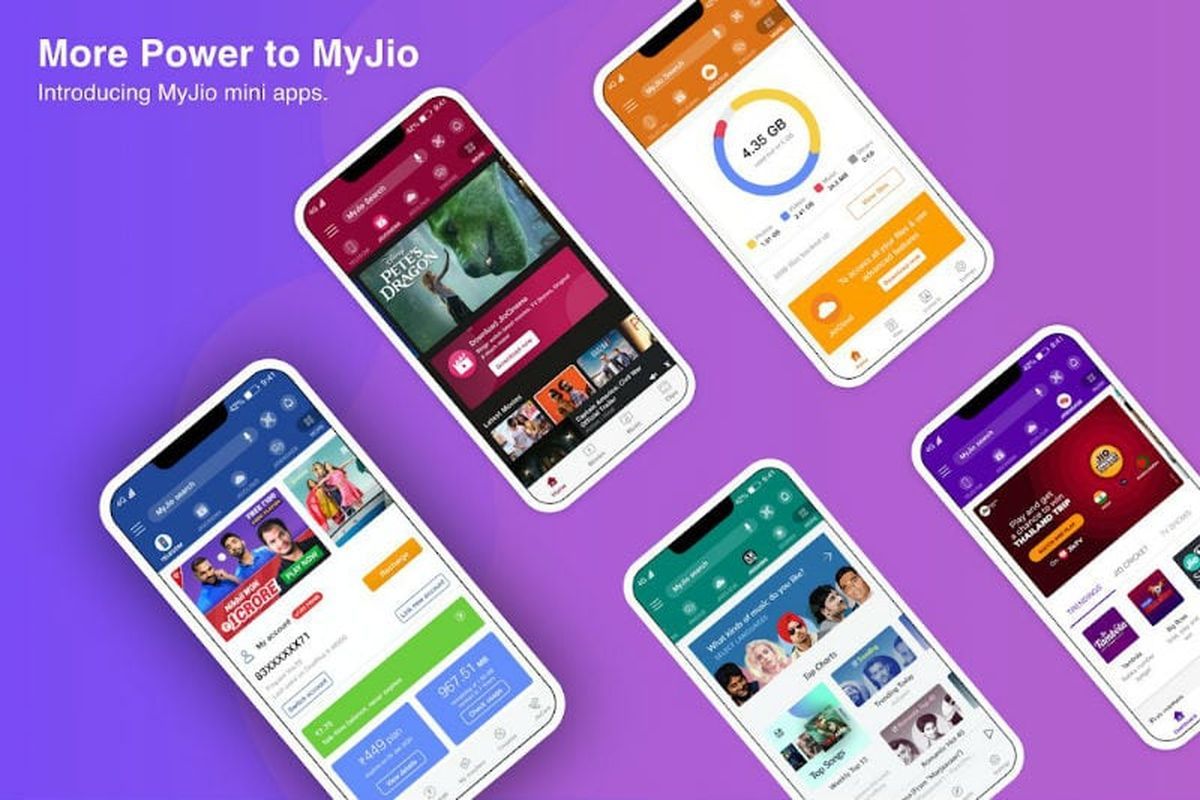 The majority of the telecom companies in India have their own self-care apps that streamline processes like recharges and streaming content in the best possible way. While companies like Bharti Airtel have a single app that allows its users to watch its Airtel Xstream app content without the need to download it alongside, the same can certainly not be said about Reliance Jio. As it turns out, the company has finally decided to follow the footsteps of Airtel and has come up with a one-stop solution for its customers – Jio Mini Apps. Let's find out as to what the Jio Mini Apps have in store for us.
Reliance Jio Unveils Jio Mini Apps – Added Jio Apps to the MyJio App Platform
Reliance Jio has a big bunch of apps aimed to provide its users with the best possible content. The company has apps like JioTV, JioEngage, JioCinema, JioSaavn, and many more. Before the introduction of the Jio Mini Apps, the users had to download each individual app in order to make use of its content. This could potentially turn out to be a disaster for the users who owned a smartphone with low internal storage, or low resources in general. Well, not anymore. With the Jio Mini Apps, users will be able to make use of other Jio apps within the MyJio app. The 'mini-apps' will be located on the top of the home screen.
Also Read: Jio Mart to Sell Mobile Phones and Electronics from January 26, Many Products Including Pharmacy in Pipeline
The first tab will still be related to telecom, which will be used to access the information related to your account – current plan, data used, data left, remaining validity, and so on. You won't find much of a change in the first tab. Besides that, however, there are the newly added mini-apps like JioCinema, JioCloud, JioTV, and more. As said, you don't need to install these apps now. There, however, appears to be a minor glitch in the Jio Mini Apps as of now – the JioTV mini-app is currently not working properly, and if clicked, it redirects the user to the Google Play Store. Though strange, we have reasons to believe that it could be the result of a bug or maybe, this particular portion of the Jio Mini Apps is still under development.
But (yes, there is a 'but'), before you start getting too excited, you should keep in mind that the Jio Mini Apps just offer basic functionalities and features, and in order to enjoy the full features of the apps, you would still have to download them from the Google Play Store.
What are your thoughts on the Jio Mini Apps? Do let us know in the comments section below.