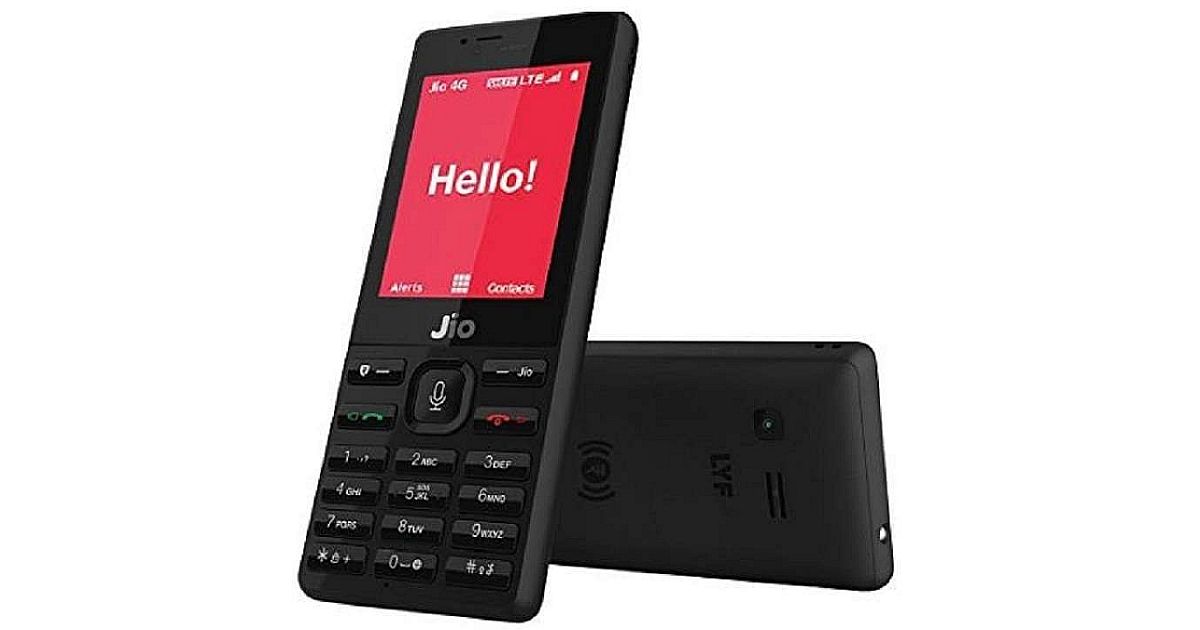 As part of its plan to ensure "total digital inclusion for all Indians," Reliance Jio has a new offer to make Jio Phones more accessible and affordable. This new one-time offer is called the Jio Phone Diwali 2019 Offer, and it brings the price of the Jio Phone down to just INR 699 against its regular retail price of INR 1,500. The offer is said to last from Dussehra to Diwali, and the telecom is promising many more benefits worth INR 700.
Mukesh Ambani, Chairman and Managing Director of Reliance Industries Ltd., explained in a statement that the new strategy is meant to ensure no Indian is deprived of affordable Internet. By bringing the Jio Phone's price down and offering all the additional benefits, the company says that it is investing INR 1,500 for every individual "from the Bottom of the Economic into the Internet Economy."
Jio Phone Diwali 2019 Offer: Details
By bringing the price of the Jio Phone down to INR 699, potential customers are getting a discount of INR 800 without any attached conditions and terms such as having to exchange your old phone. As part of the Jio Phone Diwali 2019 Offer, the telco will also be offering data benefits worth INR 700. This will be in the form of additional data worth INR 99 that an individual will receive for the first seven recharges they make.
By making the Jio Phone more accessible, many underprivileged citizens shall finally be exposed to all of the services Jio offers including entertainment, payments, e-commerce, learning and education, bookings for buses and trains, and many more.
JioPhone: Specifications, Features
The Jio Phone is a 4G-capable feature phone that runs KaiOS and offers quite a few popular services such as Facebook, YouTube, WhatsApp, and ZEE5. Major brands such as TCL and Google have invested in this OS, ensuring reliability and support for the platform. While the included applications don't offer the same number of features as their smartphone counterparts, they certainly get the job done when it comes to getting people connected to the outside world via the Internet.
Being a feature phone, the Jio Phone offers a non-touchscreen 2.4-inch display with a 320 x 240 pixel resolution. The handset offers a 2MP rear shooter accompanied by a 0.3Mp front-facing camera. The phone makes use of a dual-core processor that is paired with 512MB of RAM and 4GB of internal storage. You can certainly get more storage space on the phone by utilizing the included microSD card slot. Other than access to 4G VoLTE, you have Bluetooth and Wi-Fi. This dual-SIM handset comes with a 2000mAh battery that is rated for 12 hours of talk time.