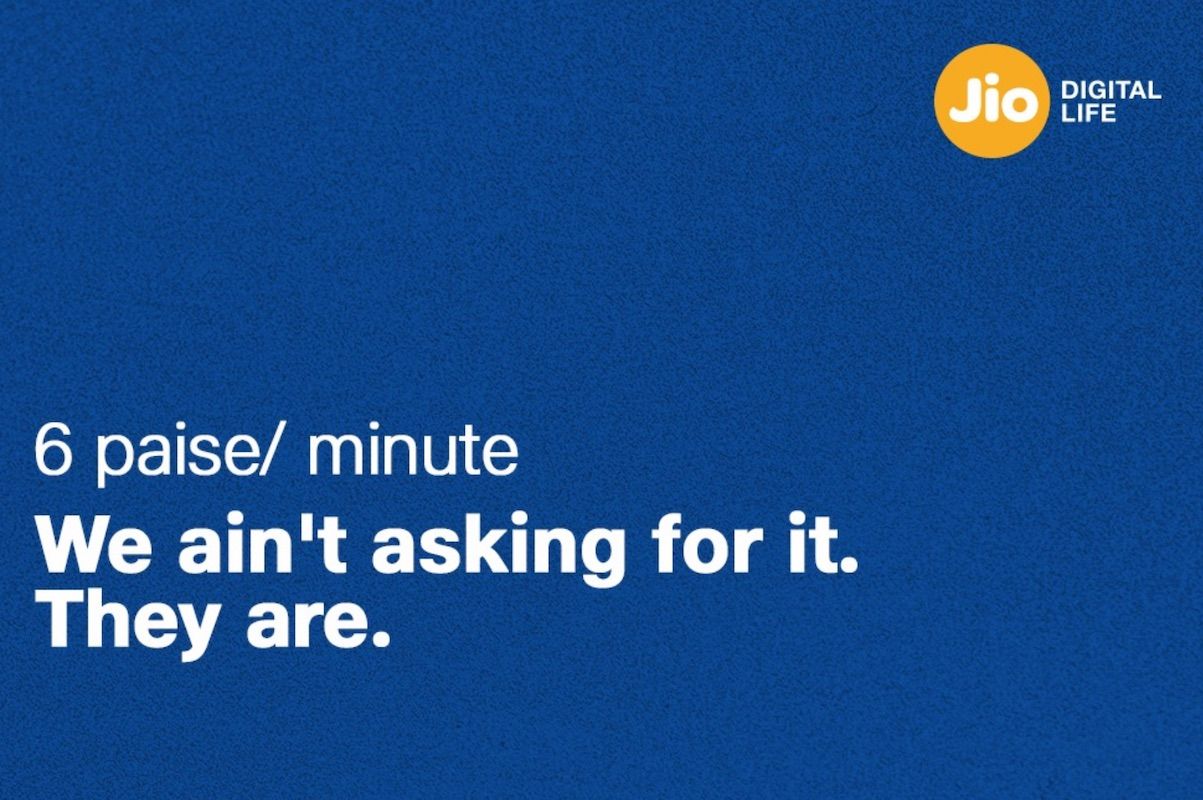 Reliance Jio has received a significant amount of flak over the past week after it decided to charge users 6p/min for making calls to other operators in the country. Back in 2016, Jio had proclaimed that customers would never have to pay a single penny to make calls within India – even for calls made to other networks. The free calls offer, coupled with the ridiculously low-priced data plans, enabled Jio to become one of the largest cellular operators in the country. In fact, it played a crucial role in T-Series overtaking PewDiePie as well. What Jio had not revealed at the time was that their decision to keep inter-operator calls free was based on the Indian telecom regulatory body TRAI's (Telecom Regulatory Authority of India) decision to doing away with something known as IUC (Interconnect Usage Charge) beyond January 1, 2020. And as things stand right now, the TRAI has decided to continue with IUC for the foreseeable future much to Jio's chagrin. This led to Jio deciding to reverse their original decision to offer free outgoing calls from their network to other carriers. Starting October 10, Jio started charging 6p/min to all outgoing calls made to other networks.
What is IUC?
To explain things in brief, IUC is a cost that one operator pays to another when one makes an inter-network call. As per the terms of IUC, Jio is liable to pay an amount to Airtel (or Idea or Vodafone) for every call that goes from their network to the other network. The same is applicable for Airtel and other operators who are liable to pay Jio for any calls that originate from their network and goes to Jio.
While all this looked good, with Jio charging no money from its consumers for calls and the other networks charging their own users for making calls to Jio, there was a huge disparity in the number of calls made from Jio compared to the number of calls that they received from other networks. Because calling from Jio to any other number is free, users from other operators gave missed calls to Jio numbers following which the Jio user called back. This resulted in Jio paying a large sum of money to these operators in terms of IUC charges, while the other networks did not have to pay as much to Jio because of the lower number of calls that orginated on their network to Jio.
Jio resorts to trolling
Days after Jio decided to charge users for making outbound calls to other networks; they embarked on a social media campaign in a bid to explain their rationale behind going back on their promise of lifetime free calls. To do so, the company put up infographics and a couple of videos on their social media pages trying to explain their decision to consumers which was pretty much what we had expected Jio to come up with given their past social media record.
On Saturday though, Jio's social media pages – which isn't really known for its wittiness – uploaded a series of images directed at rival networks. They were direct in their attack. All the big three operators (Vodafone, Idea, and Airtel) were targeted. While Voda was referred to as 'Who-duh-phone.' Airtel was renamed to 'Air-toll.' Idea's famous catchphrase was modified from 'What an Idea, Sirji' to 'Why this Idea, Sirji.' The Internet had a field day laughing at these jokes. Jio also did not shy away from using the color schemes that these other operators are famous for using – you know, yellow for Idea and red for Vodafone and Airtel.
Take a look at the images below.
However, what made things even more interesting was when Airtel's official Facebook handle replied to Jio's taunt and told Jio, 'You look cute in our colours.' At the time of drafting this article, that comment alone has managed to garner over 1K likes. The comment and the post are both live at the time of publishing this.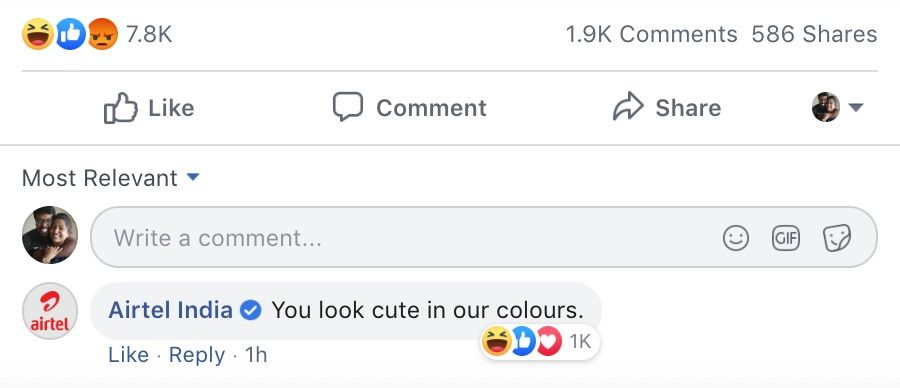 As India's largest telecom operators spar over IUC charges, the spectacle has now left the confines of courtrooms, boardrooms, and newspapers — to social media. All said and done, who do you think won the first round of this social media fight?