Highlights
Reliance Jio True 5G is now available in Bihar and Chhattisgarh.
Reliance Jio True 5G services are available in more than 100 Indian cities.
Reliance Jio True 5G services can provide up to 1 Gbps+ download speed to its customers.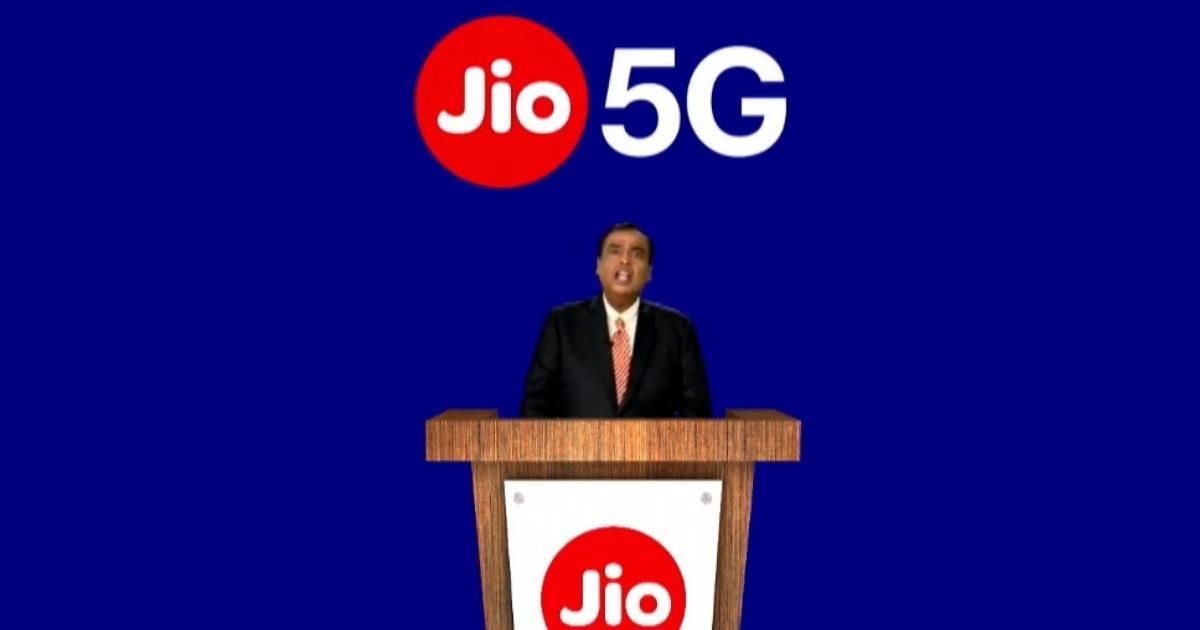 Reliance Jio has launched its True 5G services in Bihar and Chhatisgarh on the occasion of Makar Sankranti. The telecom operator has so far launched services in more than 100 cities and plans to cover all major cities by the end of this year. This clearly shows that Jio is on track and will provide True 5G services within the given timeline.
Notably, Jio True 5G services are now available in the states of Chhatisgarh (in Durg, Raipur, and Bhilai) and Bihar (in Patna and Muzaffarpur). Notably, the customers in these cities will be invited under the Welcome Offer, where they will get unlimited data and 1 Gbps+ speed without any extra cost. In case, you are looking for all cities where Jio True 5G is available, then here is a list.
Jio True 5G Cities Availability: Details
| | |
| --- | --- |
| Date | Jio True 5G Cities |
| October 4, 2022 | Kolkata, Delhi, Mumbai, and Varanasi |
| October 22, 2022 | Chennai and Nathdwara |
| November 10, 2022 | Bengaluru and Hyderabad |
| November 11, 2022 | Faridabad, Noida, Gurugram, and Ghaziabad |
| November 23, 2022 | Pune |
| November 25, 2022 | 33-disctricts of Gujarat |
| December 14, 2022 | Ujjain temples |
| December 20, 2022 | Guruvayur temple and Kochi |
| December 26, 2022 | Guntur, Tirumala, Vishakhapatnam, and Vijayawada |
| December 28, 2022 | Aurangabad, Chandigarh, Mohali, Panchkula, Zirakpur, Kharar, Derabassi, Lucknow, Trivandrum, Mysuru, and Nashik |
| December 29, 2022 | Bhopala and Indore |
| January 5, 2023 | Bhubaneshwar and Cuttack |
| January 6, 2023 | Jabalpur, Gwalior, Ludhiana, and Siliguri |
| January 7, 2023 | Jaipur, Jodhpur, and Udaipur |
| January 7, 2023 | Tirupati, Nellore, Kozhikode, Thrissur, Nagpur, Ahmednagar, Agra, Kanpur, Meerut, and Prayagraj. |
| January 15, 2023 | Udupi, Kalaburagi, Bellary, Raipur, Durg, Bhilai, Patna, Muzaffarpur, Ranchi, Jamshedpur, Rourkela, Brahmapur, Kollam, Eluru, and Amravati |
It is worth noting that Jio 5G network services are based on standalone technology and are available in more than 100 cities in India. The True 5G services launched on October 4th, 2022. In addition, the telecom operator has launched Rs 61 plan for its customers. This plan offer 6GB of 5G data; however, speed will be limited to 64kbps once the given data ends and lasts until the active prepaid or postpaid plans validity.
This newly launched plan works with Rs 119, Rs 149, Rs 179, Rs 199, and Rs 209 prepaid packs; however, you should have received Jio's Welcome Offer. The company offers 5G services under Welcome Offer; however, Jio does not provide any extra data if any join its network.
Also Read: Reliance Jio True 5G Available In 94 Cities; Plans To Expand Services By 2023 End
Airtel 5G Plus Services In India
Meanwhile, Airtel launched 5G Plus services in 5G services in Agra, Meerut, Gorakhpur, Kanpur, and Prayagraj. The 5G Plus services are already live in Lucknow and Varanasi. The telecom operator has also launched 5G Plus services in Shilong; however, the company said that the services will be available in a phased manner as it constructs the network. Besides, the telecom operator recently announced that it has more than 1 million 5G customers on its platform. So far, the company has launched its 5G services in more than 30 cities in the country and is expected to cover all circles by March 2024.