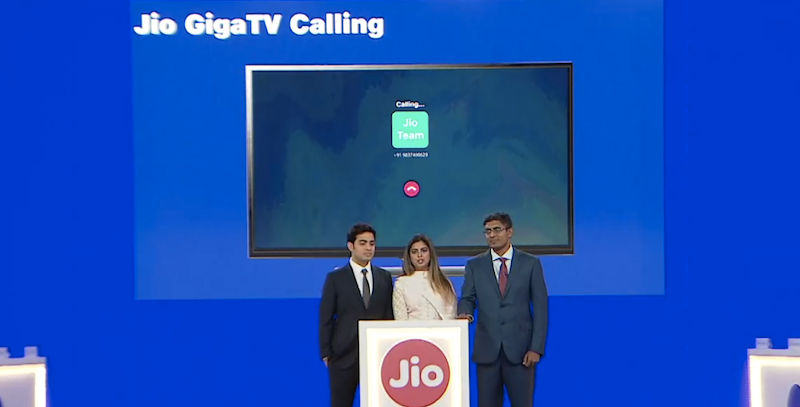 Reliance Jio and Zee Entertainment stand-off over pricing have finally come to an end. The two have just signed a deal. According to which Zee's content portfolio will now be available to JioTV users. This includes Live 37 TV channels of Zee including the popular SET and SAB. JioCinema app will play ZEE5 content. This will include ZEE5 Originals, TV shows, movies, music videos, kids and lifestyle shows, and plays. According to an official press statement, 227 million Jio subscribers will get to enjoy uninterrupted varied content from Zee Entertainment effective immediately. The video content that will come to Jio subscribers will be absolutely free.
Benefits of Reliance Jio and Zee Entertainment Content Partnership
Jio – Zee alliance makes it the biggest content partnership till date. Jio subscribers get 37 Live TV channels on their JioTV app. They also get to enjoy Zee Entertainment's OTP app ZEE5's content on JioCinema and that too at no extra cost. This includes the exclusive access to app's extensive content library which covers VOD network, Originals, and aggregated digital video content.
According to the official statement from Reliance Jio, "The alliance aims to leverage Zee's rich and hugely popular content portfolio and nationwide reach of Reliance Jio to serve customers with exciting and innovative content solutions." The Zee content will be available to Jio subscribers with immediate effect.
With this deal, Zee Entertainment will get an immediate audience of 227 million Reliance Jio subscribers for its content.
ZEE5 Content Portfolio
To compete with original content producers and aggregators like Amazon Prime Video and Netflix, Zee's OTP app ZEE5 has a stable of Originals to attract its domestic audience. To expand its reach, it offers video content in 12 Indian languages.
ZEE5 Originals, music videos, movies, TV shows, kids and lifestyle programming, plays, and more is available on ZEE5. Like other digital content providers, ZEE5 subscription is available at a monthly fee, but Jio subscribers get it for free.
According to Amit Goenka, Zee International, and Z5 Global CEO, the company is extremely glad about its deal with Reliance Jio. He mentioned that as content creators the main goal of the company is to create a content that is rich and engaging. Their objective, as per Goenka, is to tailor the content as per its pan-India and global audience's liking.
He added further that with this deal Reliance Jio has been able to increase the value of its offerings to its subscribers. Goenka said that they are extremely glad to further this association.
ZEE5 on Xiaomi Mi TV as well
After reaching millions through JioTV, ZEE5 will now be available to 5 lakh Mi TV users as well. Xiaomi Mi TV runs on content-heavy PatchWall interface.