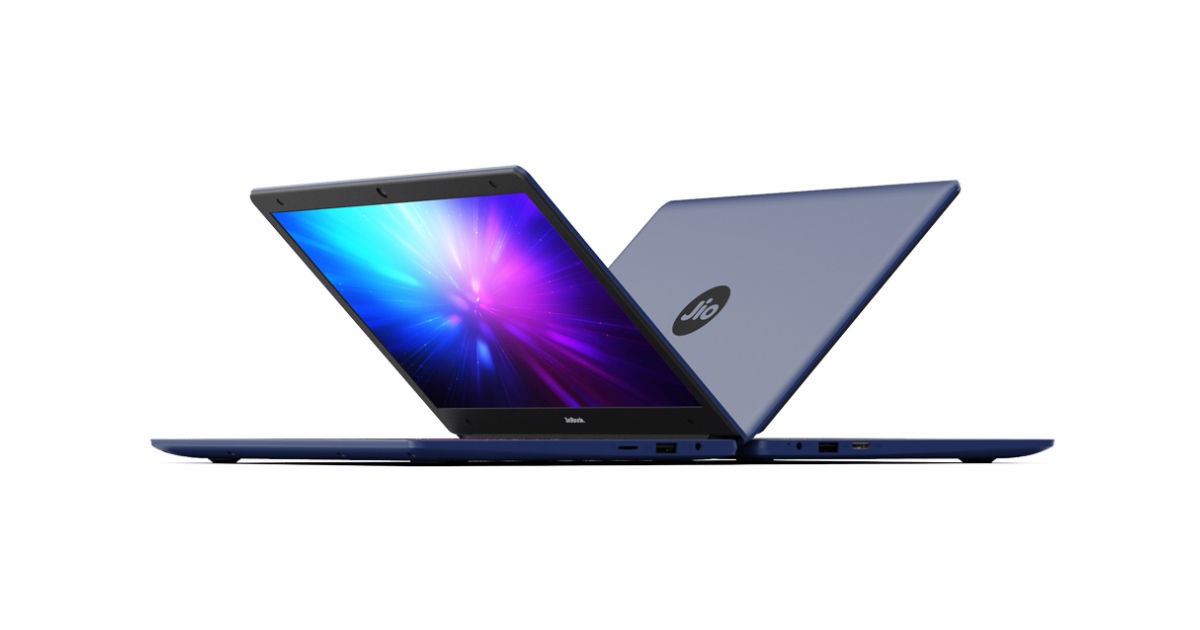 Reliance Jio, one of India's leading telecom operators, has quietly launched the JioBook budget laptop in India. The JioBook is the company's first budget laptop aimed at offering affordable access to large-screen devices and applications that come along with it. The JioBook is not a Windows laptop but instead, it runs Android software.
Jio's first laptop was previously listed on the GeM website for Rs 19,500. However, the company has launched its budget laptop in India at an even more affordable price. Customers can get the laptop for an even cheaper price by using various bank cards during the purchase. Let's take a look at the Reliance Jio JioBook price in India, specifications and other details.
JioBook Price in India and Specifications
Reliance has launched the JioBook in India with a single storage configuration. The entry-level laptop has only 2GB of RAM with 32GB of storage. There is an option to increase the storage up to 128GB via a microSD card. Keep in mind that since the laptop runs a forked version of Android, applications might not be as heavy or large in size compared to a Windows laptop.
The JioBook price in India is set at Rs 15,799. Customers with Axis, Kotak, ICICI, HDFC, AU, Indus IND, DBS, YES, and other major bank credit cards can claim a 10 per cent discount on top of the launch price.
Coming to the new features and specifications, the Jio laptop has an 11.6-inch display. The screen has an HD resolution of 1366 x 768 pixels. The bezels around the screen are not as thick.
Jio is using Qualcomm's fairly old Snapdragon 665 SoC, which was a fairly popular budget SoC in smartphones launched in 2019 and 2020. The SoC is paired with an Adreno 610 GPU. In case the laptop heats up, there is a passive cooling mechanism for heat dissipation.
Jio's laptop comes with 32GB of eMMC storage. The laptop has a slot for storage expansion of up to 128GB via a microSD card. It also packs a 5000mAh battery. The company claims that its budget laptop will offer up to eight hours of battery life on a single charge.
The JioBook laptop runs on the company's JioOS, which is optimised to be working smoothly on budget devices without requiring superior hardware. Although the Jio laptop does not run Windows, Microsoft is providing support for applications on the laptop. JioBook will come with JioStore pre-installed for users to install third-party applications.
The laptop also supports a 4G SIM card, Bluetooth 5.0, and Wi-Fi and features an HDMI port. There are dual speakers, a 3.5mm headphone jack and a 2MP webcam at the top of the display. Lastly, the Jio laptop weighs about 1.2kgs. What are your thoughts on the new Jio laptop? Let us know in the comments below.