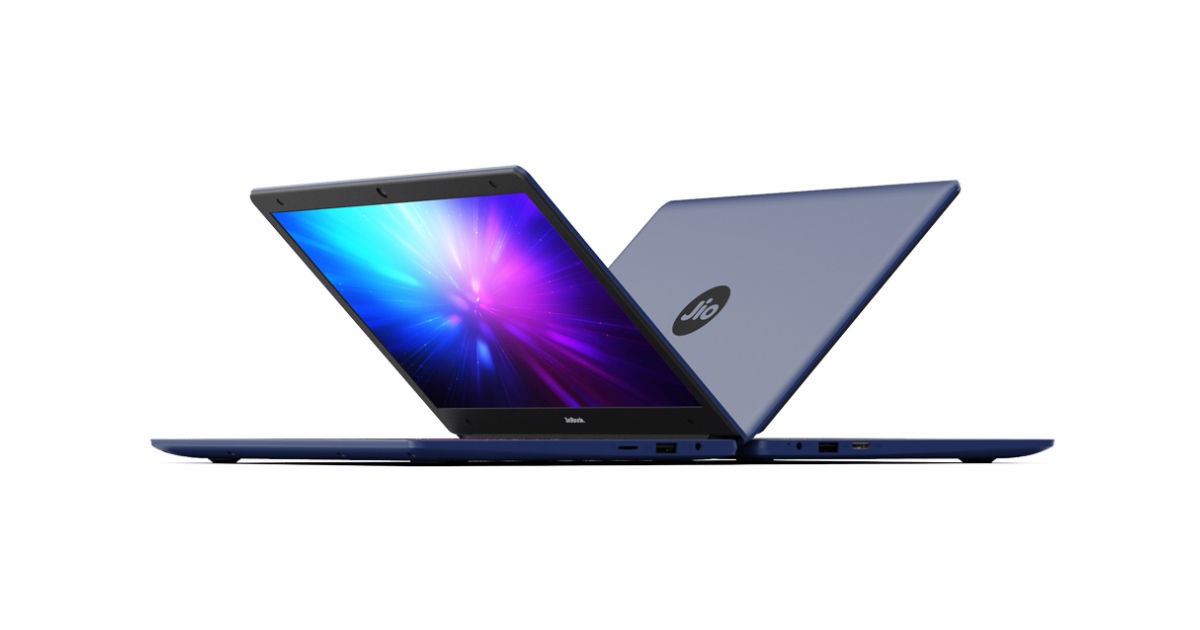 Reliance Jio has launched its first laptop in India. The company has launched the JioBook 4G laptop as its new budget offering for the Indian market. Jio has partnered with Qualcomm and Microsoft to unlock some features and provide app support on its new affordable laptop under Rs 20,000. It features a Qualcomm Snapdragon chipset and not an Intel or AMD chipset that we see on several Windows laptops in India. In fact, the JioBook is not a Windows laptop. The machine runs on Android and has a layer of Jio's custom skin tuned for the laptop.
The JioBook was previously listed on the GeM website for a higher price. However, customers can now purchase the budget laptop for a slightly lower price. Let's take a look at more details about the Reliance JioBook price, specifications, features and other details.
Reliance JioBook Price in India
The JioBook has been launched in a single storage configuration in India. It is available for purchase with 2GB of RAM and 32GB of storage. The JioBook can be purchased via Reliance Digital Online and Offline Stores. It is priced at Rs 15,799. The price is also lower than the one listed on the GeM website a few weeks ago. Jio's budget laptop was available for retailers for Rs 19,500.
On top of the listed Rs 15,799 price tag, customers with ICICI, HDFC, Kotak, Axis, AU, Yes, DBS, IndusInd and other major banks can claim up to a 10 per cent discount on the Jio laptop. It is available in a single Dark Blue colour option.
JioBook Specifications and Features
For the price tag of Rs 15,799, the JioBook comes with an 11.6-inch display with an HD resolution of 1366×768 pixels. The screen has a standard 60Hz refresh rate and comes with fairly thick bezels around it. Jio has not revealed any details about the laptop's display brightness.
The laptop features a 2MP webcam on the top bezel. There is also a SIM slot for using your 4G SIM card. The laptop comes with dual 1.0W speakers, two USB ports and a 3.5mm headphone jack.
The Jio laptop has a Qualcomm Snapdragon 665 SoC. The chipset was launched in 2019 and is based on an 11nm process. It is paired with 2GB of RAM, which might feel less even for an entry-level device. Jio claims that it has optimised the device with its JioOS skin, which is based on Android. The company has also worked with Microsoft to offer support for applications on the Jio laptop. If you are concerned about the 32GB internal storage, there is a microSD card slot for memory expansion up to 128GB.
The company has also packed a 5000mAh battery in the laptop and claims to offer up to eight hours of battery life on a single charge.
JioBook at Under Rs 20,000: Who Should Buy?
Based on the hardware being offered, it is clear that the JioBook is not for intensive tasks or gaming. The laptop is instead targeted towards users who want their first laptop or even an affordable laptop for e-learning requirements. Students can use the laptop for its large screen, decent battery and support for third-party applications which can be downloaded from the Jio Store.
The laptop can also be used for basic web browsing requirements. We do not recommend buying the JioBook for gaming. You can instead buy a tablet, like the recently launched Redmi Pad (Review), which starts at Rs 14,999.