Highlights
Jio Cinema subscription consists of only one plan as of now.
Voot Select subscribers will get a unique promo code, which offers discounts.
Jio Cinema will offer HBO shows like Silicon Valley, Game of Thrones, The Last of Us, and more.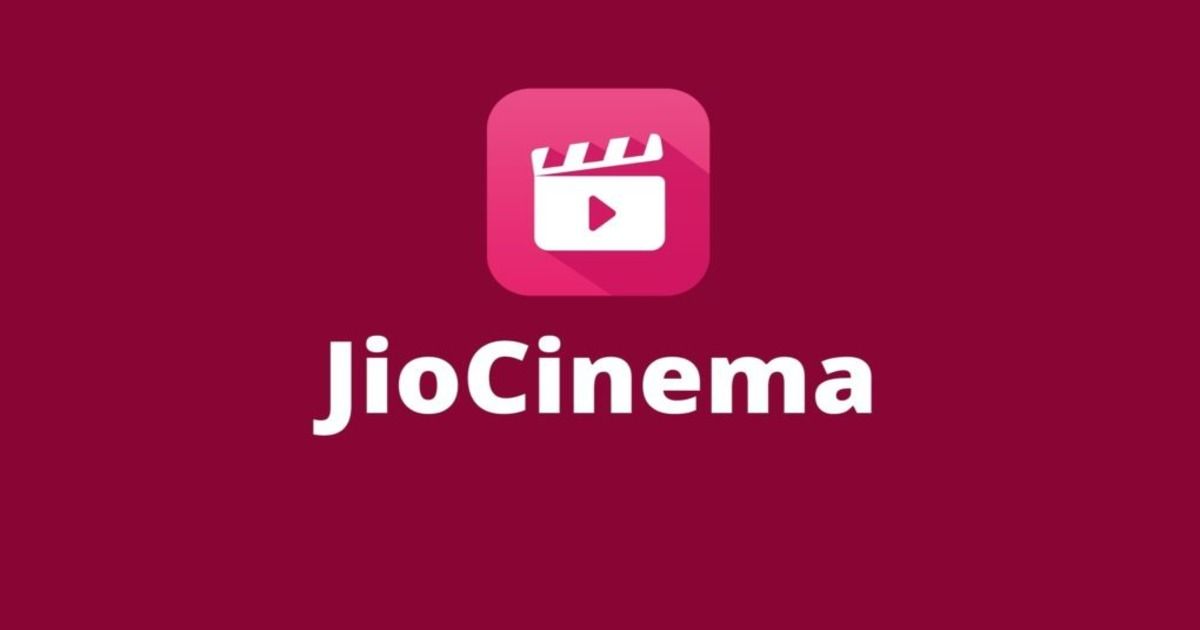 Jio Cinema has been in the news for the past few months in India. The Reliance-owned platform streamed the FIFA World Cup last year and this year, the Jio Cinema platform is also streaming the ongoing Indian Premier League and setting new records as each game passes. Jio Cinema app and website have been streaming IPL 2023 for free of cost without any subscription for all users (including non-Jio users).
However, in the past, we had seen multiple reports stating that the company is bringing a paid subscription to the platform. Now, the premium subscription plan is live and unlike the past reports which suggested multiple plans, the company is offering only one premium plan to start with. Let us take a look at the Jio Cinema subscription plan in detail.
Jio Cinema Premium Plan Launched
Jio Cinema's premium plan will cost Rs 999. This is the only plan that's on offer right now. For Rs 999, the Jio Cinema premium subscription will be valid for 12 months. The app/website can be accessed from any device including phones, tablets, smart TVs, and computers. Premium subscribers will also get access to the highest video and audio quality. The subscription supports streaming on up to 4 devices simultaneously.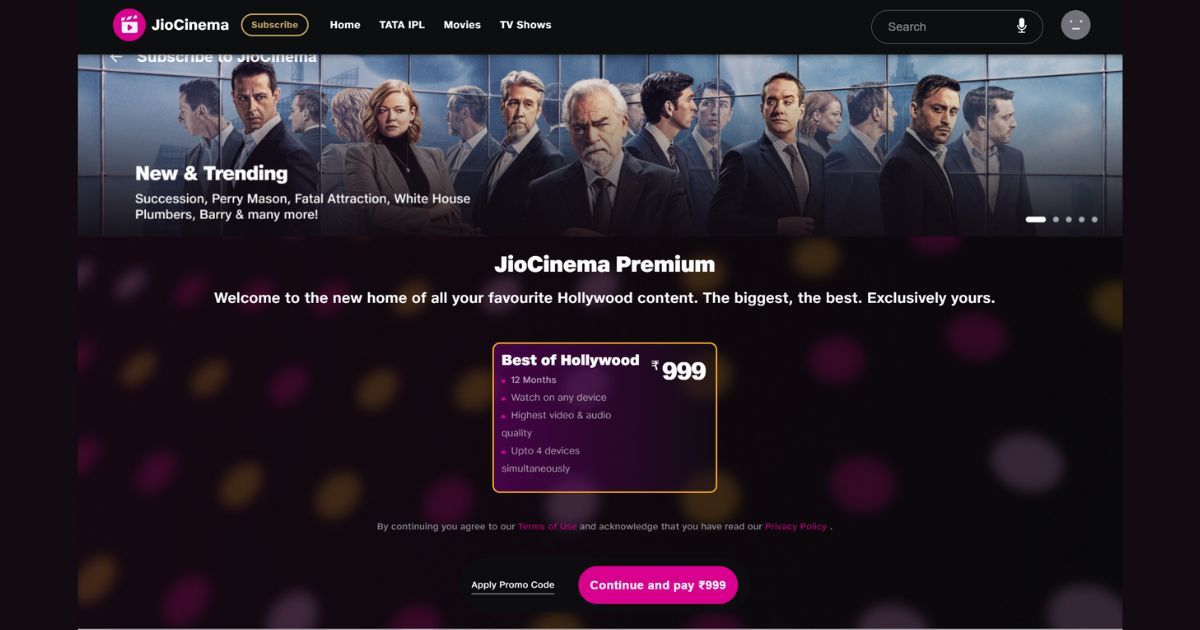 As for the content goes, the Jio Cinema platform will bring new and trending shows such as The Last of Us, House of Dragons, Game of Thrones, The White Lotus, Big Little Lies, Halo, The Offers, Silicon Valley, Succession, Perry Mason, Fatal Attraction, White House Plumbers, Barry and much more. In terms of movie collection, there are movies like Harry Potter (full collection), Wonder Woman, Batman vs Superman: Dawn of the Justice and more. Reality shows such as Last Week Tonight with John Oliver, Love Island, Temptation Island, Big Brother and more are also included.
Jio Cinema Premium Key Highlights
Price: Rs 999
Validity: 12 Months
Highest video and audio quality
Supports up to 4 devices simultaneously
Premium and Exclusive content collection
Original collection
Interested users can already head to the Jio Cinema app or visit https://www.jiocinema.com/subscription/plans and subscribe to the plan. However, as of now most of the content remains free including IPL 2023 streaming. A few weeks ago, Reliance and Warner Bros signed an agreement to bring WB's content to the Jio Cinema platform.
Previously, all the HBO content was available on Disney+ Hotstar. However, starting this week, the whole collection will now move to Jio's platform. The website also mentions that Voot Select subscribers will get a special coupon code, which will offer a discount. So, if you are a Voot Select user already, make sure you check your Voot app and get the coupon, which will offer a discount on the subscription.
As of today, only a yearly plan is available, while the competition like Hotstar, Netflix and Amazon Prime Video offers monthly, 3/6 months plans. Soon, Jio Cinema is also expected to introduce a couple of other plans including the rumoured daily plans.