Highlights
Speculations are rife that Jio Cinema is acquiring Aha.
Aha is one of the biggest OTT platforms in Telugu states.
Jio is in direct competition with global OTT giants Amazon and Netflix.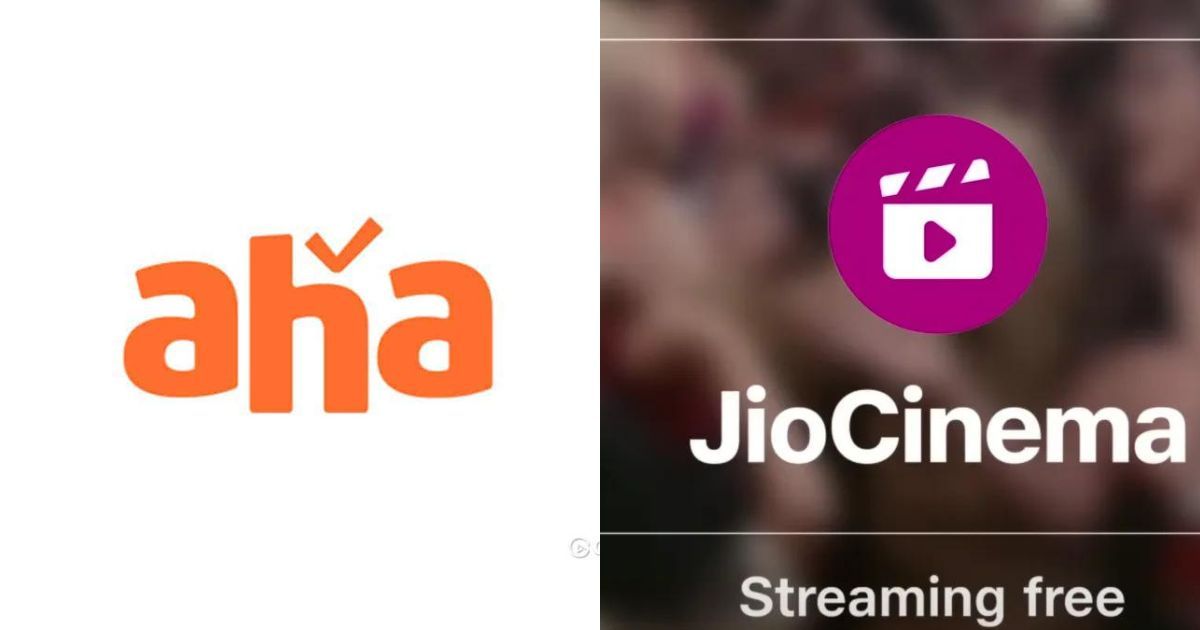 Recently launched Jio Cinema has been in the news for all the right reasons. It is slowly and steadily becoming bigger and bigger in the matter of content. HBO Max and Jio have just concluded a deal to broadcast all the original shows and movies of HBO on Jio Cinema's platform. And now, it is reported that the company is planning to merge the popular Telugu and Tamil-language OTT platform, Aha.
JioCinema Aha Merger Might Happen Soon
According to the latest report, JioCinema is in talks with Aha, the Telugu OTT platform, to acquire it like Voot Select. Aha enjoys a great fanbase in the Telugu states. This acquisition will aid My Home Group, which has been facing challenges in the media industry, as well as Jio Cinema, which will receive a sizable number of subscribers as a result.
After the deal is brokered Aha will be incorporated into Jio Cinema. It is also interesting to note that Jio and Aha were already in collaboration with each other for more than a year. JioSaavan, an audio OTT service of Reliance and Aha already partnered last year to provide users with their joint content.
The collaboration might give new users access to 250+ movies, series, and original shows like Unstoppable, Telugu Indian Idol, Bheemla Nayak, DJ Tillu, and many more on Aha, in addition to streaming more than 80 million audio tracks on JioSaavn.
The 2020 launch of Aha, promoted by Telugu actor Allu Arjun, claims to have more than 1.8 million paying users. Arha Media & Broadcasting, a joint venture between Geetha Arts and the real estate company My Home Group, is the owner of the OTT player.
How JioCinema and Aha Merger Might Create a Bigger OTT Platform
With the recent HBO integration, a sizable number of new users have signed up since the popular TV show "Succession" from HBO Max started streaming on Jio. Jio came into the limelight after it started broadcasting IPL games for free for all its users. Now that its activities have grown, the Reliance group wants to go head-to-head with Netflix and Amazon Prime in India.
According to some estimates that there are over 40 million paying OTT customers in India. However, it represents just a fraction of all Indian OTT viewers. A dozen or more regional businesses have just entered the race in India's video OTT industry, which already has more than 40 participants. And Aha Telugu is one of them.
As companies increase their investment in original shows and films to draw viewers and turn them into paying subscribers, a number of video OTT players have been unveiling larger content slates.
The streaming services have been moving to regional content, especially in Tamil and Telugu, to entice consumers from the smaller cities and towns of India, as many of the paying subscribers in the metro cities already pay for 2-3 OTT applications.
However, these are speculations and no official announcement is made as of yet. We will have to wait for the announcement. Watch out for this space to know the latest updates.