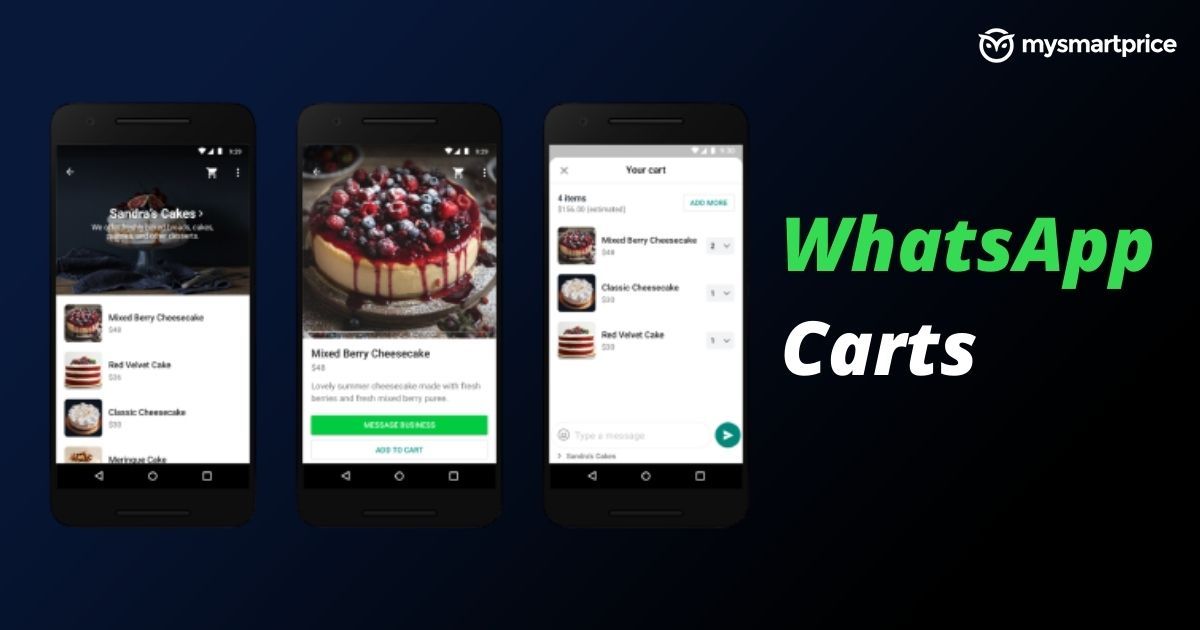 Mukesh Ambani-led Reliance Jio is planning to embed its JioMart platform into Facebook's WhatsApp within the next six months, two company officials told Mint. The move will make JioMart one of the many businesses taking advantage of the new WhatsApp Business features coming to the platform. These are the same features that caused WhatsApp to change its terms and conditions recently, causing unrest amongst many users. It has also led people to call for a boycott of WhatsApp and led to a surge in downloads for alternatives, Telegram and Signal. The new ToS inform users that WhatsApp will be sharing data from business interactions with Facebook and its partnering businesses.
JioMart will take advantage of WhatsApp's reach to gain marketshare
JioMart's integration with WhatsApp has been expected ever since Facebook announced an investment in Reliance Jio last year. JioMart was launched in May last year, specifically to take advantage of the pandemic driven surge in online grocery deliveries in India. While JioMart is still behind competition from Amazon and BigBasket, experts have often said an integration with WhatsApp could give it a quickfire way to gain a larger market share in India.
Integrating with WhatsApp Business will not only give JioMart a larger reach, but will also let it take advantage of the WhatsApp Pay platform. It's likely that the company will take advantage of Facebook Shops, which will be the driving force behind many business features on WhatsApp. Users will be able to interact with JioMart, see complete menus, place orders and pay directly through WhatsApp. Payments will likely be done using UPI, though all of these details are yet to be clarified by the company.
Mutually Beneficial: WhatsApp Pay may get a big boost too
Integration with JioMart should also be an important step for WhatsApp itself, which has just started building the WhatsApp Business platform. While the company has said it gets over 15 million users on WhatsApp Business every month, it's not truly ubiquitous yet. The WhatsApp Pay platform, which was recently approved for a bigger rollout in India, could also gain users through this integration. Facebook CEO, Mark Zuckerberg, had said earlier that India is a test bed for WhatsApp Pay and the company will look to take it to other countries from here.
It's worth remembering that as per WhatsApp's new ToS, interactions users have with JioMart will be available to Jio, Facebook, WhatsApp and other companies Facebook owns. The company will still encrypt chats with businesses, but can glean insights on user behaviour and other metadata from such chats. Private conversations remain outside the purview of such interactions.