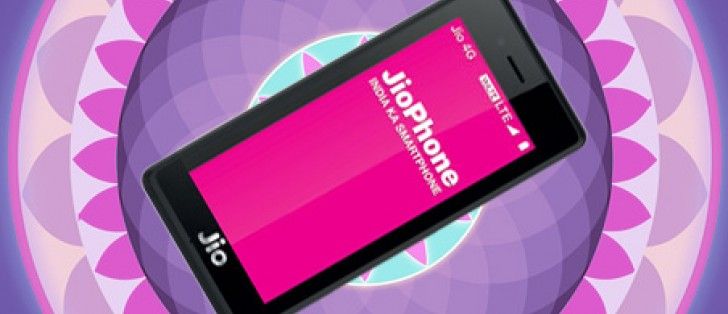 Reliance Jio caused a stir in the telecom sector by offering cheaper data and free voice calling. The company went ahead with its strategy by later launching JioPhone – an ultra-affordable 4G feature phone followed by the launch of JioPhone 2 that featured QWERTY keypad. Now, a latest report hints that Reliance Jio is gearing up to launch JioPhone 3 in June this year. The JioPhone 3 will be the first touchscreen phone by Jio clubbed with a comparatively larger display than previous models. Let's dig into more details concerning the upcoming phone.
Jio Phone 3 Alleged Specifications
Based on the information shared by an anonymous Jio executive, the upcoming JioPhone 3 will feature a 5-inch touchscreen display. It will pack 2GB of RAM and 64GB of inbuilt storage under the hood. This makes the JioPhone 3 way ahead of previous JioPhone models that packed a 2.4-inch screen with just 4GB of storage.
In the imaging segment, the JioPhone 3 will be settling for a 5MP rear camera and a 2MP front camera. For now, there is no information concerning the software on the phone. However, given its RAM capacity, we can expect it to either run KaiOS like previous JioPhones or go for Google's Android Go OS.
With such specs, the JioPhone 3 seems to be like any entry-level Android smartphone. We recently reported how Jio is planning to deploy 5G connectivity all across India by April 2020, which means that JioPhone 3 may come equipped with 5G support. It could also miss out on the support too as the company has 5G plans for next year and it may launch its 5G compliant phone after launching the service first.
Jio Phone 3 Expected Price in India, Availability
Reportedly, the JioPhone 3 will be priced around INR 4,500. Of course, the phone is a considerable upgrade over previous JioPhone models and the company will most likely launch it at a higher price. To recall, the JioPhone debuted at INR 1,500 while the JioPhone 2 carried a price tag of INR 2,999. Also, we can expect Jio to come up with an upgrade plan or an exchange plan for the existing JioPhone users.
Concerning the availability of the JioPhone 3, the phone will be entering the market around June 2019. As per this timeline, we can expect it to commence sale by August 2019. Reliance Jio could also bundle significant offers with the phone. Besides, we may even see the telco launching specific prepaid plans for the JioPhone 3 users as it did for the JioPhone users. The company could also bundle cashback offers for the JioPhone 3 buyers.
The report also stated that Reliance would be stocking the JioPhone 3 at its offline stores in July 2019 itself. The company will also be putting the phone up for pre-ordering in July 2019 and start shipping by August 2019. It will be available for purchase at Jio's official website, Jio stores, and Reliance Digital stores.
Well, it would be pretty interesting to see how the JioPhone 3 turns out to be. Going by its alleged specs and pricing, it seems to be good deal for the users who want a cheap touchscreen phone without much power.