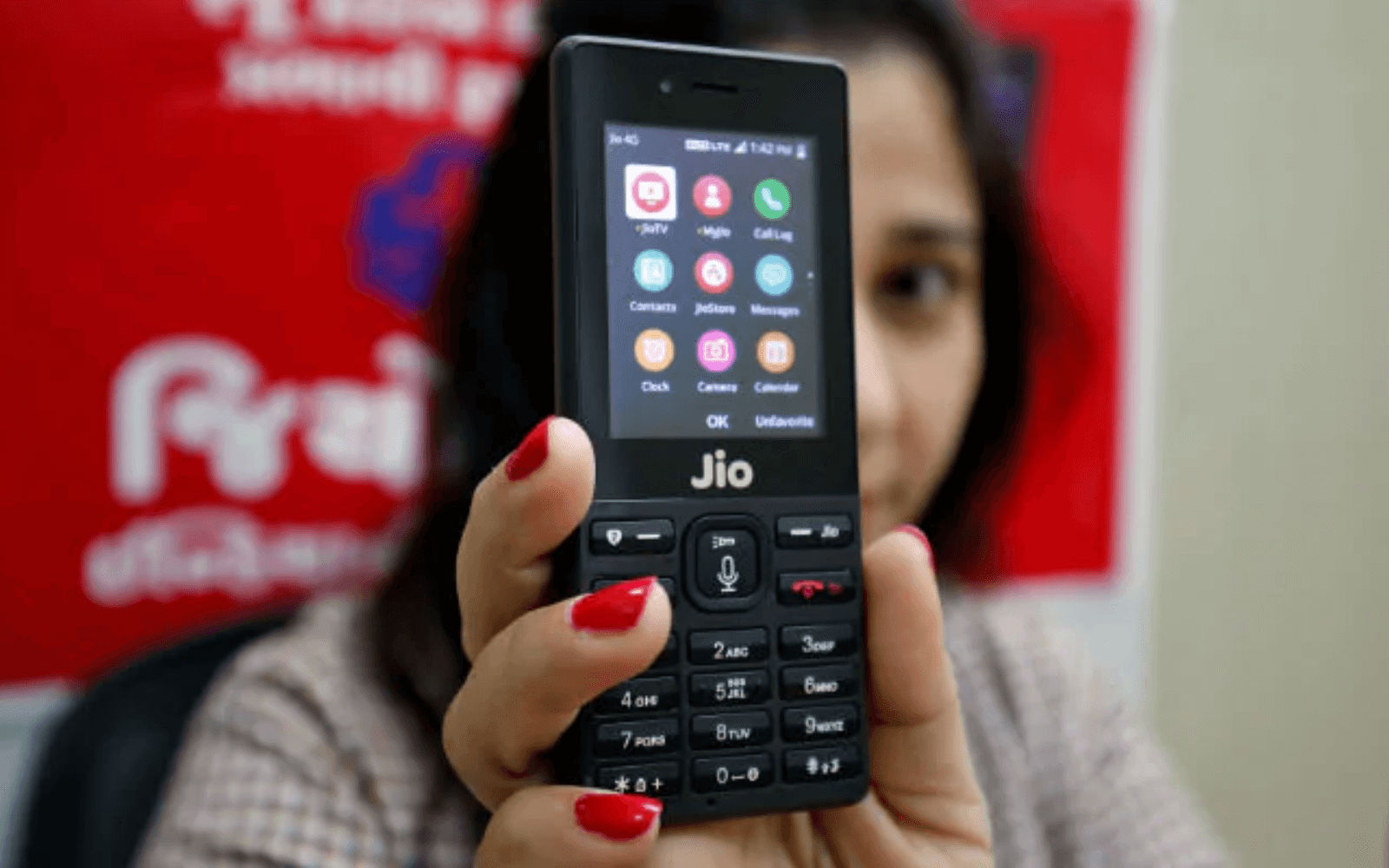 Update: The Wi-Fi Hotspot feature is currently under the final phase of testing and is expected to roll out to all Jiophones very soon.
The mighty popular JioPhone from Reliance Jio is now getting a new software update that will enable it to share its 4G data with other Jio Phones, smartphones and other devices such as laptops, tablets, PCs, and more. The data sharing feature is commonly found on almost all smartphones these days and is much-loved for its resourcefulness.
Ever since the onset of 4G, thanks primarily to Mukesh Ambani-led Jio, smartphone users have been open to sharing their data with friends using the Wi-Fi hotspot function, because 4G offers sufficiently high speeds to be able to connect multiple devices without slowing down the internet speeds.
If you do not own a JioPhone yet, here's one more reason why the device is a great 'smart feature phone'. Not just does it get internet applications via 4G data, it can now even share the data with laptops or other mobile devices. If you already own a JioPhone, head to Settings and look for the new feature.
Simple Steps To Activate Wi-Fi Hotspot on Your Jiophone
The update will add the new Wi-Fi Hotspot feature to your device, but it will be turned off by default, so you wouldn't know unless you go to Settings and look for it. In your Settings app, go to the Networks and Connectivity option, and click on Internet Sharing. Once the firmware is updated, you will see a new 'Wi-Fi Hotspot' option here, which you can turn on by tapping on it. You will then see the options to change the default name of your Wi-Fi hotspot, just like in a cable Wi-Fi. Change your hotspot name and password, and share your Jio 4G data with friends or your own devices as and when you like. The Wi-Fi Hotspot icon will show up in your phone's notifications panel once it is turned on.
The update may take some time to reach you, though, because this is an over-the-air (OTA) update and has just begun to roll out. Some users in India have reported getting the update, but many more will get it in the coming days as OTA updates are usually rolled out in batches.
Is JioPhone a 'Smart Phone?'
The JioPhone was launched in 2017 and it is now available for just INR 1,420 (on Amazon.in). It is a highly-affordable device that does the job of keeping you connected over a pan-India mobile network. But the appeal of the phone is more than just that.
Although technically a feature phone with no touchscreen, the handset has 4G data-based support for basic mobile internet applications, such as WhatsApp, YouTube, Swiggy, Ola, and a host of apps from the Jio ecosystem. Even if the JioPhone is technically not a smartphone, it certainly is a smart choice.