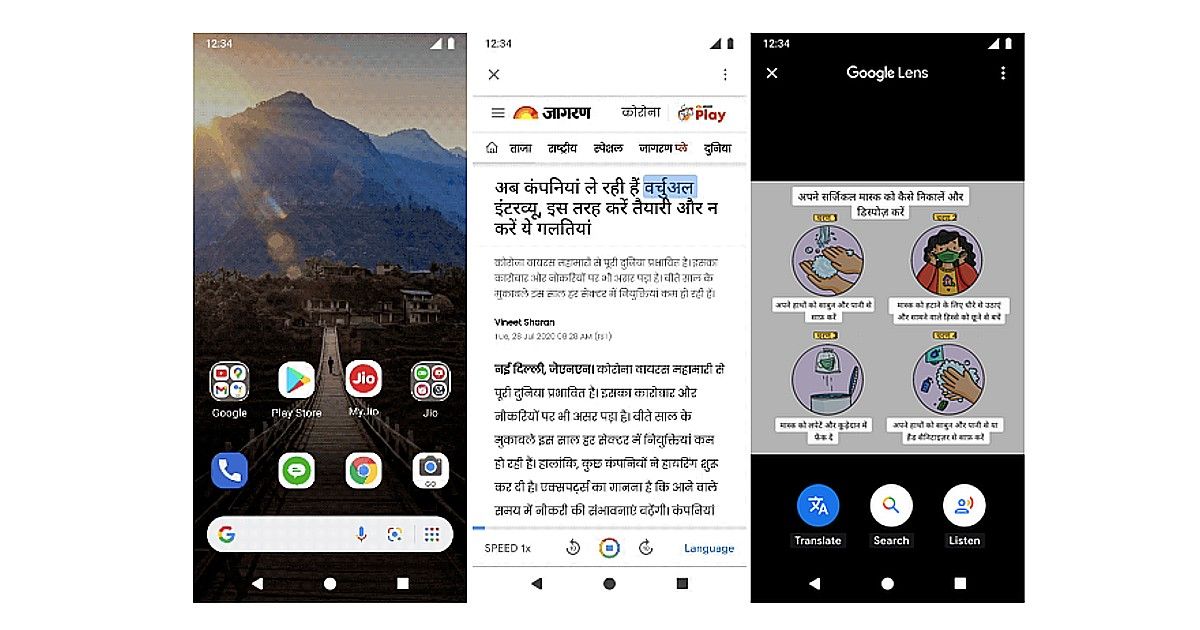 The JioPhone Next has been announced, and while its exact price and key specifications remain under wraps, it will not really be a big surprise if Reliance Jio exceeds expectations in terms of how they price the device. However, beyond pricing, the one key factor that will define how the JioPhone Next will work lies in the custom fork of Android that Google has built for the smartphone. In many ways, this version of Android is tailor-made for India, and is also not a pushover since Google has claimed seamless usability, the presence of the full Google Play Store and more with this version of Android. With all of this in sight, here's taking an early look at exactly what the India-spec version of Android brings to the table, and what would it mean for users.
Read Aloud mode for any app
One of the most interesting new features that Google has detailed in its India blog post is Read Aloud mode, which is now built directly into Android. With this feature, any user of the Android version that will run on JioPhone Next can simply open the multi-app view (or task manager), and tap on the 'Listen' button to have the Google Assistant read out what's written on the screen in a local Indian language. The demo showcased live readout of a Hindi webpage, but the language support will likely be broader than that.
Live Translate as an Android feature
Live Translate is the second most interesting India specific feature here. Using this, users will get a built-in feature that will allow them to live translate what's written on a webpage, or what's written on a billboard in front of them, directly to a local Indian language. This will help users understand languages that they are not adept at, and also help those with vision deficiencies. The feature, like Read Aloud, is built directly into this Android experience.
Google Assistant integrated with Jio apps
Google Assistant has now enabled App Actions for Jio apps and services. In simpler words, this means that users will now simply be able to ask the voice assistant to recharge their Jio number, or play a track to stream it through JioSaavn. The feature is also activated by default, and is therefore a streamlined and convenient service to use.
Partnership with Snap for Indian lenses
Google has also announced that as part of its enhanced camera experience that brings better night mode and better HDR mode to this version of Android, it has partnered with Snap to bring India specific filters directly into the Android camera app. This will help users to customise photos to their preference, and the presence of India specific filters will help them get localised content directly within their camera app.
Finally, the enhanced night and HDR modes are important because budget Android phones have never been reputed for their cameras. With these two enhancements, Google states that it will make for a better Android experience than ever before. Given the major focus on value that India has, this can be a big new feature that improves the budget phone camera experience.