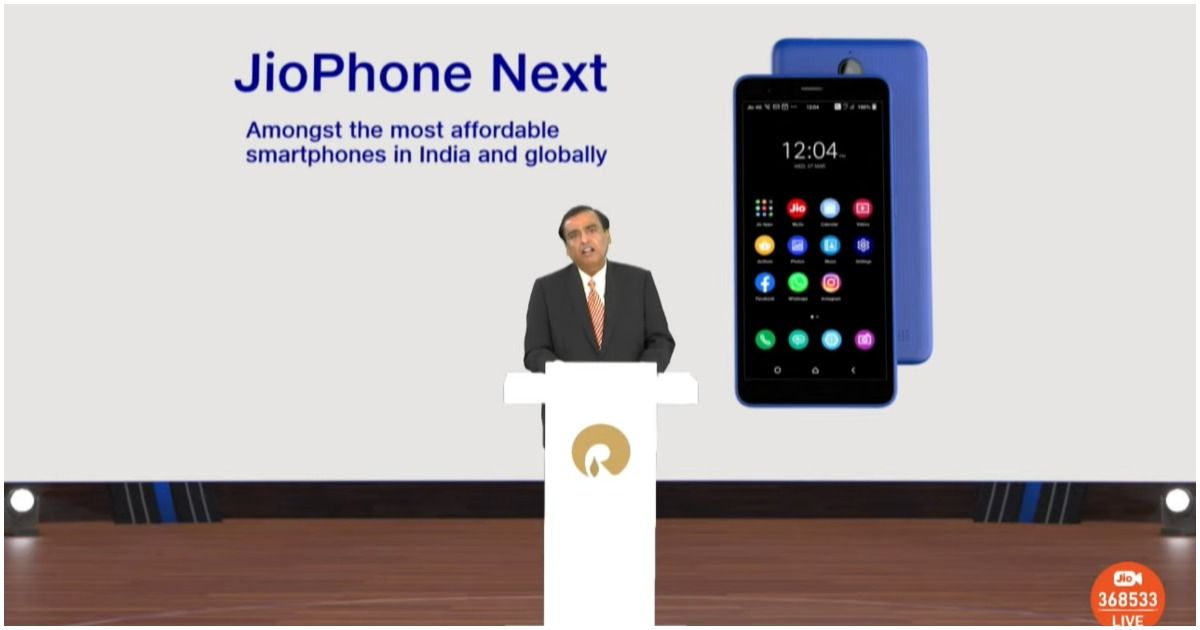 The global chip shortage has affected the prices of many smartphones this year, and it seems like the upcoming JioPhone Next is no different. The phone, which is made by Google and Jio, has been delayed due to the chip shortage already. The telecom giant announced last week that the device, which was scheduled for launch on September 10, will now be launched around Diwali. And according to a report by the Economic Times, the price of the phone may increase as well. Which could be troublesome for Jio, since it's already aiming at a market that's quite price sensitive.
To be clear, Jio hasn't made an official announcement about the price. However, the Economic Times report says that the price of the phone could be higher than rumoured pricing because the global chip shortage has increased the price of components by as much as 20% so far. Earlier rumours had suggested that the JioPhone Next will be priced at Rs. 3,499, making it one of the cheapest smartphones available in India today. In fact, it would have put the device in contention against some smart feature phones.
JioPhone Next specs and features
The JioPhone Next has a 5.5 inch HD display and runs on the Snapdragon 215 chipset from Qualcomm, which is the company's 4G chipset for entry-level smartphones. It also has 2GB and 2GB RAM variants and 16GB or 32GB storage options. The device will run on Android 11 (Go Edition), which the company's claim has been tweaked for this entry level use case. That's where Google is supposed to have played its part and the device will also have some special features from the tech giant.
Further, the JioPhone Next is supposed to have a 2500 mAh battery and a 13MP primary camera on the back. The front will have an 8MP selfie shooter, much like the really cheap smartphones we used to get in India about four or five years ago.
The Economic Times report also says that the JioPhone Next may have a limited shelf life because of lack of components. Component prices may increase in 6-8 months again, which in turn could increase the time Jio takes to procure the device, and hence increase the time it takes for the company to make the device available to consumers.